Today I've got 6 awesome, kid-friendly Father's Day recipes for you. After all, they say that the way to a man's heart is through his stomach, and as far as I can tell, it's true. But so is this: nothing is more special to dad than something heartfelt from his children. Combine the two with a special meal that the kids help make (plus maybe a fab Father's Day gift) and you've got a Father's Day fit for your #1 Dad.
Check out these 3 dad-approved Father's Day menus and get cookin'! Each one includes a main course and a yummy dessert.
Watch them have a blast while Dad or Grandpa's heart melts faster than a popsicle in the hot sun.
For the Meat and Potatoes Guy
I love the fun twist that Steak and Potato Kabobs (above) by Susan at Our Family Eats put on the classic manly man meal. Older kids can have fun threading the skewer while little ones scrub potatoes.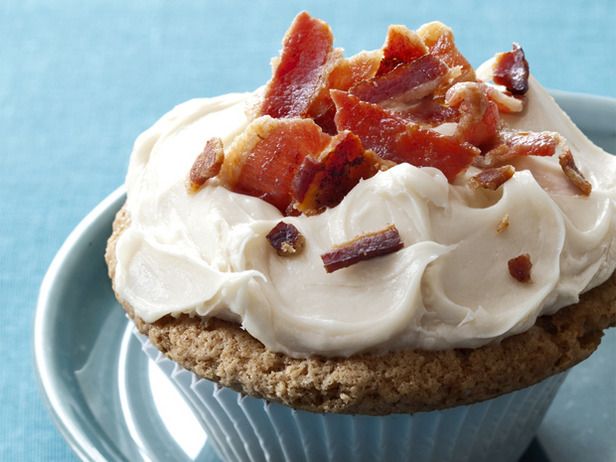 I'm thinking there's no better way to top off a steak meal for a meat-loving dad than with bacon. (Hey, it's a holiday!) Kids of all ages will love measuring and mixing–and eating–these Maple French Toast and Bacon Cupcakes. Yum. (photo by by Kate Sears for the Food Network)
For the Papa Who Keeps Things Spicy
Kids always love making meatballs, so get them to work with these Spicy Chipotle Meatballs by Elise at Simply Recipes. Serve them along side rice or warmed tortillas and a bunch of sides like guacamole and sour cream for a festive dinner.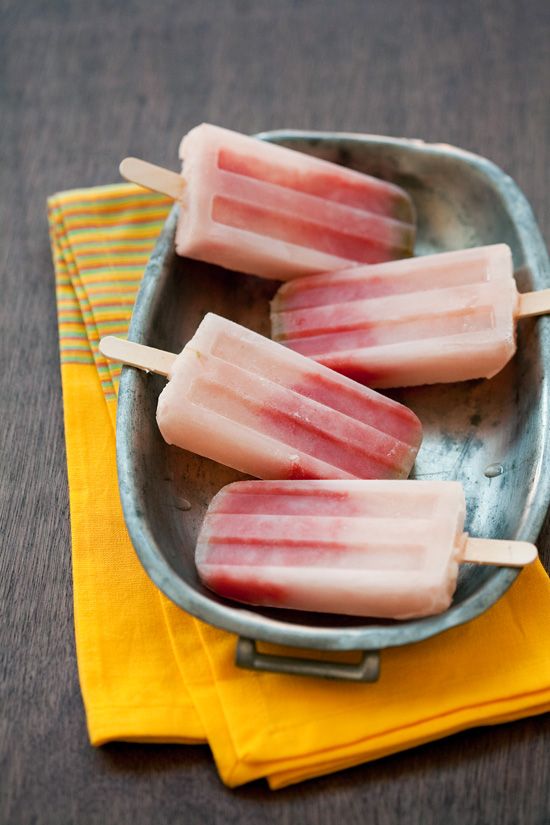 Top off your meal with cooling Tequila Watermelon Pops by Lindsay at Love and Olive Oil. The kids are in charge of the watermelon and lime, you are in charge of the tequila. Of course, you might want to make some without alcohol so the kids can have a treat for all their hard work too.
For the Dad Who Doesn't Ask, "Where's the Beef?"
If you've never tried Pizza with Fried Eggs it may seem odd, but this is a killer combination. The egg yolk gives regular pizza a surprisingly rich flavor and it's just plain fun. Make your own dough or buy some from your local pizzeria–either way, the kids will love pulling and stretching it this way and that.
This simple Affogato by Paula at Bell'alimento is nothing more than ice cream with a shot of espresso (for mom and dad). It's the perfect way to end a pizza meal. Have kiddos pre-scoop the vanilla (store portions in a muffin pan in the freezer) so that you guys don't have to miss a moment with dad.