I love Fourth of July parties, but not all Fourth of July party decor. Beer, hot dogs, fireworks and vintage Americana are good. Red white and blue painted garden gnomes, not so much.
I've tracked down these cool, classy options for festive decorating including some easy printables. Couple that with a hot grill and add some sparklers, and now there's no excuse not to celebrate America's birthday in style. –Roxanna
Beer is the official drink of summer, but gets far more fun with these patriotic beer bottle labels which add an unexpected touch of retro charm to your brews. American microbrews perhaps?
These star sparkler candles may not rival the fireworks in the sky, but are sure to light up the evening's festivities. Find them at Cocodot.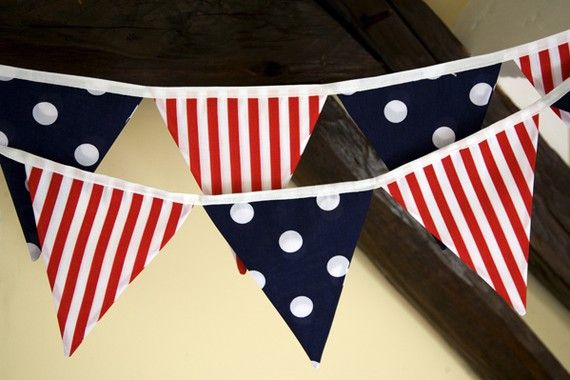 You're going to need some bunting for a traditional patriotic touch–I love that this red white and blue bunting from Betty and Barclay which uses polka dots instead of stars. And since it's made of fabric, it's eco friendly–you can reuse it for an election party this November!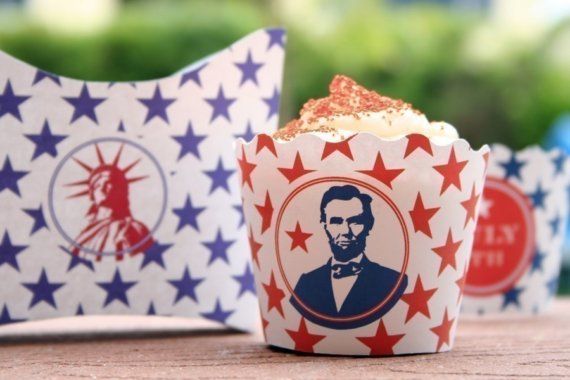 Paper and Cake has a complete set of Fourth of July printables based on two favorite American icons–Lady Liberty and Abe Lincoln. I love how the cupcake wrappers and burger sleeves add a dignified touch to a casual shindig.
I can't imagine celebrating America without celebrating baseball. These distressed American Flag baseballs by Weathered Treasures would make great table centerpieces–and even more amazing party favors for your guests. Or hey, just let the kids toss them around. They probably will anyway.
These cute red and white scalloped candy and favor cups from Pink Lemonade Party can be used as baking cups, but I think I'd rather serve blueberries in them–or perhaps some Cracker Jack?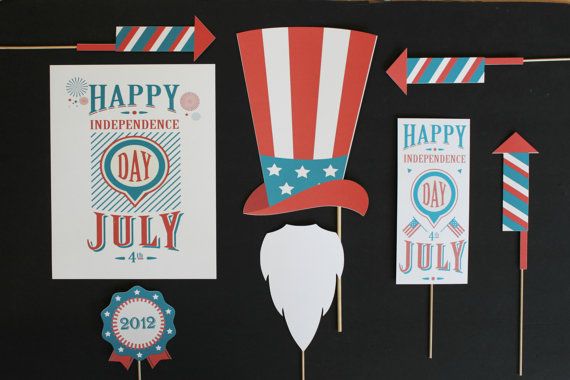 You don't need an actual photobooth to enjoy these Independence Day photobooth props by Little Retreats–bring these out and guests will be Instagramming hilarious photos of each other in no time!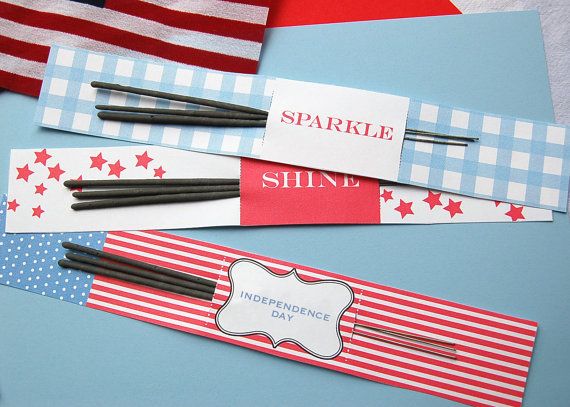 This printable Fourth of July party kit by Mel Turner as many clever little touches, but these sparkler sleeves are my favorite by far. The humble sparkler is finally given its due! Although they'd probably be neat at the table for skewers and plastic forks too.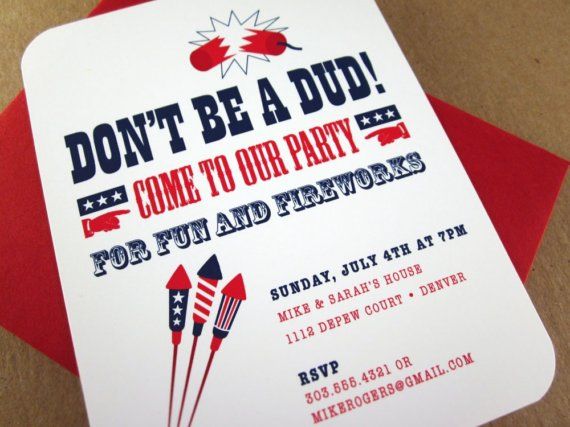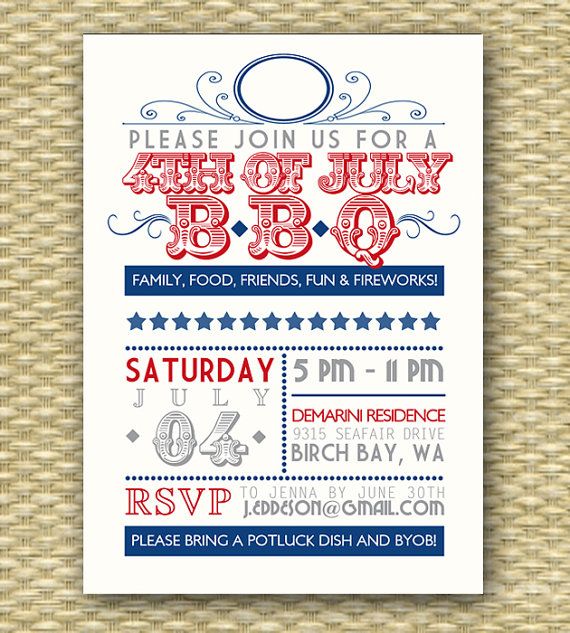 Last but not least, you need to tell everyone about your party, right? I'm a fan of the vintage look of the printable Fourth of July party invitation by Party Monkey (shown at very top), but I also like the promise of "fun and fireworks" made by Monkey Min Designs and if you're a typography nerd the poster style invite by Sunshine Printables is sure to please.
If you're running late? Don't sweat it. We also love Paperless Post which has a great selection of e-cards that will be just as classy as everything that comes after the RSVP.