Big boxes are good. Little blue boxes are sometimes better. But gift boxes that arrive in the mail every month are maybe the best way to remind the folks you love that they're always on your mind. Whether you have a favorite foodie, a beloved bibliophile, a luxe loved one, or a caffeine fiend on your list, we've compiled a sweet array of monthly subscription gifts for adults that will make that special someone (or someones) squeal with joy.
For the sophisticated foodie: NewYorkMouth
With six different monthly subscriptions from chocolate to jerky to pickles and a variety of unusual gift baskets (including Hanukkah-themed yummies!), this ain't your mama's box of plastic cheese. The founders love hand-crafted, hand-made, and small-batch treats with beautiful packaging. And did we mention chocolate? Subscription prices start around $40 per month, and small gifts start around $10 for Brooklyn-made peppermint sticks. No wonder we included them in our Holiday Gift Guide this year.
For the mom who can't get a moment alone in the library: Just the Right Book
We know what it's like when life gets so hectic that you can't spend a leisurely Saturday morning at the bookstore or a few hours at the library. Fortunately, this amazingly personalized service can choose the books for you based on a few questions about the recipient. The indie booksellers excel at finding new favorites, and if your pal has already read the book or doesn't like it, they're happy to exchange it. This service is great for kids and teens, but we know new moms will also appreciate a paperback to enjoy while trapped under that sleeping baby.
For the friend who likes to keep it fresh: Harry & David
Chocolate, schmocolate (did we just say that?). If you want to support a friend in her health goals, look no further than the amazing monthly fruit clubs offered by our pals at Harry & David. Whether you go for just fruit or their carefully curated combinations of fruit and local artisan cheeses, they offer an ironclad guarantee of freshness, which means no mealy apples.

For the mom who could use some pampering: BirchBox
We've long been fans of this monthly box containing the hottest trends in beauty and skincare. Makeup, potions, perfume, hair ties, nail polish–you name it, you can try it, then buy the full-sized versions at a discount. And now they're doing home goods by monthly subscription, too.
For the dude who cares what's in his aftershave: BirchBox for Men
Same idea as BirchBox, but, you know…for guys. Keep the manscaper plugged in, or introduce a reticent metrosexual to the joys of all-that-is-not-Axe.
For the gal who hearts handmade: UmbaBox
You never know exactly what you're going to get with UmbaBox, but you know it's going to be handcrafted, carefully hand-chosen, and might include accessories, jewelry, stationery, or bath products. Subscriptions start at $23 per month including shipping, and products are guaranteed to total at least $25, often more. Special holiday boxes are available for $49 a month with higher-end artisan goods, too.

For the java hound: Craft Coffee
Each monthly box includes four ounces of coffee from three different roasters, which is enough to make 42 cups of high quality, lovingly curated coffee. They also include information on tasting notes and tips. Each coffee is selected through blind taste tests to ensure a smooth blend that will really impress.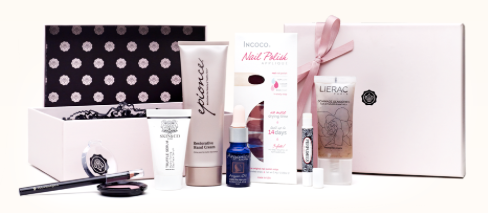 For the lady who love-love-loves luxury: GlossyBox
Oooh, truffle serum? Argan oil? Gommage? For $21 a month including shipping, the lucky gift recipient will receive five travel-sized luxury beauty products to slather, buff, and puff herself into a tizzy.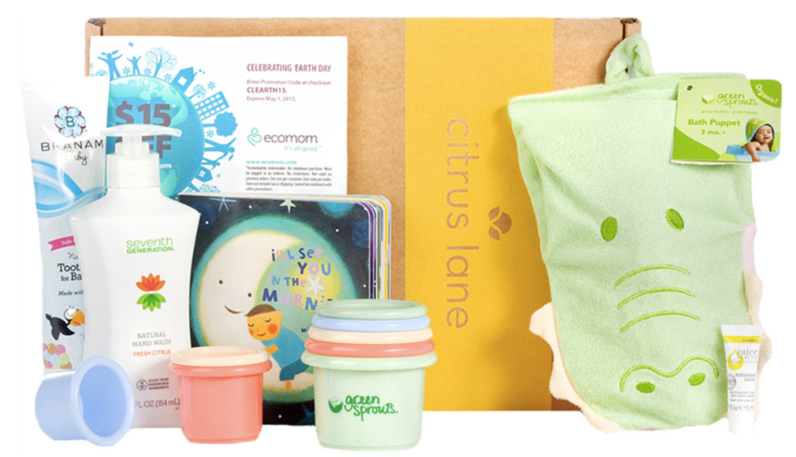 For the new mom and her bundle of joy: Citrus Lane
New moms need pampering, but they also love finding the perfect products for their baby. Citrus Lane offers gifts tailored to stages of baby growth, including age-appropriate toys, bath products, books, music, table gadgets, and more. And these aren't silver teething rings–each item is carefully chosen and reviewed by real moms. Subscriptions start at $21 per month with special boxes available for the holidays, showers, and other special occasions.
For the friend with great taste and a big heart: Love With Food
For $12 a month (or less!), your recipient gets to try eight or more new gourmet foods, including snacks, jams, sauces, candy, tea, and more. And they give back, too. Order now, and for every month of service, you'll donate two meals to victims of Hurricane Sandy in New York and New Jersey, plus a meal for a hungry child.Want more gift ideas that don't require hitting a store? Visit our 2012 Holiday Gift Guide for more than 150 ideas!