If you ask me, the best part of the holiday season are the holiday cookie recipes. Holiday cookies are affordable and easy to make, they never fail to make everyone happy, and they always give us a good reason to get together with friends and family. (Hello, cookie swap!) Holiday cookies make both a great dessert and a fabulous gift. Enough said.
As your faithful cookie elf, I've rounded up 8 amazing holiday cookie recipes so that you can start getting your holiday baking on. And, no, it's not too early. Make, bake, eat, freeze, then make more. I've even included tips on storing holiday cookies, on the outside chance you don't eat them all in one sitting.
I've got to start with these gorgeous Chocolate Dipped Peppermint Cookies (above) from My Baking Addiction. Just looking at these makes me feel like I need to make them. You know, because I need to eat them. Like, now! You'll also find those indispensable tips on storing holiday cookies that I mentioned above here, plus other–so many other!–holiday cookie recipes.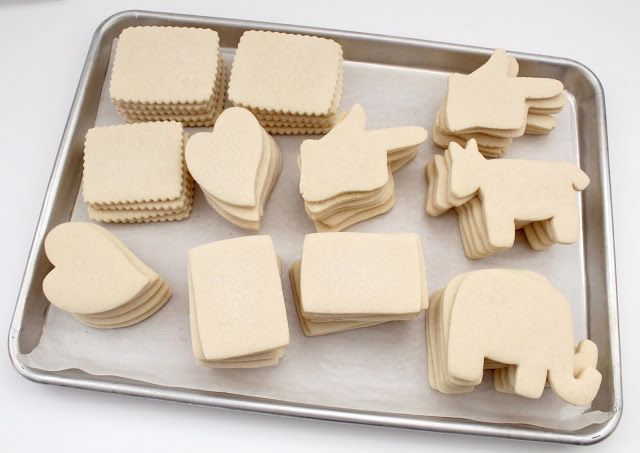 Let's back up from the chocolate and the peppermint and get back to basics for a minute. No holiday cookie post is complete without a reliable recipe for basic Sugar Cookies. This one is from Sweet Sugar Belle, where you'll also find tons of tutorials on cookie making, a recipe for royal icing, and tips for flawless (or, in my case, sorta maybe flawless) cookie decorating so you can take the basics and make it your own.
Christmas alone does not the holidays make. Let's not forget Hanukkah, friends, which is almost here! If you're looking for a great Hanukkah dessert (you know, as a side to your donuts) or you just want another delicious holiday cookie recipe, check out these Rugelach Pinwheels on Smitten Kitchen. Making rugelach always intimidated me. But leave it to Deb to come up with an adaptation that makes them way easy and super cute.


I say yes, yes, yes to these Glitter Sandwich Cookies from The Purl Bee blog. C'mon, tell me you are not a sucker for pretty, glittery cookies, too. And why shouldn't we be, when they are so simple and lovely? It's not hard–really just cookies, with a butter-sugar-almond filling, all rolled in sanding sugar like what you can find at Williams-Sonoma. After all, every mama needs a pretty cookie recipe in her designer jeans back pocket.

If you ask me, coming up with a way to bring together cookies, caramel and apple is nothing short of genius, which is why these Caramel Apple Cookies from Bakers Royale are most definitely on my holiday baking list. Plus, they're not hard. Check them out and don't be shy about poking around the site where you'll find many other holiday cookie ideas.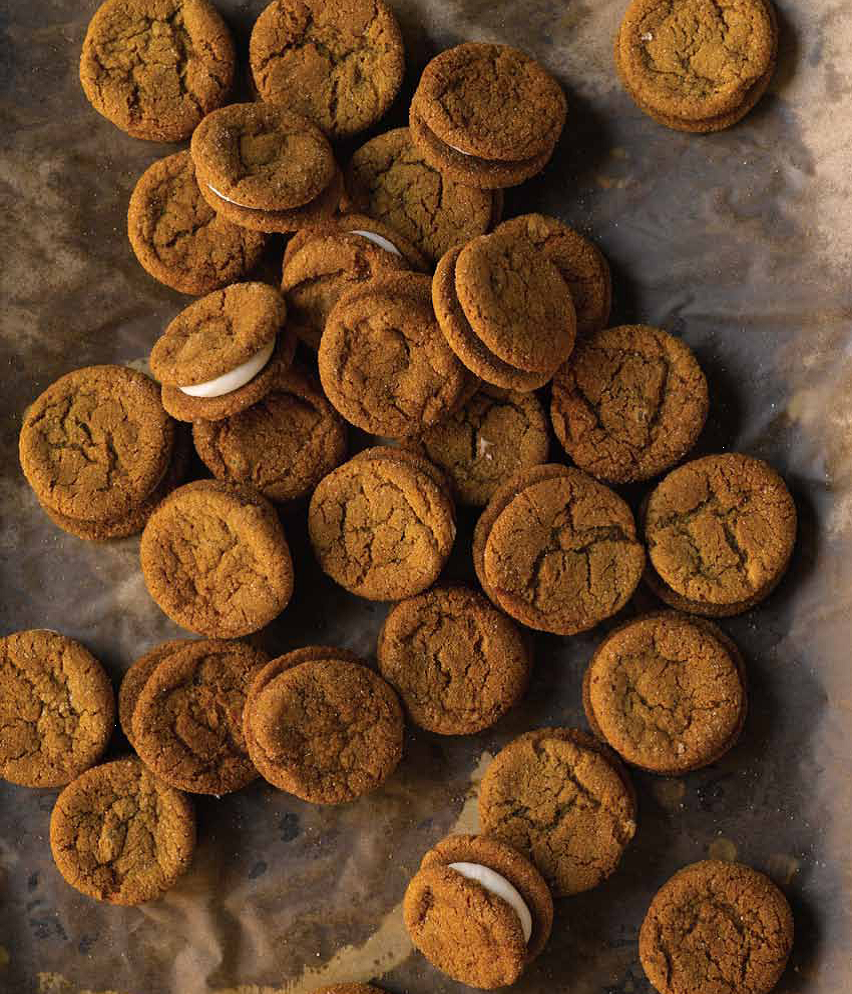 It's not the holiday season without a heavy dose of ginger and molasses. If you've got a hankering for both, as well, you'll love these Ginger Molasses Cookies with cream cheese filling, by chef, caterer and cookbook author Lisa Dupar. These babies definitely have what it takes to become a holiday tradition in your home and the recipe is fairly easy.

These Peppermint Meringues from Joy the Baker are the best bang for your holiday baking buck. They are beautiful and simple to make. Giving them that pretty candy red stripe is as easy as painting two or three stripes of red gel food coloring on the inside of a pastry bag. That's it. Gotta love the low effort to high impact ratio–it's holiday baking gold especially when your cookies are your hostess or teacher gift.

Move over, Oreo-stuffed cookies. For the holidays, I present the newest stuffed cookie sensation: Gingersnap Cheesecake Stuffed Snickerdoodles from Willow Bird Baking. A yummy, gooey ball of gingersnap cheesecake tucked inside a pillowy soft snickerdoodle: can you resist? I think that you can not.
Fun times, delicious treats and a sugar high for all. Ahhh, the true meaning of the holiday season. –Stacie