These days, I look for a cocktail that's just as tasty without the spirits. (Ah, how times have changed.) I like having yummy drinks on hand for pregnant friends, kids, and those who steer clear of alcohol. And I've figured out that the key to a great mocktail is a super delicious combination of mixers that treat the booze as icing rather than the main treat. Using apple cider as a base for your cocktail makes that simple.
If you don't believe me, check out these five impressive (and easy!) apple cider drinks that are delicious as cocktails or mocktails and perfect for this time of year. –Stacie
This Cider Rum Punch (above) from Verses From My Kitchen makes me want to celebrate the holidays in Jamaica–or at least drink like I am. To serve this, you'll have to make a thyme simple syrup that (true to its name) is simple to make. (Like boil water and sugar simple.) From there, it's an easy, yet genius act of mixology. Leave the dark rum and bitters out for the non-drinkers–it'll be just as tasty, I promise.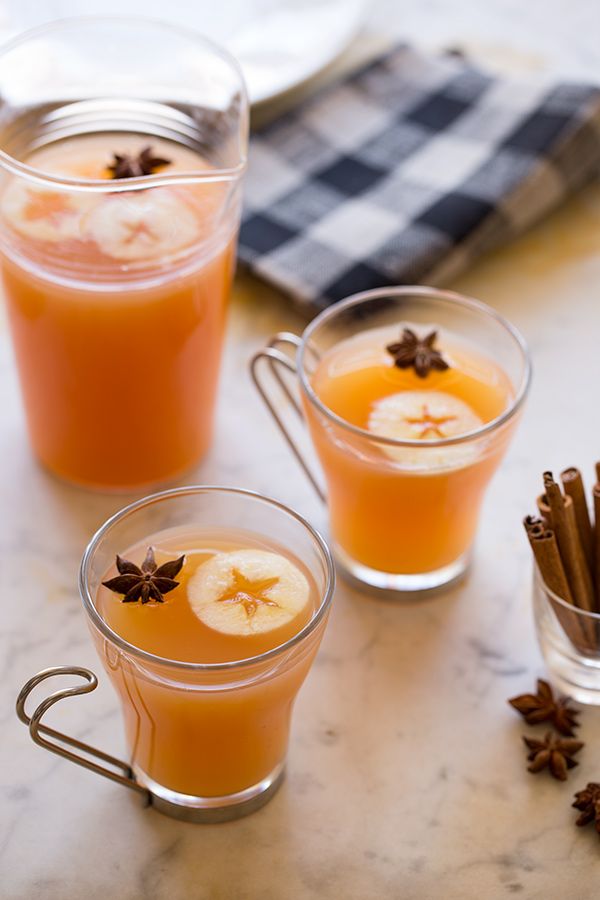 Just the name of this drink alone makes me feel all warm and fuzzy inside: Honeycrisp and Bourbon Spiced Cider. This simple drink from the ladies behind Spoon Fork Bacon is a perfect warm-you-up for any holiday gathering, big or small. Finish with a splash of bourbon for the drinking folks and leave it out for the rest.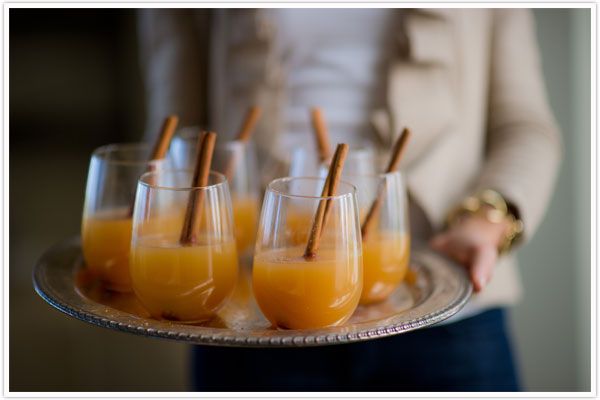 This Ginger-Spiced Cider from Camille Style is similar to the bourbon cider from Spoon Fork Bacon, but is mulled with orange juice instead of lemon and gets its kick from brandy.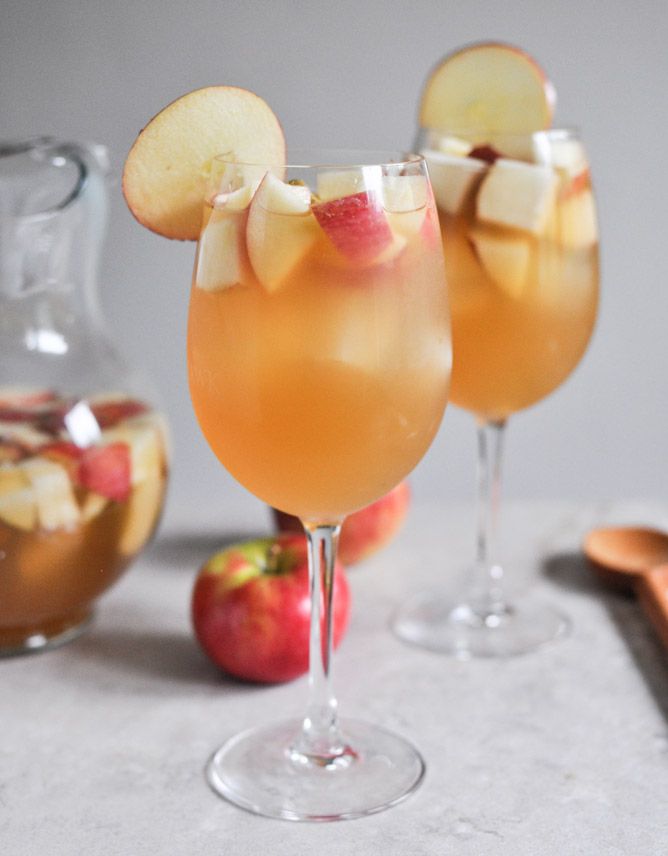 I admit that without alcohol this Apple Cider Sangria from How Sweet It Is is pretty much just apple cider with club soda and chopped fruit. But would you complain about someone pouring that in your cup? Me neither. And, hey, you can easily add pomegranate juice for a splash of color.
This Apple Cider Hot Toddy from Cookie and Kate might be the ultimate winter drink. It's light, simple, warm and perfect whether you are under the weather or feel like a million bucks. You can spike this with rye whiskey or bourbon and, either way, it would be killer served alongside nearly any of these amazing holiday cookies.