Every time we hear a parent say, "We can't find cool clothes for boys," we say, "Visit Cool Mom Picks!" We like a challenge. However, it is getting easier each year, and it's fun finding the clothes that make our little fellows a little funkier.
Liz
Aven clothing
If I had a cool little guy to style, I'd be hitting this website first. From rockin' denim jackets with leather sleeves, to plaid blazers and topstitched jeans, you're dressed for Williamsburg or Silverlake in a snap. I mean uh, your kid is.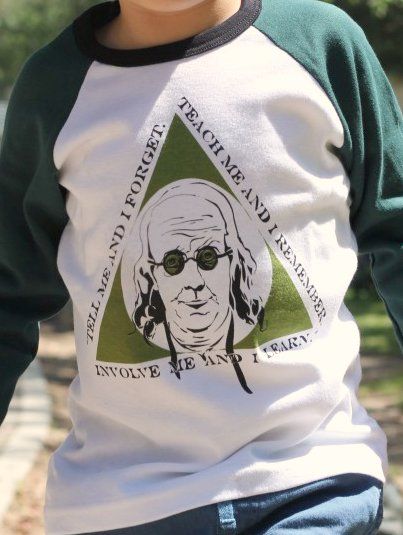 Okllo boys' tees
We already gave a shoutout to the cool girls tees from Okllo, but their boys tees are no different. Really nice to see less conventional childhood heroes like Ben Franklin on a sporty raglan tee, as an addition to all those athletes and superheroes.
Kristen
Homespun Vintage
As much as I tend to shy away from trends when it comes to my own kids' clothes, I was completely smitten with the military trend, executed amazingly well by Homespun Vintage, who create upcycled jackets out of old barracks bags. Nostalgic + stylish.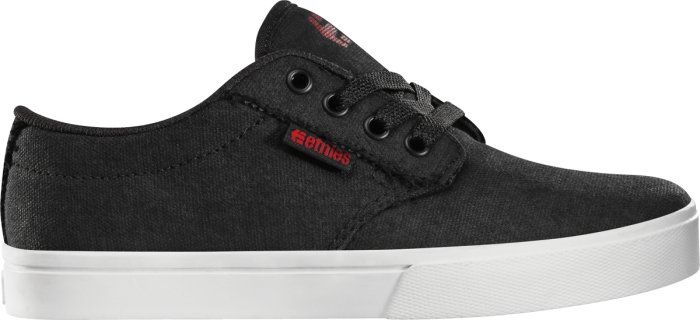 Etnies eco skater shoes
With a new little skateboarding dude in my house, I really love these eco skater shoes that keep water bottles out of landfills by turning them into cool kicks. You wouldn't tell by looking at them. So rad!
Liz + Kristen:
Marc Jacobs Human Rights Campaign shirts for kids
Huge props to Marc Jacobs for creating tees kids emblazoned with "If dad says no…ask dad." We love supporting all kinds of kids and all kinds of loving families, and we're glad to see that some top designers do too. If only they came in sizes bigger than 4T? Hint.
For more great cool clothes for boys, visit our archives