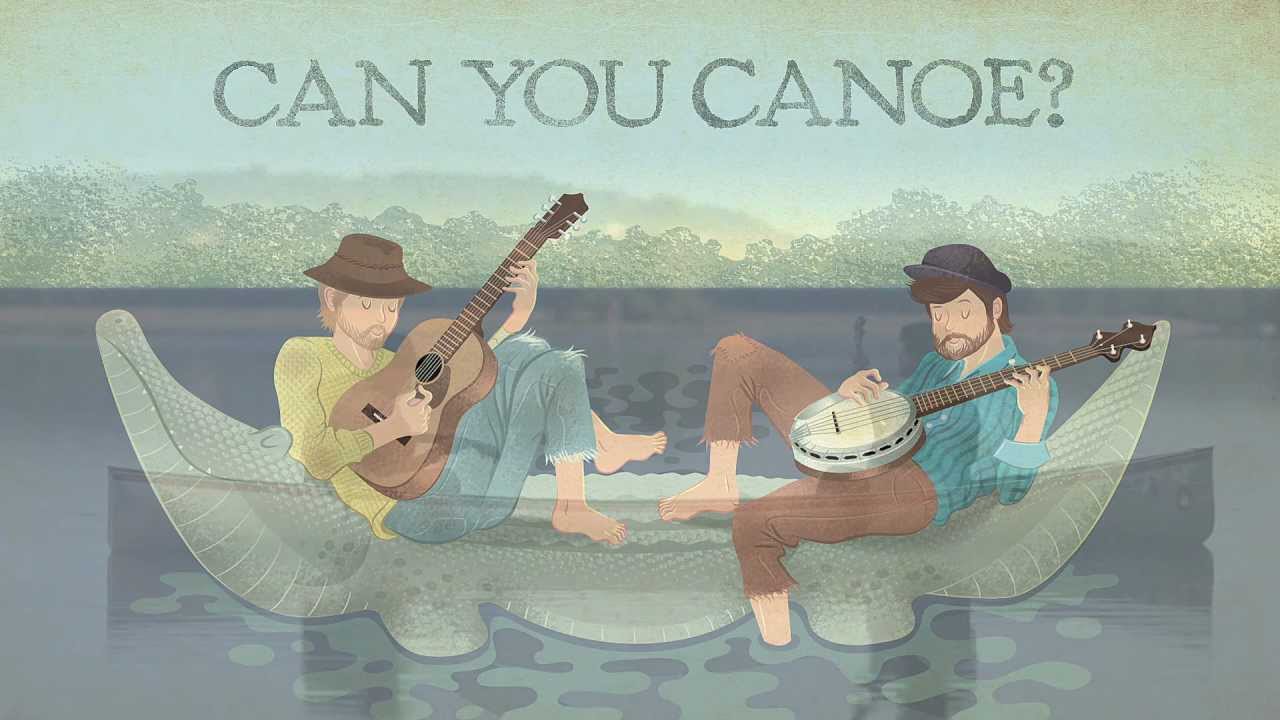 We are so thrilled to learn that last night's Grammy for best children's album went to a longtime favorite of ours, the Okee Dokee Brothers' Can You Canoe?
In fact, our own kids' music expert, Christina Refford, called it the best kids CD of 2012, so we're glad to see the (clearly brilliant) Grammy judges agreed.
I still remember when Christina first shared the Minneapolis duo's 2008 release, Kids With Beards, and told me, "these guys are great! Really different…but I think they could be really big." She included them in her favorite kids' albums of 2008, and again in 2010. And now…the big time!
Can you tell we're just thrilled for them? (Plus, they're so nice!)
Justin Lancing and Joe Mailander with Christina and Liz's kids at Kindiefest, 2010
As our regular readers know, our heart has always been with the small artist, the little guy, the moms and pops on their way up the ladder. And the same goes for our ongoing coverage of amazing Kindie Rock musicians who make listening fun for everyone in the family, even if they're not all household names. Yet.
Be sure to check out our review of Can You Canoe?, download, and see for yourself why this bluegrass and American roots band is just so captivating. You don't even have to be a kid.