Looking for the perfect (and perfectly funny) Father's Day card, it's hard to find ones that aren't all about tools, beer, golf, remote controls and yardwork. Stereotypes abound in 2013, whoo! Instead, here are ones that made us chuckle. There's a lot of sex references here. And yeah, we couldn't resist one good fart joke. You've been warned.
Related: Our updated guide to the funniest Father's Day cards, 2019 edition
Pulling Out ($4, The Defiant Peanut)
If he has a good sense of humor…well, only you know for sure.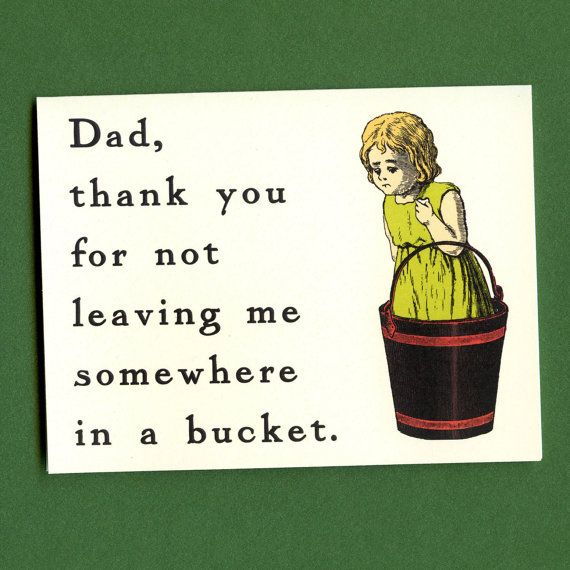 Bucket Card (Seas and Peas, $3.75)
Truer words have not been spoken.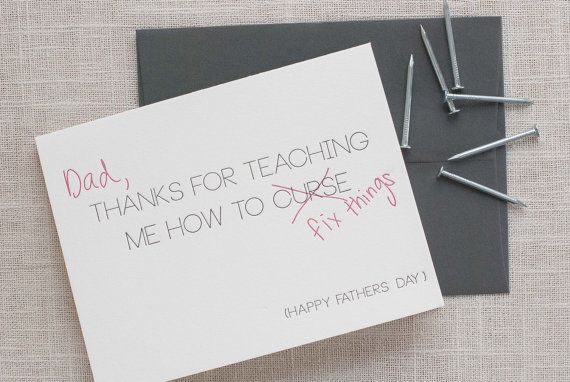 Thanks for Teaching Me (Pink Orchid Press, $5)
Because some dads are multi-taskers. And thus, so are their children.
Laid (Sylvan Nest, $5)
Best if you're an only child or might need a slight revision.
Ron Swanson card (Restless Express, $4.25)
Community fans, your card is ready.
Thanks for Sticking Up For Me ($3, Low Key Greetings)
What? It was totally a bad call. Stupid umpire.
Hair on Chest (Whit and Whistle, $4)
Safer than bourbon, but with far more lasting effects.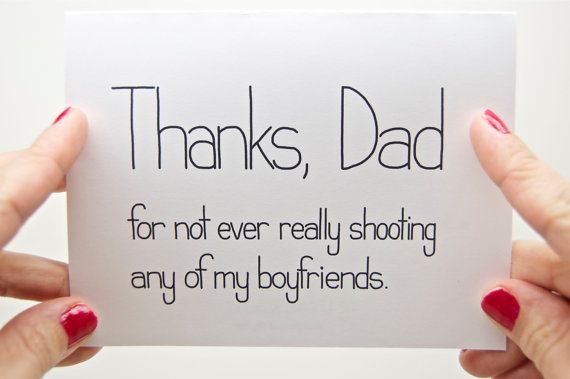 Shooting Boyfriends (Cheeky Kumquat, $4)
Oh, like your dad never joked about it even once.
You are Not Bad (sadshop $5)
Understated. We like that.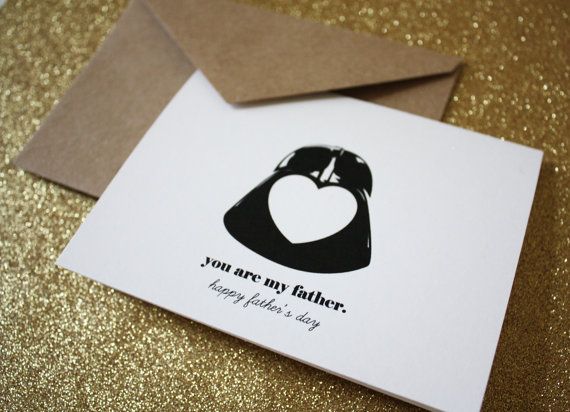 Star Wars Card (Dove Designs Shop, $6.75)
Aw, Darth Vader + Love.
Grandpa Card (Duv Designs, $3.95)
This is perfect for any grandfather. But only if it comes from you, of course. Don't tell your cousins.
Slut Card (Seas and Peas, $3.75)
Dad, you ignorant slut. (Ha.)
My favorite (Cheeky Kumquat, $4)
A little good-natured competition never hurt anyone. That we know of.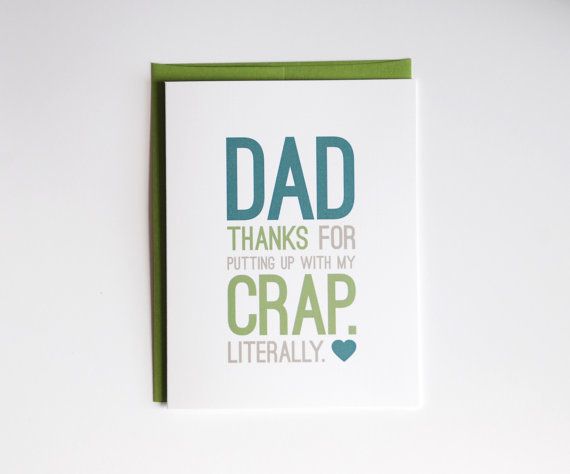 Putting up with me (Rowhouse14, $4.25)
Because real men change diapers too.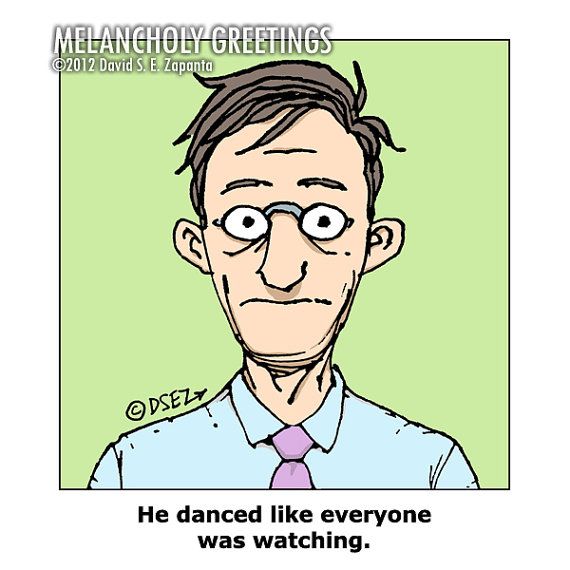 He Danced (Melancholy Greetings, $3.95)
So dark. So wry. So Footloose.
Red Buttons card ($4.69, Spiffy Little Things)
Perfectly astute, as anyone who has ever watched America's Funniest Home Videos can attest.