Move over, Sophie the Giraffe. There's a bright star of a new chew toy in town, and it's handmade, eco-chic, and…deliciously pointy.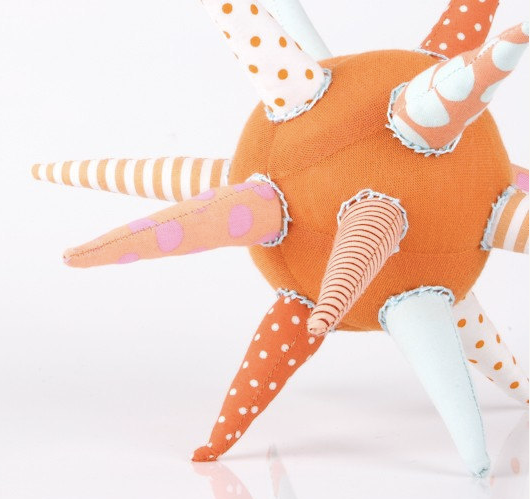 These luscious fabric balls from Timo Handmade in Israel are a sparkly new addition to the galaxy of chewy-but-pretty baby toys. Each star-shaped toy is around six inches across, handmade in Tel Aviv of new and vintage natural fabrics. They're safe to chew, baby-sized, and oh-so-pretty, sure to get quite a few oohs and ahs at a baby shower.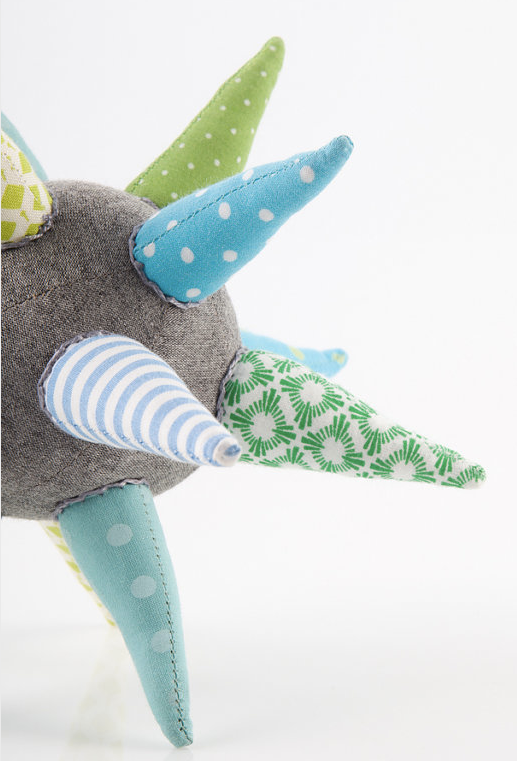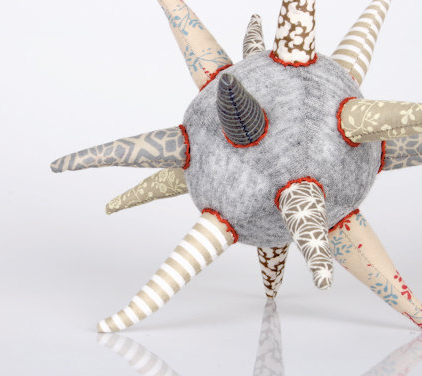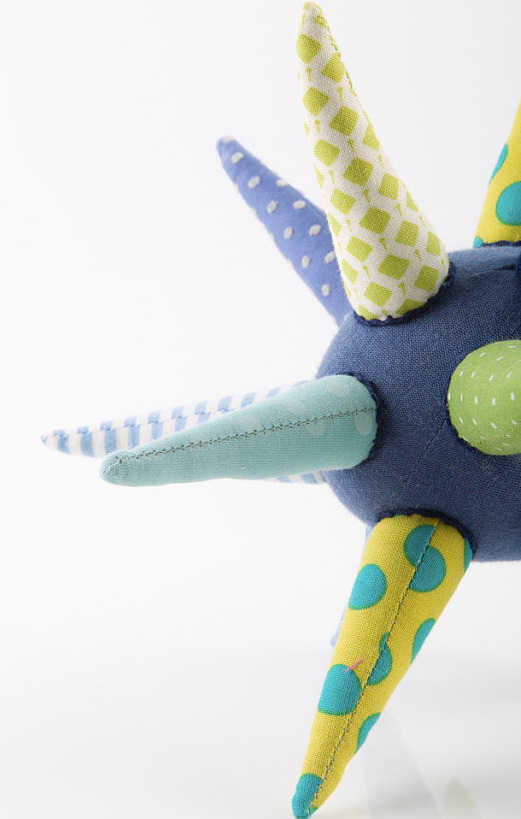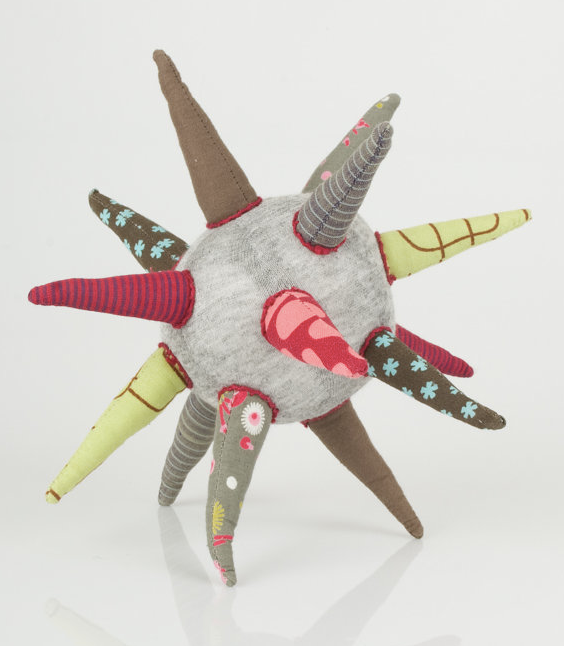 In addition to nifty, nubby stars, Timo also makes some pretty funky rabbit, bird, and mouse dolls (like that adorable bunny in the dress), many of which would make lovely loveys for discriminating babies. The prices (starting at $45 for balls and $37 for dolls) are understandably high, considering the bespoke nature of each baby toy, but you know you're getting a safe, handmade quality and one-of-a-kind teething toy. You can also have pieces customized by contacting the artist.
Your precious star deserves a precious star, right? –Delilah
Find teething toys shaped like bumble stars, rabbits, birds, mice, and more at Timo Handmade on Etsy.