Your baby shower might be your last chance to party without a teddy bear under your arm and a spit-up cloth over your shoulder. If you're not down with the pastels and fuzzy-wuzzies, here's a cool and clever baby shower invite from one of our faves, Minted, that's could be the alcohol-free toast of the town.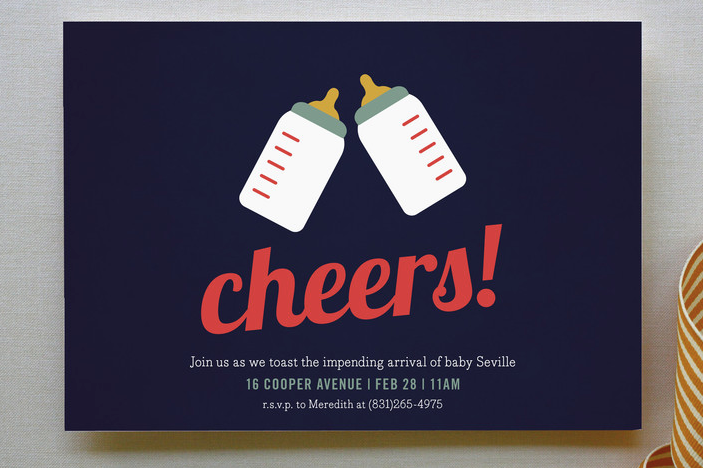 We love the personalized baby shower invites with this clever "toast" theme. Prices change depending on quantity, and you can add on extras like premium recycled or pearlescent paper or matching thank-you cards. I really like how clear the pricing structure is, as they show you the math on the page as you click on additions.
You can also have your custom invitations cut into pretty shapes, or change up the color scheme from that rich navy to a lovely teal or classic dove gray.
Sorry, Mr. Fuzzy Bear. Your services won't be needed. Yet. For now, we're just going to clink our bottles all classy-like and party like grownups. –Delilah
Create your own custom version of the classy Cheers! baby shower invitations at Minted.