My kids love nothing more than looking at photos of themselves. In fact, if I'm hard pressed to find something to amuse them in the waiting room at the doctor's office or on the train, my go-to source is the camera roll on my iPad. Now if only there was a way to get them to do something meaningful with their vanity. Enter the new photo puzzles and drawing pad from one of our favorite sites for gorgeous personalized photo gifts, Pinhole Press.
When it comes to creative and cool ways to display photos, Pinhole Press is a great destination. From their photo booth Christmas cards to their clever photo gifts, they do things differently than many other online photo spots.
Their new personalized scribble pad (above) makes a great birthday gift for a favorite artist or writer-in-training, complete with a set of 24 natural beeswax crayons.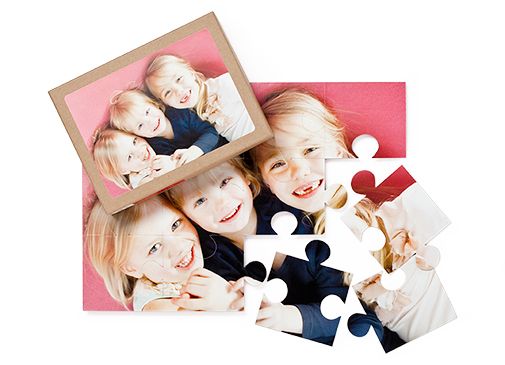 Also new to their kids' custom photo gift lineup is the addition of personalized photo puzzles in 12 pieces (for younger ones) and 60 piece puzzles for the older kid set.
Now, there are other less expensive places to find photo puzzles, but the quality of everything Pinhole Press does is superb. The photo is even printed on lustre photo paper, and when it comes to my little boys, anything shinier is better. –Melissa
Order the fun new photo scribble pad with crayons ($29.99) and puzzles ($24.99) online at Pinhole Press.