Ooh, how the new Coach bags are tempting me this spring. I've loved the whole colorblock trend even before it was hot, which means I've got lots of pieces I can pull right out of my closet and wear in a snap. But these stylish handbags are giving me a little something new to freshen up my wardrobe.
I'm a little obsessed with stripes, but you don't have to be to fall immediately in love with the Coach Borough bag. It's one of the coolest and most chic of the new Coach bags, let alone any of the black and white bags I've seen for spring.
Also fabulous is the Coach Borough Bag in orange and white, if you're looking for something more colorful.  You can also see how amazingly practical it is–which is great considering the price. It's a perfect everyday bag, while it's stylish, you can carry this kind of bag for a good long time.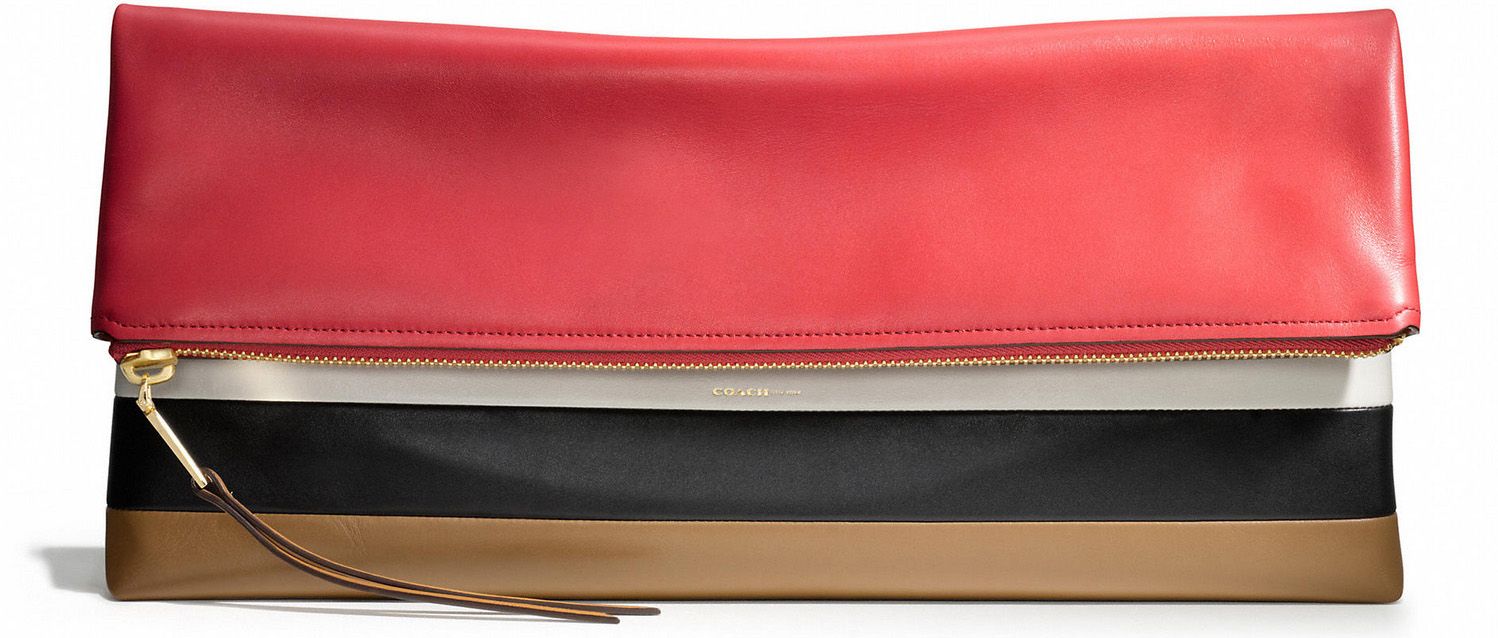 With a stripe of black and a stripe of camel, this large Coach Clutch in Bar Striped Leather is super versatile, but the rosy red adds a beautiful bright pop that's edgy without going overboard. You can also see how great this pattern looks in a bigger bag, like the Large Borough Bag at top.
If you're looking for a practical satchel style bag, the Coach Bleecker Cooper Satchel is so fresh looking, with that subtle stripe of oxford blue coupled with the natural straps. It's like a go-with-everything neutral without being too neutral.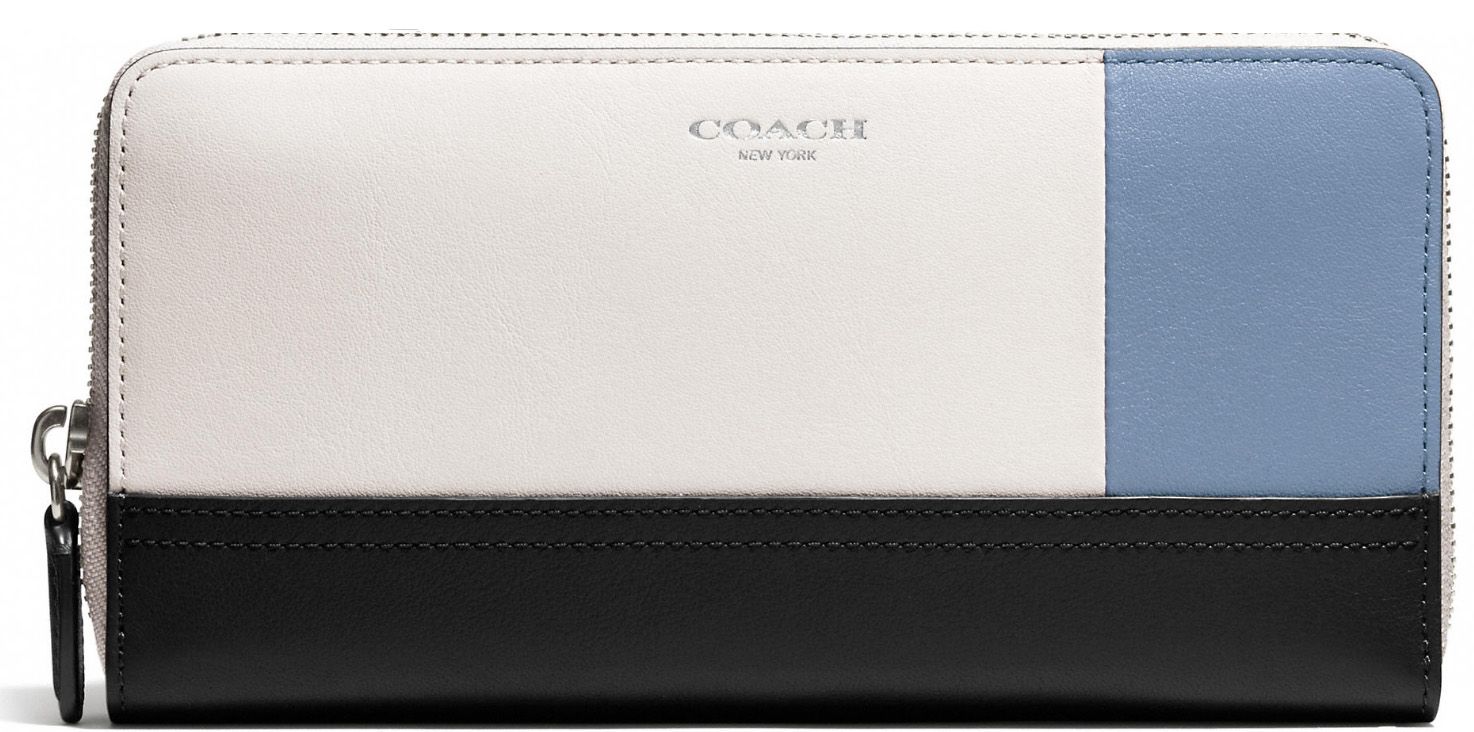 In the same color scheme, the  Coach Bleecker Accordion wallet also catches my eye. And considering the designer handbag splurge of the bigger bags, this is a way more affordable option.  I love how you can easily pop it out of your bag and use it as a clutch in a pinch. Or hey, even not in a pinch.
You can see more of the new Coach bags including colorblock bags and accessories on their website. Cool Mom Picks is a reward style affiliate.