Though I think I do a pretty good "bunny" with my hands, nothing beats a great set of shadow puppets for turning a rainy afternoon or evening story time into a lively theatrical production played out behind a sheet or against a blank wall. And with a set of Moulin Roty's Les Petit Merveilles line of Nighttime Shadow Puppets, all the kids can get in on the action.
What makes these puppets superior to anything I can make with my two hands is the level of detail in the card stock that looks so cool when hit with light and projected against the wall, or appearing from behind a white sheet. Or, check out their brand new cloth Shadow Puppet Theater (shown at top) which is a step up from a sheet with its printed audience watching from the wings.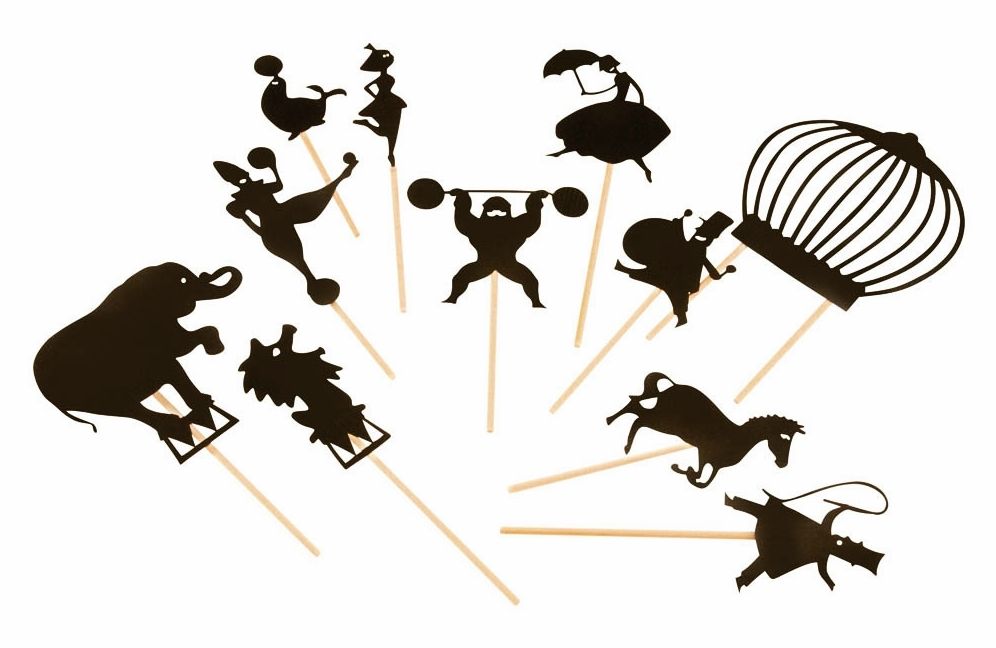 The Circus Shadow Puppets, with 11 individual designs, include plenty of characters and props to tell a story that includes a brave lion tamer, agile elephant, beefy strong man, and steady acrobat riding on the back of a galloping horse.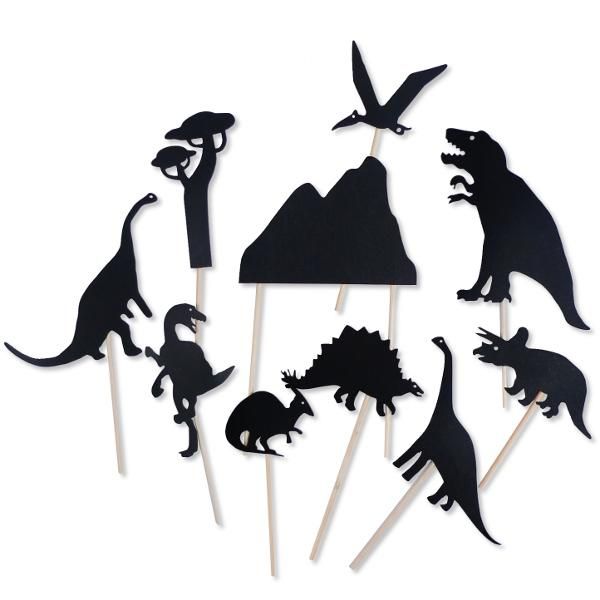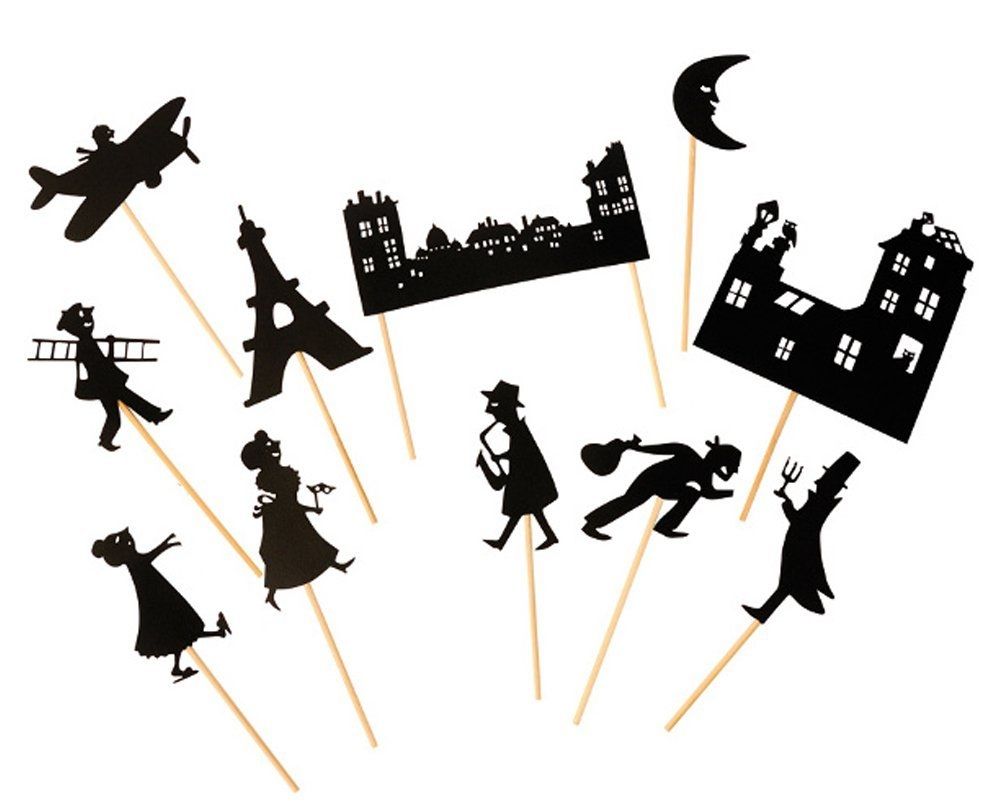 Other sets will have you going back in time with Dinosaur Shadow Puppets, traveling to France with Paris Shadow Puppets, or visiting a magical land with Castle Shadow Puppets.
The puppets themselves have lots of little cut-out details which I worried would bend or break off easily, but the puppets  are made of a black card stock that feels quite sturdy. I also like that they are tightly affixed to wooden sticks so kids can play with them easily without getting their fingers into the scene. Unless they are necessary to the final plot, of course.
Moulin Roty's Les Petit Merveilles line of Nighttime Shadow Puppets is available at our affiliate Amazon and at My Sweet Muffin.