When I first started writing about food, seasonal eating was mostly a concept for food geeks. The idea of summer pies was laughable to all but those farmer's market shoppers and serious gardeners. So I couldn't be happier that only five years later, there is widespread interest in seasonal food. Especially in summer and with good reason – because even the coldest parts of the country are teeming with ripe, juicy blueberries, strawberries, cherries and (mmmm….) peaches.
When nature gives us all of that good stuff, there's only one thing to do: make seasonal pies. Immediately. As in now. I hope these five spectacular summer pie recipes can serve as your inspiration.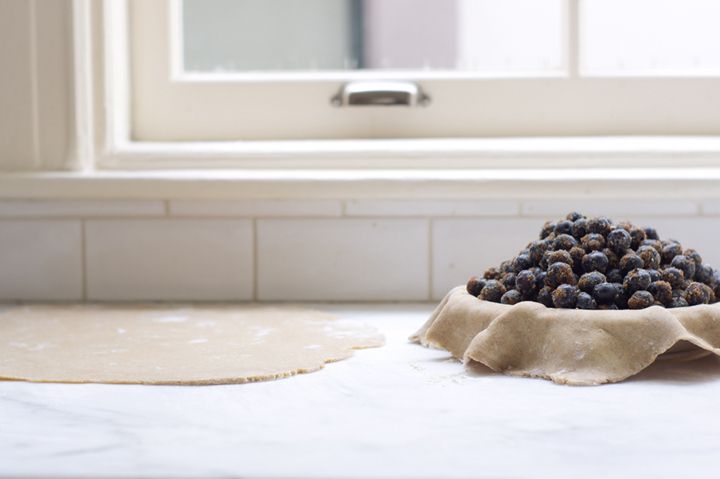 I love pairing fruit and herbs and this Blueberry Lemon Verbena Pie at 101 Cookbooks does it beautifully. In all senses of the world. Don't be afraid! It's easy and gives just a hint of herbal lemony flavor that's the perfect complement to sweet blueberries.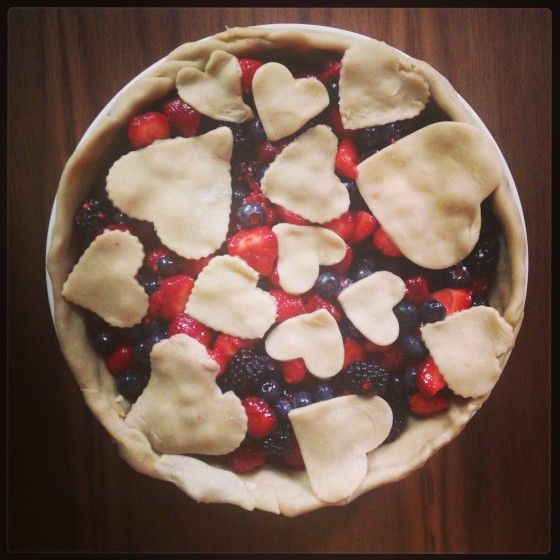 If you want to go classic with summer pies, try this Summer Berry Pie recipe from my own site, One Hungry Mama. It doesn't get more simple than pie crust, fruit and three other pantry ingredients. Isn't that the best thing about ripe fruit? It hardly needs help.
Peaches are out of this world right now and the perfect excuse to make this Blackberry Peach Pie from Tutti Dolci. The filling is easy (I'm sparing you the "easy as you know what" line) and there's also a great recipe on the site for buttermilk pie crust if you're inclined to skip the frozen crusts and roll out your own.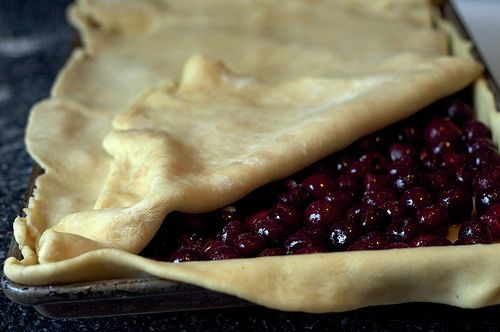 Slab pies are wonderfully unfussy and look impressive when set out in the middle of a table. Trust me: Make this Sour Cherry Slab Pie from Smitten Kitchen with some fresh summer cherries, flick some flour on your face like you've been working hard in the kitchen, and serve to family or guests. What, this little thing? Only the best for you guys.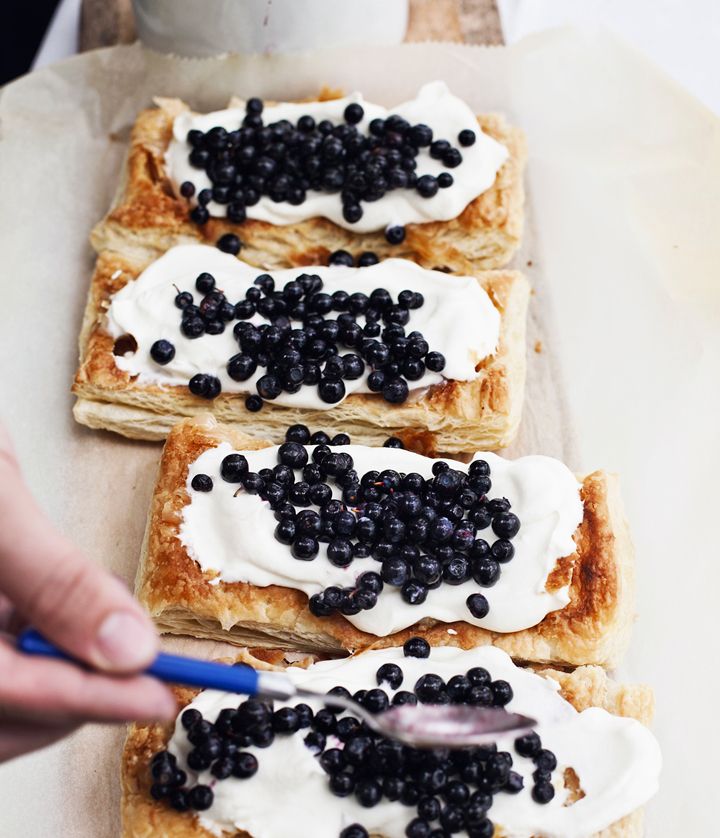 Don't feel like making pie crust?  Buy some frozen crust (many are quite good) or use frozen puff pastry instead. It may sound like a cheap shortcut, but one look at this Berry Tart Pie with Whipped Yogurt Cream and Lemon Curd spotted at Herriot Grace and you'll be thinking otherwise. Of course the crust is yummy but it's those lovely fresh summer fruit flavors you'll remember.