As soon as my baby was ready for tummy time, I was vigilant about putting a nice blanket or playmat down for her to lay on, as anyone with a shedding dog can understand. While of course any blanket will do, you have to check out the fabulous  Wanderlust City Map Baby Playmats by Ella Lou which gives kids even more to explore without all the hanging toys and crazy lights and switches.
These cute baby playmats are a great accessory (or baby shower gift!) for any household with an urban affection because they feature colorful depictions of San Francisco, Los Angeles or New York City.
I checked out the San Fran baby playmat (aw, my former stomping grounds) and call me impressed. The mat is made from a very durable organic cotton and hemp canvas blend that reminds me of an L.L. Bean tote. It's definitely not a soft and cuddly blanket with minkie all over it, but it is meant to endure any baby or toddler test. It's even machine washable, which is a huge bonus.
You'll recognize well-known city landmarks like the Golden Gate Bridge, the Transamerica Pyramid downtown, cable cars, and even cute add-ons like the seals at Fisherman's Wharf. It brought back memories and as a bonus, it's fun telling my older kids about the city's points of interest and my adventures there. At least the G-rated ones.
But if you're more connected to New York or LA, Ella Lou also makes mats for those cities too. Your baby will never again cross midtown Manhattan or make it up the 405 at rush hour so quickly, trust me.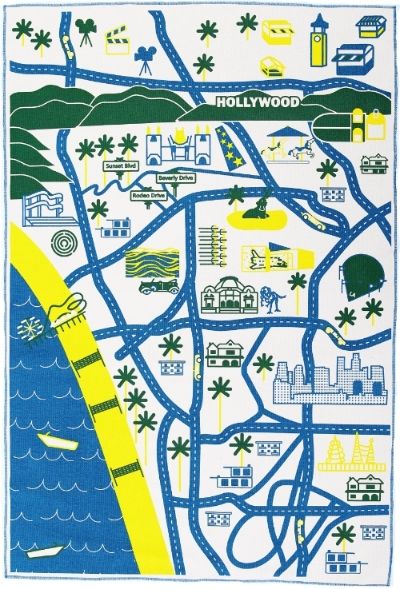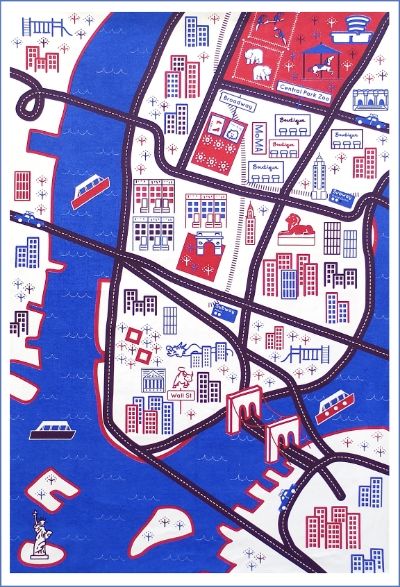 As far as size, you can see the mats are generously cut at 39″ x 77″, giving your baby plenty of room to roll around or play. And what I really love are the possibilities as they get older to turn it into wall decor or better, a child's playmat. Kids can use their imagination and run toy cars over the Golden Gate Bridge or add little animals to create their own Central Park Zoo. Or heck, parachute onto the Statue of Liberty, or set up your own LEGO real estate in Tribeca. Isn't imagination grand?
The Wanderlust City Map Baby Playmats are available from the Ella Lou website for $92.