With four kids to outfit in back-to-school clothes and shoes this year, you can bet I'm extra picky about what I purchase because I simply can't afford to keep rebuying items throughout the year. And while I have my go-tos that are tried and true over the years, I'm happy to have found PLAE shoes — and so are my kids.
Designed by a former designer from one of the big-name, stylish athletic shoes, he definitely nails the balance of great style and wearable play shoes. My littlest ones have spent the summer running around in PLAE's stylish, funky kicks, and while they've made a name with their traditional PLAE sneakers, their newest back-to-school shoes for kids were worth waiting for.
The smart design includes the kinds of features parents love, like a pull tab so the kids can put their shoes on themselves, an anti-microbial washable insole to ward off the stink (you know what I mean), and eco-friendly uppers.
There is a little extra something for kids, too: cool, interchangeable tabs in all sorts of fabrics and patterns that you can buy separately, so your kids can customize their shoes just how they like them. Choose designs from basic solid colors to flowers, doodles, camo, animal prints, sports themes and many more. So fun.
I'm a fan of the ty shoe (very top), which is perfect for active kids but a notch up from a basic sneaker, and my girls are all fawning over the emme shoes. And I'm really digging their cool camille boots.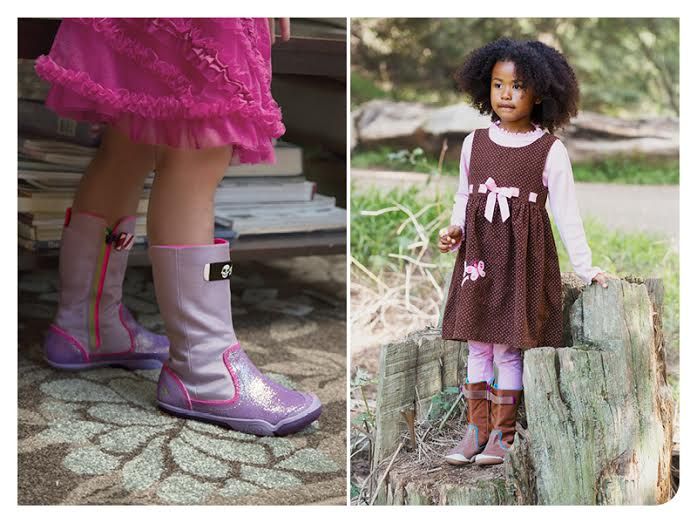 It's definitely important to size your kids' feet using PLAE's online sizer, as it turned out that my littlest one needed tabs in the next size up from her shoes. This surprised me, considering she seems to have pretty regular feet. However the variety in tab sizes is great because we can hand down the shoes and just buy bigger or smaller tabs for each kid's different shoe size and width.
Considering how much my kids have worn their PLAE shoes, and how great they still look after the summer, I'm more than willing to plunk down a few extra bucks for them. I know that they'll get them through the school year, and I'm guessing beyond.
You can purchase the new back-to-school PLAE shoes for kids on their website. We've also got the original  PLAE sneakers for kids for sale in the Cool Mom Picks indie shop.