As soon as both of my kids got on the school bus for the first time, I couldn't wait to get back to work in the delicious silence of an empty house. Reclaiming my home office is my first step in getting back in the zone, which means I have a little shopping to do. Forget gray staplers and black trays; it's 2014, when Pantone rules and boring drools which is why we've loved Poppin since they launched last year.
Poppin offers color coordinated office supplies and desk accessories in now 16 (!) vibrant colors from lime (which we love so much it's in our back to school guide this year) to hot pink and yes, black, if that's still your thing. This year, they've added mint, coral, light grey, and a very fashionable navy which we understand is the new black from time to time.
If you don't know where to start, try one of the 13 matching desk sets, which seem to shine like candy.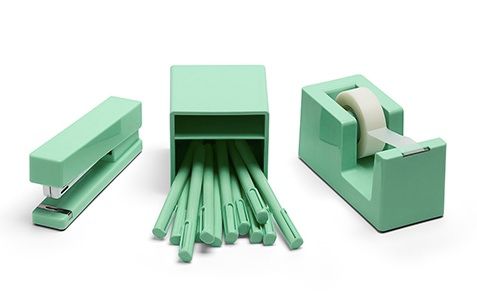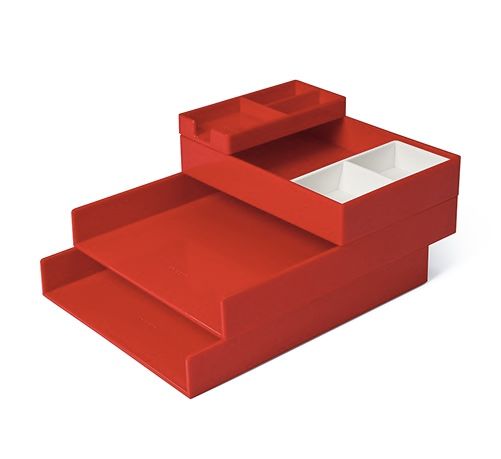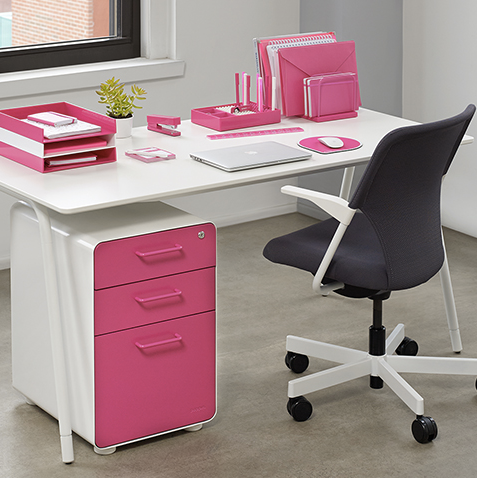 I mean, have you ever seen a pink file cabinet before? Adorable. This cheery pop of color will cleanse you of the summer's leftover broken pencils, stapler stuck with peanut butter, and scissors full of doll hair. Or is that just me? I'm also betting I would hoard those pretty green pens as jealously as a dragon. Knowing my kids, I might even have to use that lock on my office for the first time.
Find color coordinated desk accessories at Poppin. Shipping is free on orders over $35.