My experiments with gluten-free cooking and baking have taught me that it can be a seriously tricky endeavor. Not only is it hard to find great gluten-free breads and pastas, but avoiding all of the foods that surprisingly contain gluten—from soy sauce to sausage—can be a painstaking chore. These four awesome gluten-free cookbooks and two gluten-free baking blends offer tons of inspiration, recipes, and mixes that make eating a gluten-free diet easy and, more importantly, totally delicious.
by the editors at America's Test Kitchen
America's Test Kitchen is the place to start when you're kicking off any new kitchen endeavor.  As always, ATK starts with the science of gluten-free cooking. They know what I learned the hard way: successful gluten-free cooking is not a simple matter of swapping gluten-free flour for conventional. Instead of researching and experimenting yourself, this book lays it all out. For example, did you know that gluten-free doughs perform better after they've had time to rest? It's true and this book will tell you why.
No worries if you're not all that curious about why a gluten-free recipe works. You can just follow the recipes knowing that it will. These recipes are the product of a lot of smart kitchen science and many rounds of recipe testing. Whether you care to learn new techniques or you just want to know that your gluten-free cooking and baking will come out right, this book should be the foundation of your gluten-free cookbook library.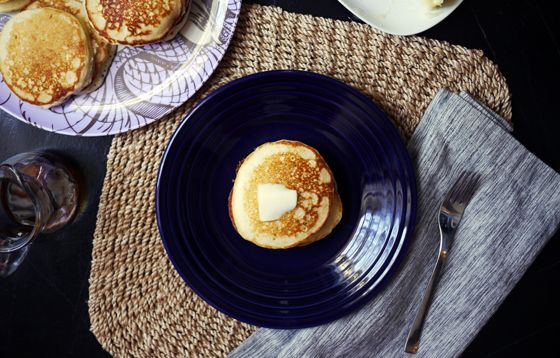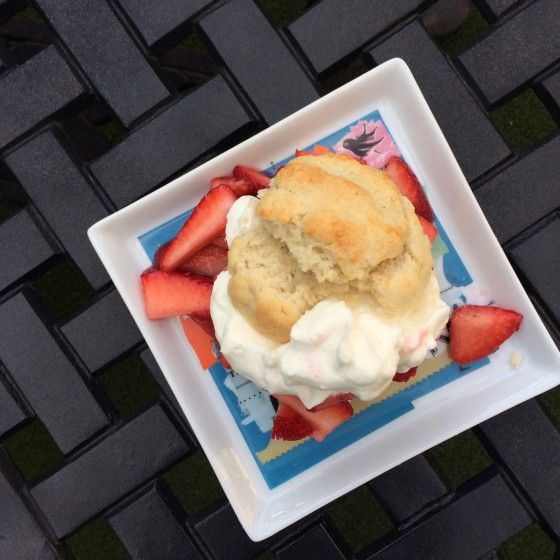 There are so many mouthwatering recipes in this cookbook—from Black Bean and Cheese Arepas to Drunken Noodles with Chicken—but I started with two recipes that I thought would put ATK's science to the test: Buttermilk Pancakes and Gluten-Free Biscuits for Strawberry Shortcake. Both were big hits and easily passed for gluten-ful versions, which is really the ultimate test.
The How Can It Be Gluten Free Cookbook is available through our Amazon affiliate store or at your local indie bookstore. 
by Jilly Lagasse and Jessie Lagasse Swanson
What happens when you grow up the daughters of a famous chef known for his deliciously bold Creole cooking and find out that you have to eliminate gluten? If you're Jilly Lagasse and Jessie Lagasse Swanson, Emeril Lagasse's daughters, you start cooking.
These sisters are on a mission to prove that a gluten-free diet doesn't mean flavor-free, or even free of comfort classics. In their second cookbook, the Lagasse girls recreate classic gluten-ful recipes using foods easily found in most conventional markets. The recipes are even approved by Jessie's two young boys who can tolerate gluten and still choose mom's gluten-free cooking. With recipes like Perfect Blueberry Muffins, Tomato Soup with Grilled Cheese Dippers, EJ's Crunchy Fried Chicken, Chicken and Dumplings, and Home-style Chili with Gluten-Free Beer, it's no wonder. This book is all about making gluten-free cooking deliciously accessible.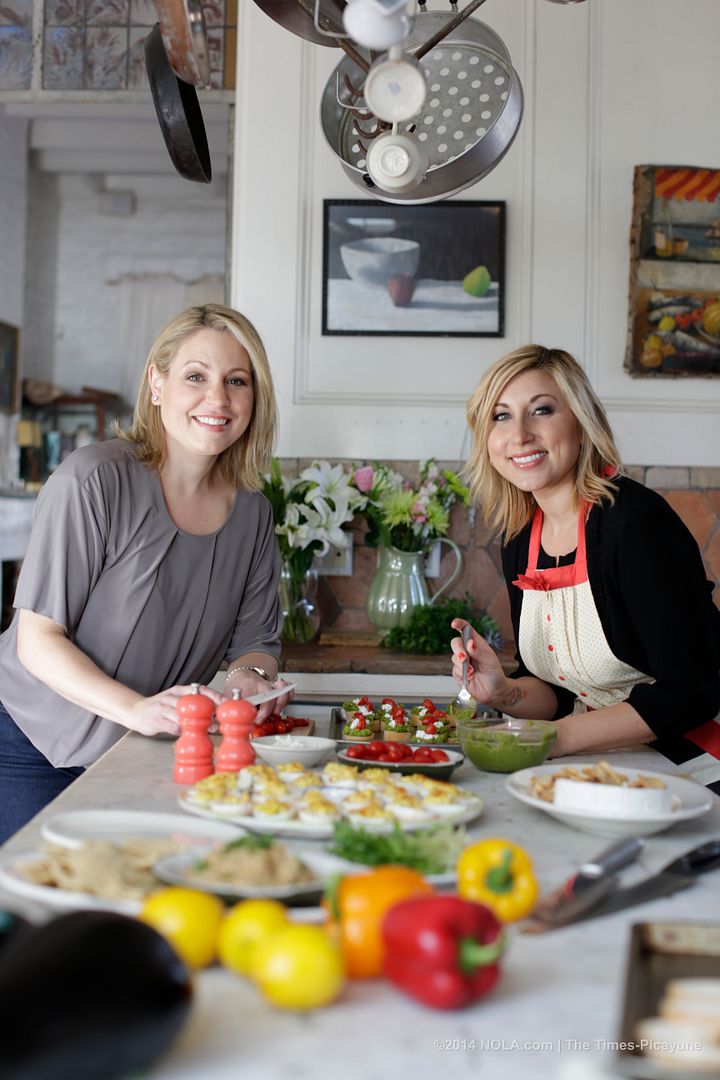 The book starts with notes on the girls' journey transitioning to a gluten-free diet. With personal stories shared to help people figure out if they may have celiac disease, tips on quickly figuring out whether or not you can eat something, and advice on the best gluten-free ingredients in the market, this book is an indispensable guide to starting life as a gluten-free eater.
The Lagasse Girls' Big Flavor, Bold Taste, and No Gluten cookbook is available through our Amazon affiliate store or at your local indie bookstore. 
by Karen Morgan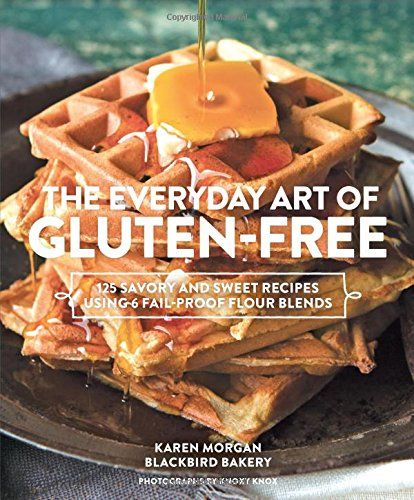 In her second cookbook, Karen Morgan of famed gluten-free Blackbird Bakery in Austin, shares six basic blends that are the foundation of all of her delectable gluten-free dishes. Her flour blends combine with other, naturally gluten-free ingredients to make 125 savory and sweet recipes. The biscuit blend makes latkes and waffles, Ricotta Cheese Puffs and crepes. The donut and fritter blend keeps Chicken-Fried Steak, Cream Puffs, and Corn Dogs gluten-free. The pie and pasta blend makes the obvious (including Le Pop Tarts, which I've tried and are amazing), as well as goodies like Chicken and Dumplings and Chili-Pork Empanadas. And you can just imagine the goodness that Karen whips up with the remaining flours: cookie jar blend, cake and muffin blends, and bread and pizza blend. Her six fail-proof flour blends open the door to a world of delicious gluten-free cooking.
If this all sounds great but you're not so sure about mixing up six custom flour blends yourself, then I've got great news: you can buy them! All are available for purchase through the Blackbird Bakery website. Genius!
The Everyday Art of Gluten-Free cookbook is available through our Amazon affiliate store or at your local indie bookstore. 
by Silvana Nardone
Silvana's first book was my introduction to gluten-free cooking and one of the most used cookbooks in my weekday kitchen to this day. A gluten-free cookbook by the founding editor-in-chief of Every Day with Rachael Ray magazine and the former owner of an Italian bakery? If anyone appreciated gluten it had to be Silvana, so it only followed that her gluten-free cooking would be top notch. And it is.
Her new book, Silvana's Gluten-Free and Dairy-Free Kitchen, is even better, packed with new twists on classic recipes that gluten-free eaters may have considered a thing of the past. Think Cinnamon Swirl Pancakes, Cinnamon Crunch French Toast Sticks, Spaghetti Clams Casino, and Pretzel-Crusted Crab Cakes with Dijon Dipping Sauce. When I gave this book a whirl, I had to start with the Avocado Gazpacho with Peaches and Corn because the timing was perfect. (You can probably still make a batch before summer produce is gone for good!) It was scrumptious and a sure sign that this book will take its place in my kitchen next to Silvana's first book.
Silvana's Gluten-Free and Dairy-Free Kitchen is available through our Amazon affiliate store or at your local indie bookstore.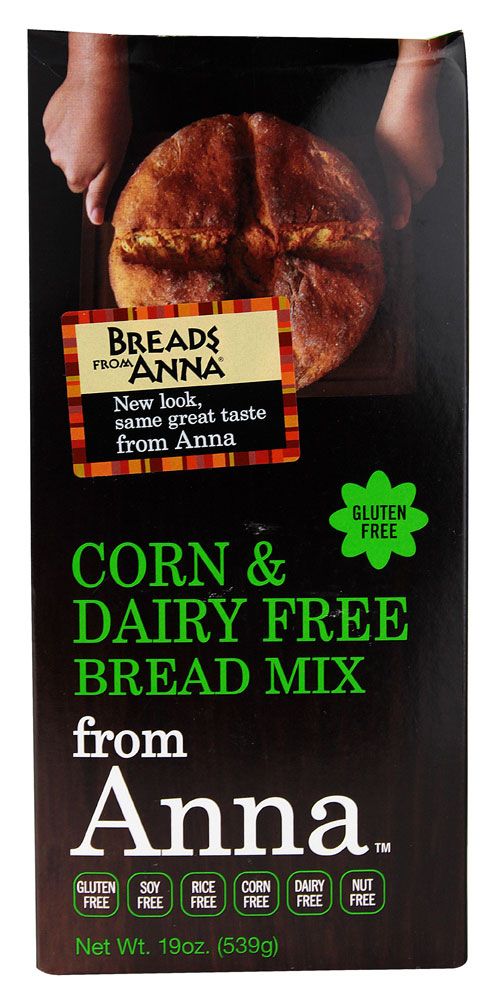 There's no book here (though there should be!), but these amazingly tasty gluten-free baking mixes are too good not to share. Like the cookbooks and Blackbird Bakery blends, these baking mixes make gluten- and allergen-free baking remarkably easy and totally delish.
Breads from Anna were developed by Anna (go figure!), a formally trained chef diagnosed with celiac and type 1 diabetes. Determined not to give up baked goods, Anna developed healthy, non-GMO mixes that are free of allergens, refined sugar, excess salt, artificial ingredients and, in some cases, yeast and potato. Sounds like a recipe for baked goods that are also free of taste, right? But I can tell you from first hand experience making and tasting these mixes that they are fabulous. The Pumpkin Bread Mix makes what might be my favorite pumpkin bread ever, gluten-free or not. And given how simple these are to make, I could easily make either the Dairy and Corn Free Bread Mix or Classic Herb Bread Mix on a weekly basis.
Real bread means real mixes that call for a few more steps than the average dump and stir variety. Don't worry: these don't require anything too crazy but, for example, you may need to let a dough rise for some time in between steps. All in the name of good taste, if you ask me.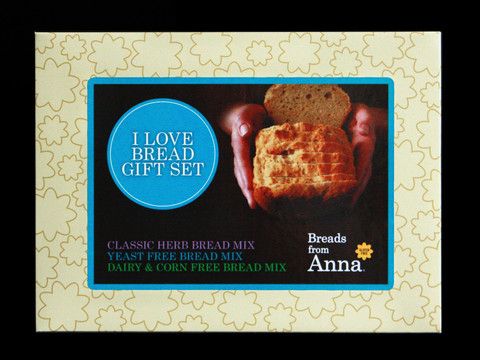 In addition to the mixes already mentioned, Breads from Anna offers Original Bread Mix, Banana Bread Mix, Pie Crust Mix, Pizza Crust Mix, Apple Pancake and Muffin Mix, Black Bean Brownie Mix, and three other flavors. Some mixes also come sold in sets, including one specifically designed for holiday cooking, which is something every gluten-free cook should grab, STAT.
Breads from Anna mixes and gift sets are available for purchase online at the Breads for Anna website.
For more gluten-free diet tips, visit our archives.