Having three kids is just fine by me, but Petunia Pickle Bottom almost makes me want to keep having babies just so I can keep using their gorgeous diaper bags year after year. I said almost. And kids or no kids, I think any woman would be excited to use a bag from Petunia's new Cake Collection launching today, which we're happy to give you a first look at exclusively on Cool Mom Picks.
We have been fans of the highly coveted Petunia diaper bags (and clothes and accessories!) for a long time now and the re-imagined Petunia Cake Collection of bags still has us ogling its beautiful wares.
There are three styles to choose from: Café Carryall (shown above), Halifax Hobo and Skyline Satchel. The Carryall and the Hobo are similar in size and feature ample interior space with zippered pockets for keeping things like your wallet and phone safe, and open pockets for easy access to those things you need to grab quickly, like the pacifier or bottle. Real leather trim is a swanky touch and I like that secure metal snap closure to keep the hundreds of diaper bag items (loose estimate) nicely hidden inside. The choice really just depends on your personal preference for a square or more rounded handbag style.
As for the fabrics, they come in a pink or black cut-velvet for a more luxe diaper bag (though admittedly we're not big fans of the pink), and a sleek, black nylon. While I'm not personally walking around my slice of suburbia dressed like the women in the Petunia photos, I'm all for adding more sophistication to my everyday wear.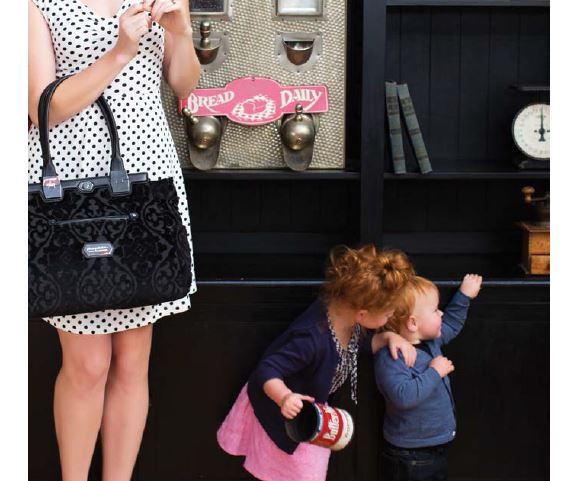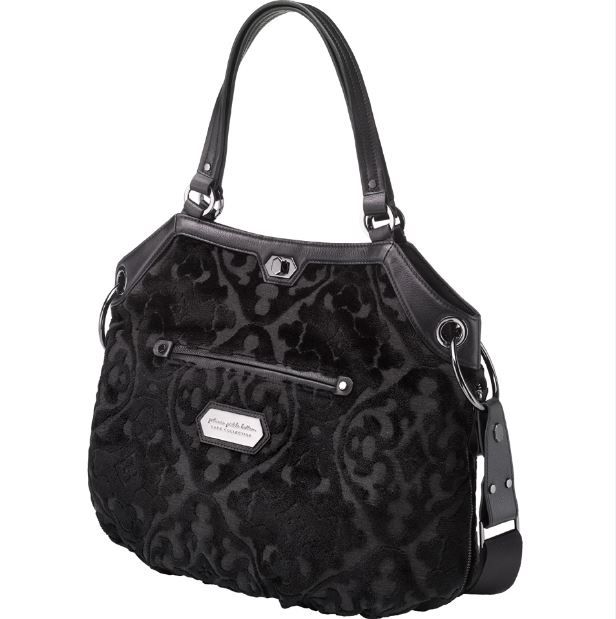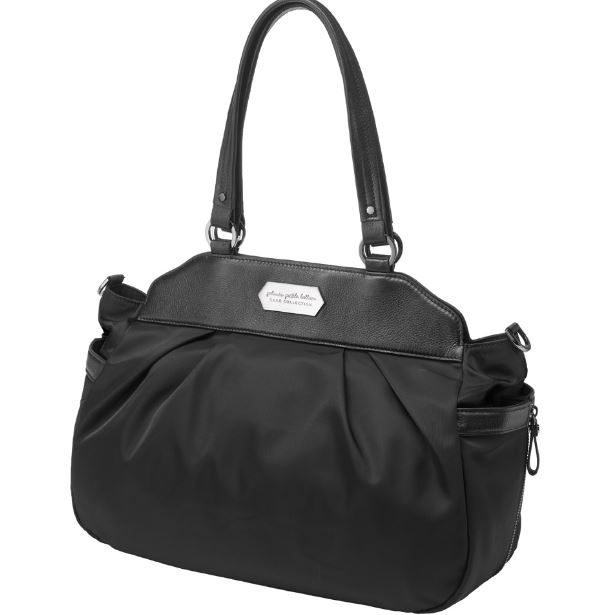 The Skyline Satchel is a little smaller, but still roomy enough to cram the diapers, wipes, snacks and toys. This is the one that to me looks most like a designer handbag than a diaper bag. Kind of a nod to Prada or Longchamps, right? I also appreciate that the handles on all the bags are a bit longer, making it easier to wear like a handbag, as opposed to carrying it around like a tote.
If you want to add a bit more color to your ensemble, I had a great time checking out the other fun patterns in the new fall line like the bright Venturing in Vienna and Beautiful Barcelona from the Glazed Collection, and I also gravitate toward the bold red Persimmon Spice fabric from the Chenille Collection.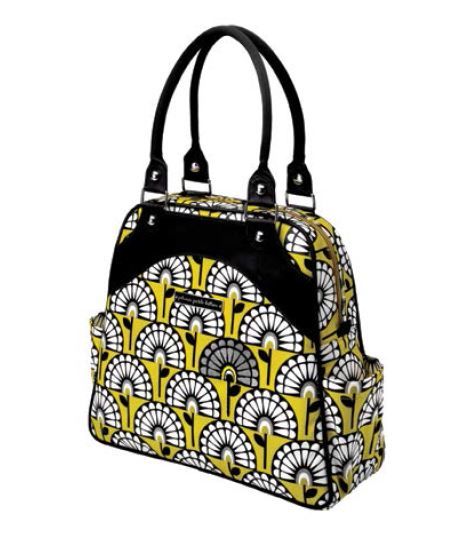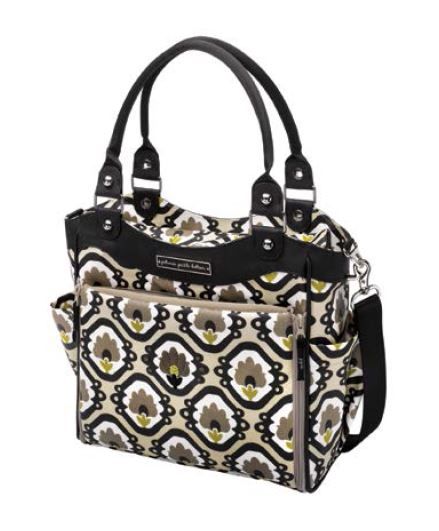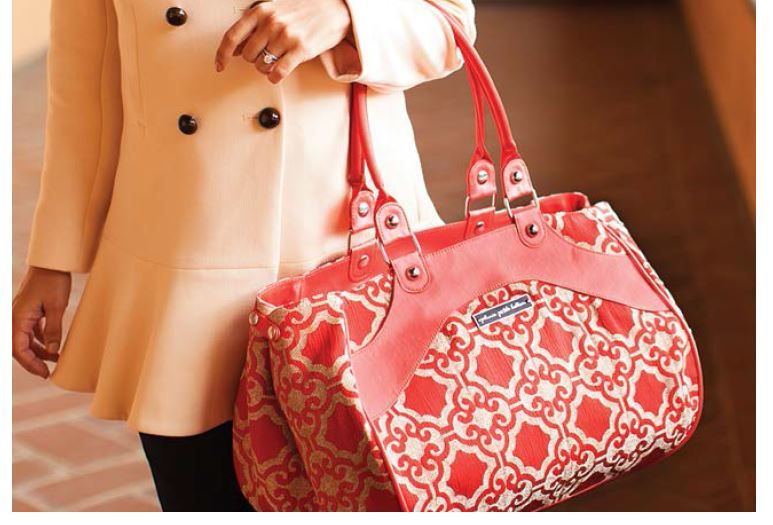 If you know Petunia Pickle Bottom, then you know their bags are pricey. The Skyline Satchel starts at $289 and the prices for the other Cake Collection options go upwards from there, depending on fabric. But the quality is amazing, and these really are more like designer handbags that happen to carry diapers, than diaper bags. In fact, they'll be usable way beyond the diaper changing years.  Which, I promise, will be here before you know it. Deep breath.
More information about the new Cake Collection of Diaper Bags from Petunia Picklebottom and Fall patterns can be found on the Petunia Pickle Bottom website. Check out more gorgeous diaper bag picks in our archives!