I have toted diapers, work stuff and even my computer in Orla Kiely bags and have become an avid fan, so I was shocked to find out I was not the first of her cult followers to learn that the popular designer had partnered with Target for an affordable cosmetic bag collection.
Orla Kiely Etc. has two new exclusive collections at Target in cheery poppy and bright garden themes. The hole in my make up bag that sends my lipgloss straight to the bottom of my purse makes this especially exciting news, for me at least. The pieces are lovely, at a price point that make it possible to collect them all. My first purchase, the Orla Kiely poppy purse set, includes three boldly printed pieces of her signature styled bags for only $17.
That is like…a very very good price if you know Orla Kiely.
And these don't feel like cheap knock-offs either; while they're not quite the same as the higher end stuff, she's produced thoughtful designs that stay true to her style and quality. I am thoroughly impressed.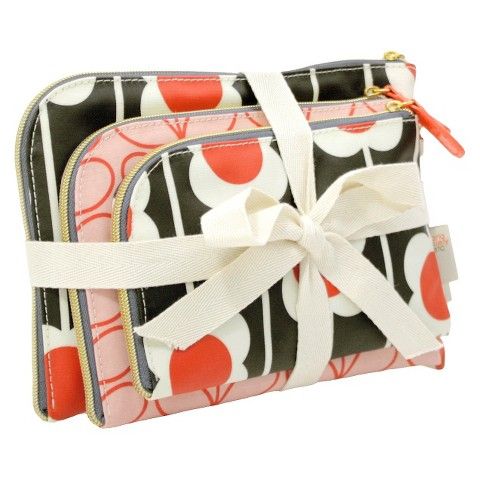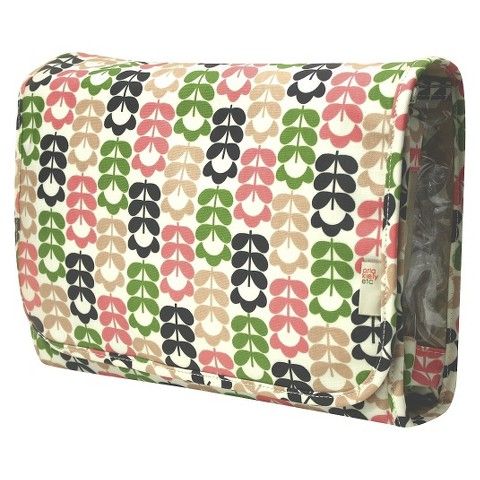 Everything in the featured collection—weekender bags, hanging cosmetic organizers, pencil cases that can double as on-the-go cosmetic bags–rings in under $30. And I plan on sharing my newfound discovery this holiday, as they make perfect gifts for girlfriends, grandmas, sisters, teachers, caregivers–basically anyone with a little style. The adorable Orla Kieley Etc. train case (especially in graphite which is currently out of stock, darn) is versatile enough to be killer for a Hamptons getaway or for a young girl headed to a sleepover party. Either way, it puts my old bag to shame.
Shop the Poppy and Garden Orla Kiely etc. collections exclusively at Target.