With a STEM-loving daughter (and STEAM as it's now being called by some, because yay Arts too!), you can bet I'm always on the hunt for cool STEM gifts for girls. And, while we've come a long way in the last few years, I still find that great ones can be tough to find. Just take a look at the racks at clothing stores and toy shops. Eep. I know I'm not the only one who sees awesome science or computer tees filed under "boys" and thinks, hey-0 my daughter would love that!
So on behalf of our sponsor GoldieBlox, who launched three new toy kits in time for the holiday season designed specifically to build more girls' interest and confidence in basic engineering and problem-solving skills, we've rounded-up cool STEM gifts for girls. Our criteria: STEM gifts that our own girls would dig. And yeah, plenty that our STEM-loving boys would be into too.
Don't miss a special giveaway for Cool Mom Picks readers below!
Cool STEM T-shirts and Clothing
I'm so excited by the growing number of super cool STEM t-shirts for girls that are available for girls, like this Vostok 6 Astronaut t-shirt (pictured) which is also on sale right now.
For your little scientist, check out this line of rad science shirts that will have her learning while she's wearing. They're gender neutral too, making them perfect for girls or boys on your list.
And for your stargazing tween or teen (that's astronomy, not astrology), these space print scarves and tunics  are amazing. Though you might want to snatch one up for yourself; I'm pretty sure that if my own tween had this scarf I'd be borrowing it.
STEM Games + Kits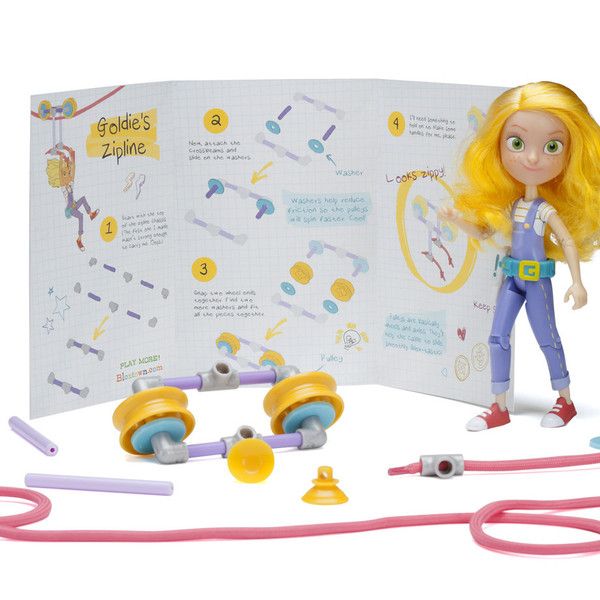 We're blown away by all the cool, affordable STEM games and kits that are increasingly available these days, like the new kits from our sponsor GoldieBlox that just came out recently, and are already making quite the stir with parents.
My own daughter is a big fan of the The Zipline Action Figure. The kit allows kids to actually create a zipline for Goldie, who's designed to be more like an action figure than a traditional fashion doll, with bendable hips, knees and joints. The kit is certainly a nice change from the lounge chairs and kitchen sets we're used to seeing in the toy aisles, and hey, ziplines are cool!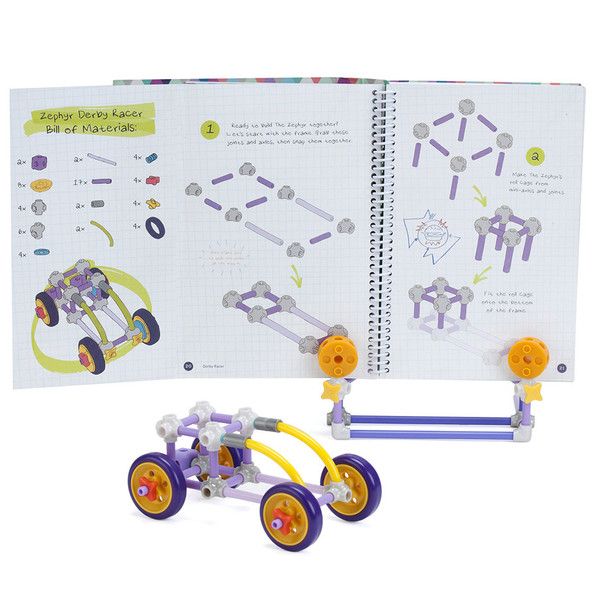 Also, the Goldieblox and the Builder's Survival Kit  is filled with more than 190 pieces designed to give tween inventors the tools to create at their own level and pace. They have a choice of following the ideas and prompts included in the kit or to go out on their own and get creative with all those wheel hubs, axles, elbow joints, and T-joints. Isn't that where all the magic happens?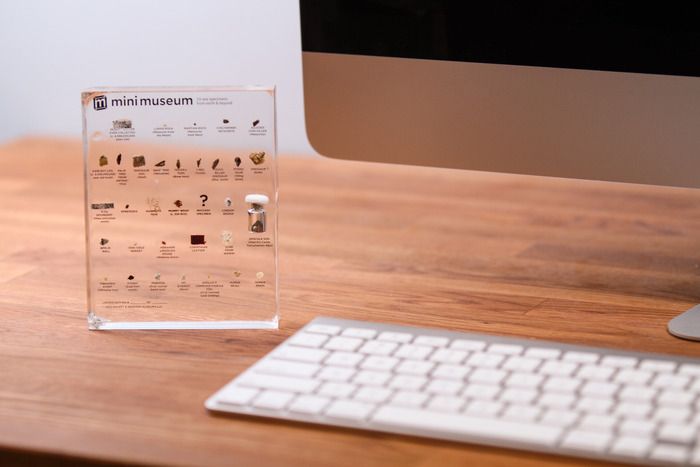 One other terrific kit that's less about building and more about researching is this super cool pocket-sized collections of rare specimens from Mini Museum. The acrylic-housed collections really are like mini museums, with teeny samples of meteorite, lunar rock, dinosaur eggs, 40 million year-old insects in amber, and more. (Yes, it's all real.) You can also house it in a hard-cover booklet for easier sharing. Or really, showing off to friends.
– Keep reading for a chance to win an awesome giveaway for your favorite girl –
STEM Jewelry Gifts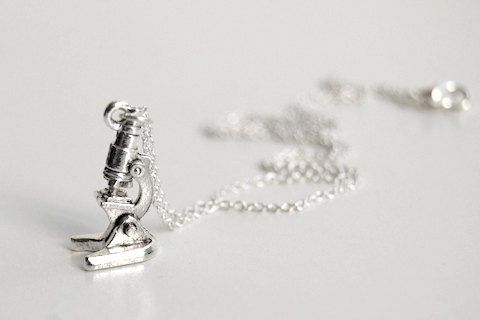 Ever since we started Cool Mom Tech, we've been showing off fantastic STEM jewelry finds that let us wear our love for STEM on our fingers, earlobes, and around our necks. I've been geeking out over this adorable microscope necklace on Etsy which makes a great stocking stuffer at just $15.99.
Another cool option: the upcycled circuit board heart necklace that's designed by a self proclaimed "artistic engineer and fashionista scientist." We can get behind that.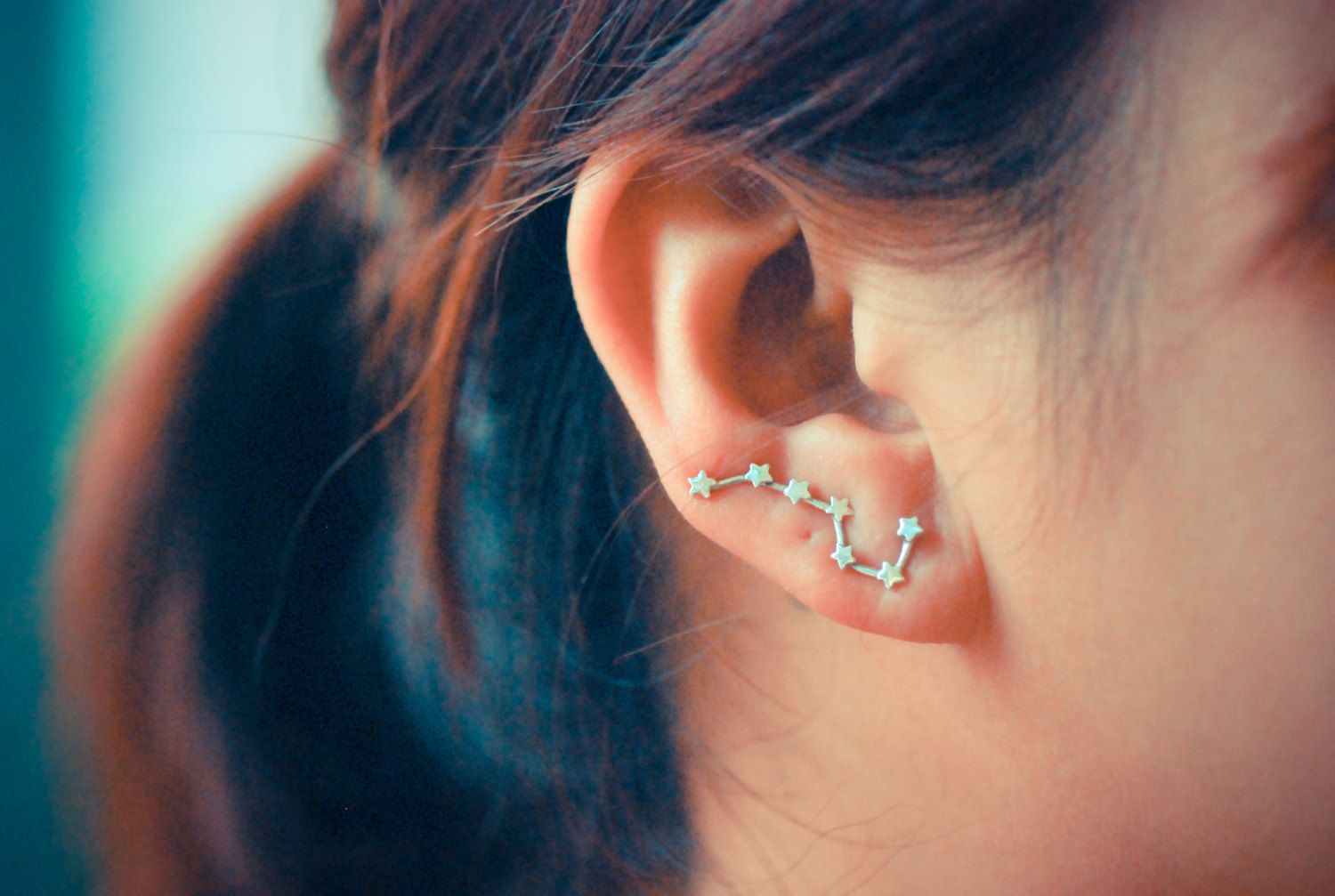 While I'm seeing ear cuffs and ear pins everywhere these days, I haven't seen any like this clever big dipper ear pin for your older girls with pierced ears. Just know it ships from an Etsy shop based in the Phillipines so order soon! But the shop reviews are fantastic, as are the designs.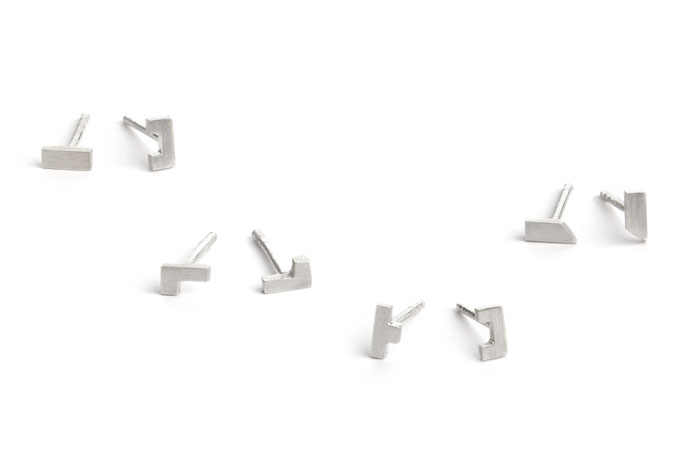 Our most recent jewelry find is this gorgeous architectural jewelry, which was designed specifically to introduce girls to the concept of wood joinery through the shapes of matching sets of studs. Hey, who said jewelry couldn't be educational?
STEM Classes + Membership Gifts
While it might take a bit of research, there are plenty of cool coding and programming classes for girls popping up all over the country, probably even in your own 'hood. You could sign your young programmer or coder up for a 3-D design class (shown here: girls getting to know MakerBot 3-D printing), video game programming, or if your kids are anything like mine, a Minecraft programming course.
Also, you can look ahead to summer and book your kids for STEM summer camp now, like the new overnight Tech Camps from ID Tech just for tweens and teens. You can even save some money by registering them right now, just in time for a fun surprise holiday gift.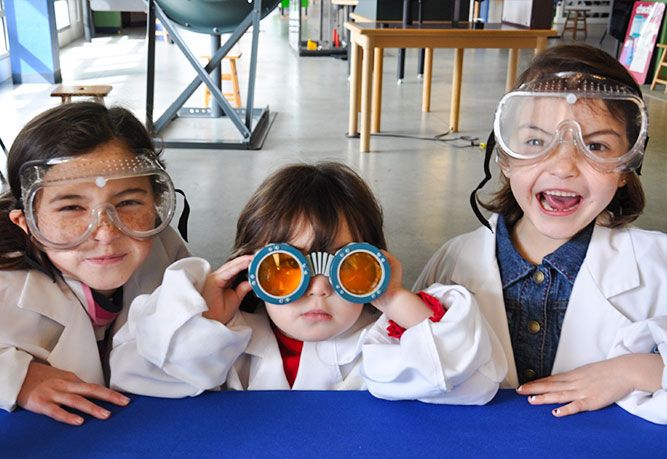 I love the idea of gifting a membership to a local science museum, like California's World of Wonders Science Museum (shown here) which is something your whole family could enjoy. To make it special, plan out a day that includes lunch together and a little shopping spree at the museum gift shop–one of our own favorite places to shop for holiday and birthday gifts.
Another idea: pop the membership card and a set of awesome Tattly science tattoos in a card together. You can even pair the membership with any of the tees, toys, or other gifts here. What a truly special way to show a kid you support and encourage her interests now and in the future.
EXTRA COOL: WIN IT! We've got a cool Goldieblox Prize Pack (value $130) up for grabs for one lucky reader. Just leave a comment and tell us your own female STEM role model (alive or deceased, famous or not) and why she has inspired you. Enter by this Wednesday, November 12, by 11:59pm EST. We'll pick one lucky winner at random. 
And thanks to our sponsor GoldieBlox for helping us get more girls excited about STEM education and opportunities.