If your kids are like mine, it's no small feat to actually get one fabulous, shareable photo of them. So when I have a perfect one, I love looking at ways to incorporate it into great custom photo gifts for people on my list I know will appreciate it (hello, grandparents). This year, I'm really digging the growing collection of excellent custom photo gifts from Minted.
We are so so happy to have them back as a sponsor (we love you, Minted!) because long before they were, we were fans of Minted holiday cards, which are not only printed beautifully, but help to support so many amazingly talented indie designers around the country. I really like the new Booklettes too, which are perfect for those of us with lots to say in our cards. But the site is also a go-to source of mine for really cool custom photo gifts in every price range.
I have spent so much time browsing on Minted lately, I wanted to put together just ten of my own favorite custom photo gifts that I think would make awesome holiday gifts for someone special. And trust me, it was hard to narrow it down.
Don't miss an amazing giveaway just for Cool Mom Picks readers below!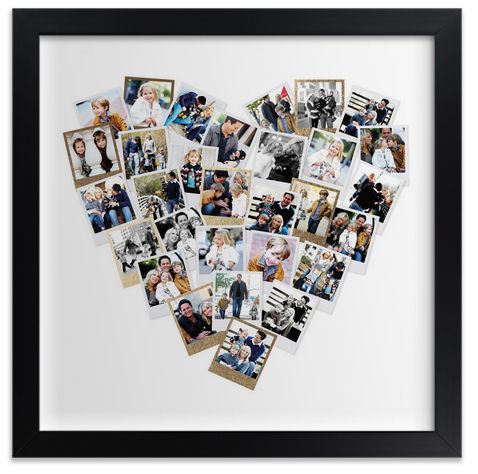 This heart snapshot mix print is such a cool alternative to the photo collection frames I've seen, and easier to put together for sure! It's a beautiful way to display your favorite photos from the year or one special event. And the foil-stamped detail is such a sophisticated touch; I really haven't seen anything like it.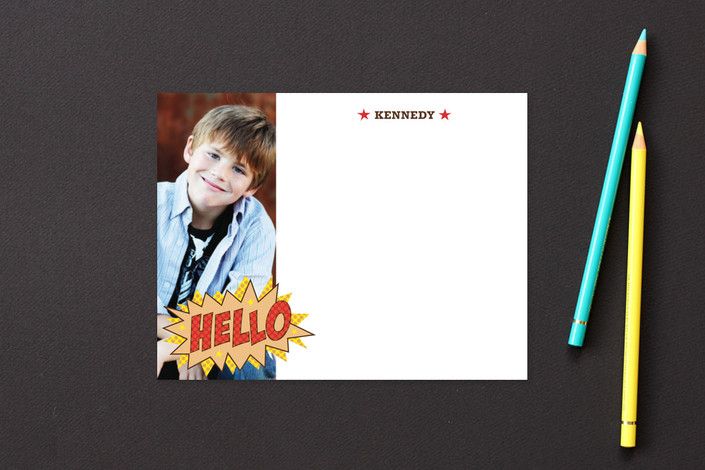 I love when my kids receive stationery as a holiday gift, because we turn right around and use it as thank-you notes. Aren't these custom comic book kid cards from designer Yolanda Mariak Chendak so cool? And if you have younger kids, having a photo and name already on the card is a huge help; when even just getting the words "thank you" down can be tricky, a scribble or a happy face is perfect.

I also love receiving stationery myself. And if it had my kids' picture on it, like this custom photo stationery, I'd love it even more. It would also be beautiful with a favorite photo you've taken of a flower, a cool sign, or a scenic vista from a family vacation. Tip: Add those adorable new Rudolph postage stamps to the box to make it giftier.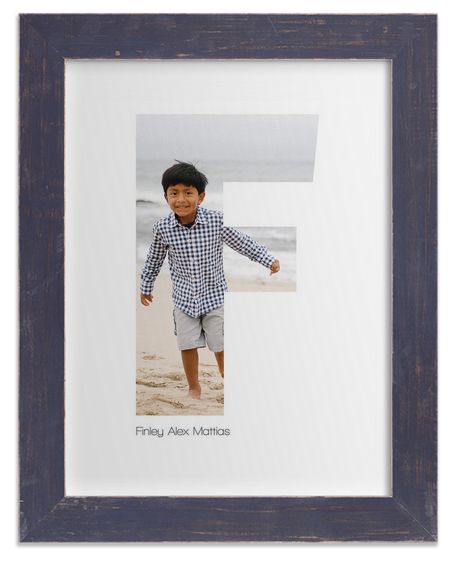 These custom photo letter prints would make such a sweet, affordable baby's first holiday gift (or gift for the baby's parents) especially starting at just $29 framed. At that price, you can even get one for each kid or a slew of cousins without breaking the bank.

We always love any gift featuring a child's own artwork, and these custom work of art notebooks not only do that, but feature a photo on the inside too. I can't think of a cooler teacher or babysitter gift. I'd pop a gift card in the front cover to make it extra special.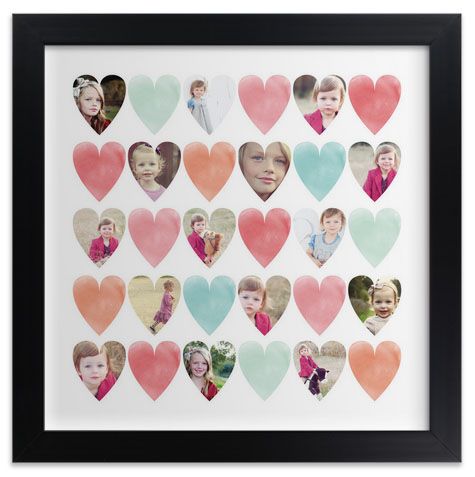 No wonder our editorial team picked this lovely watercolor hearts custom photo print by Grace Kreinbrink as a top recommendation in our holiday gift guide this year. What a lovely grandparent gift, especially when it's in one of Minted's new vintage-inspired frames.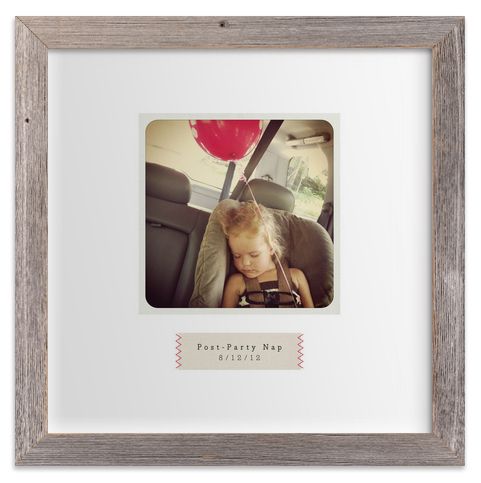 For you Instagram lovers, this Stitched wall art print is a gorgeous way to turn your favorite square Instagram photo into a gift, complete with a spot for a clever caption–or perhaps a hashtag? #finallysleeping

Even with all of my gadgets, I still rely heavily on a wall calendar. I love the design of this custom photo calendar which is one of the most elegant I've seen. (Why do photo calendars often look so cheesy?) It's great that each page can be different, accommodating up to three of your favorite photos. Consider incorporating all the cousins, then order a few as an affordable group gift for all the grandparents.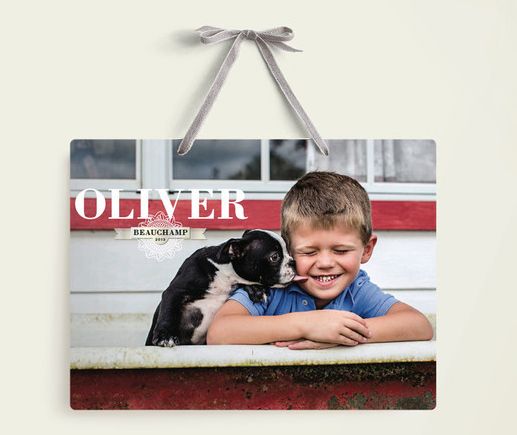 Wow, I know my kids would totally love one of these custom photo signs on their doors, or even to designate their own wall hook in a foyer or laundry room. Obviously it's cool with a photo of your kid, but consider a picture of your new puppy, a favorite stuffed animal, or even him with his BFFs.
And if you're not married to a photo on the sign, there are tons of personalized room decor signs that are just gorgeous, like this one with linen or velvet ribbon for hanging.
Finally, yeah, I get that wrapping paper isn't necessarily a gift, but this custom wrapping paper is too cool not to share. Such a fabulous way to personalize all your gifts, and hey, no extra gift tags needed!
EXTRA COOL: WIN IT! Enter to win a $250 shopping spree at Minted.com, just for CMP readers. That's a whole lot of awesome gifts! Just head over to their site to enter. Ends 11/30/14 at 11:59PT , so hurry.
Thanks to our sponsor Minted for making holiday shopping easy, personalized, and affordable while supporting indie designers everywhere. We love you so much!