The gift-giving season is nearly upon us, which means it's time to think about recognizing all of those people who deserve a little something. For something that's just a step up from a card, but not quite , I love the ready-packaged giftabls gift kits which include little tokens like a selection of teas, chocolates, fortune cookies, and even some New Year's ready-confetti.
Choose from several thoughtfully curated small presents, type in your gift message, and the company does the rest. Even down to a hand-written note inside the box.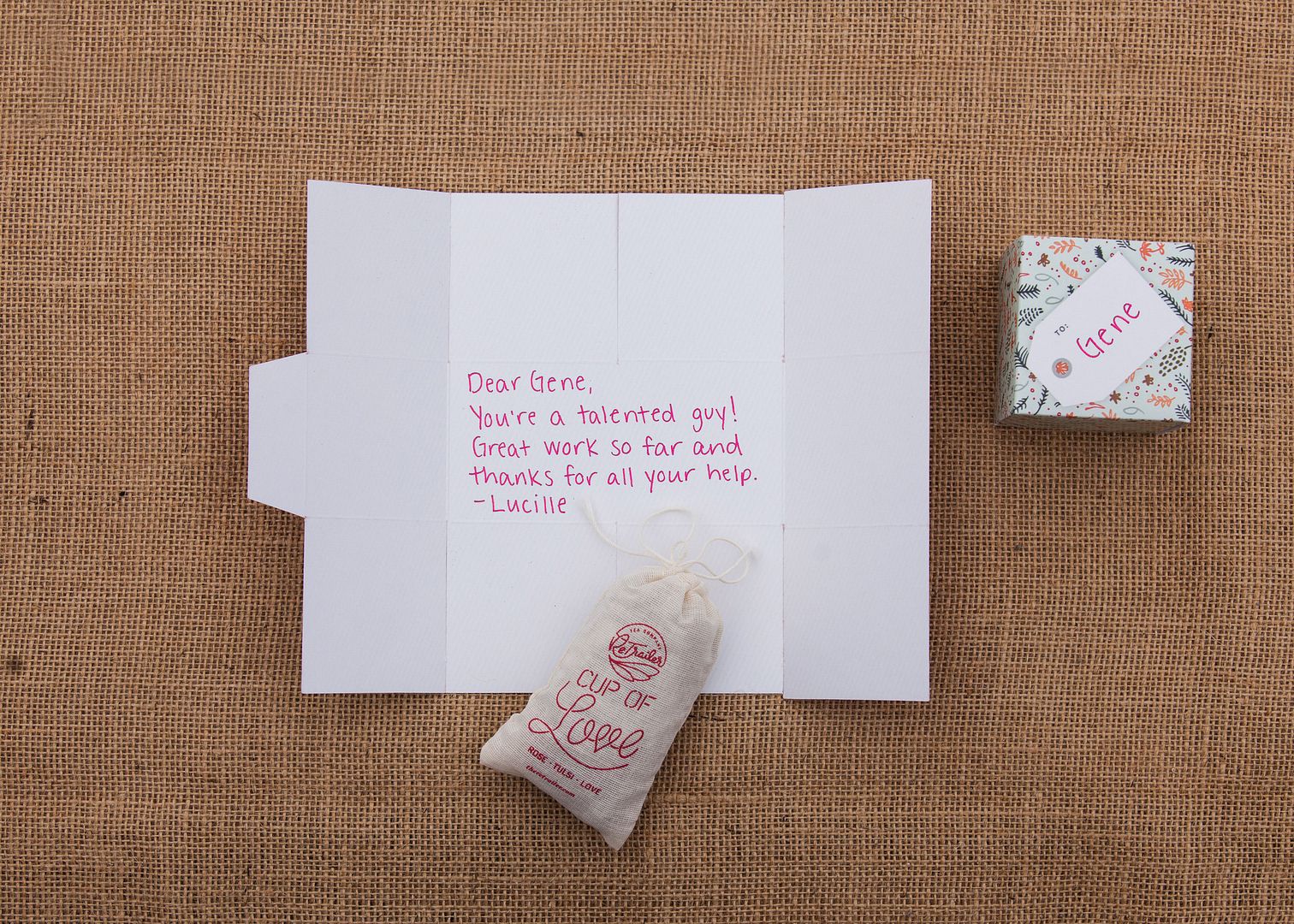 If you want to put together your own little goodies or find a creative way to package a gift card so it's more special, they also have some cool foldable patterned gift boxes. I love all the different designs that make these boxes a smart idea to keep on hand year round, but it's the holiday gift boxes that are in season now with tasteful designs for Christmas, Hanukkah, or you know, Festivus. No gihugic snowmen or Santa Clauses here.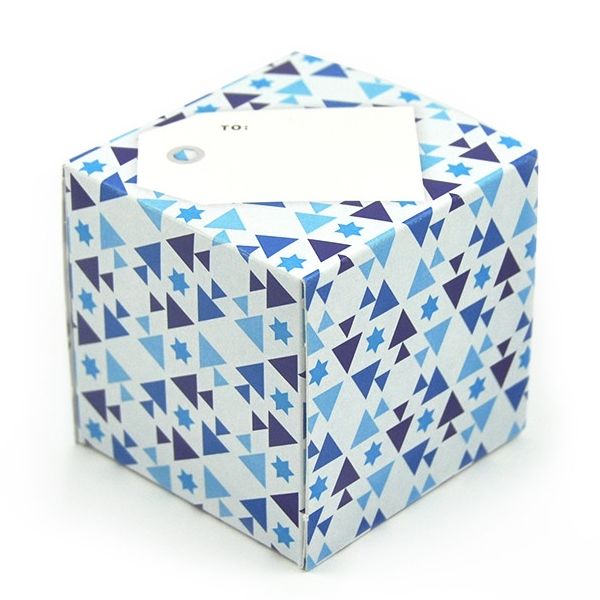 With prices ranging from $10 for the gift boxes, up to about $18 for the fancy tea box, it's great way to super-size holiday greetings with a little something extra. And in a season where we're constantly reminded of how many shopping days are left, I'm all for someone else getting one task off my holiday to-do list.
Find patterned gift boxes and gift kits at greetabl, and visit our archives for more gift wrapping options. And of course, don't miss our Holiday Gift Guide, for lots more holiday gift ideas.