Reducing meat is one of the hardest shifts I've ever made in my family's eating. Even though I'd been a vegetarian through college, I had no idea at the time how to go meatless healthfully. (My youthful diet of pizza, pasta, and more pizza wouldn't quite cut it for my family.) After some practice, though, I figured out how to make meals like these eight high-protein, vegetarian recipes  that taste delicious and provide my kids with exactly what they need to stay healthy and energetic.
You know, so that they can grow up and subsist on pizza, pasta, and more pizza when they go to college.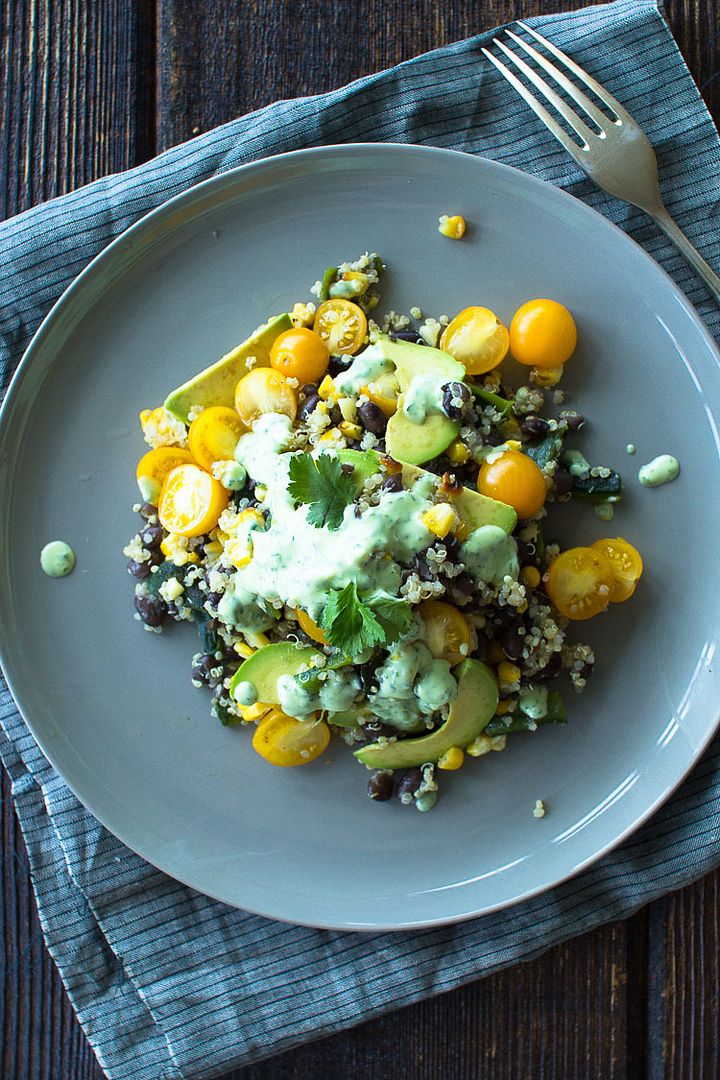 This Grilled Corn, Black Bean, and Quinoa Bowl at Flourishing Foodie is topped with a tangy, creamy Cilantro Lime Dressing that will enhance the flavor of the quinoa for fans of the high-protein powerhouse and cover it up for those who aren't usually fans. The recipe calls for you to cook dried black beans and char your own corn. If you want to make this quickly, though, you can easily use canned beans and frozen corn. I've even seen frozen grilled corn, so keep an eye out.
 Related: 7 fantastic food blogs to follow for inspiration beyond the usual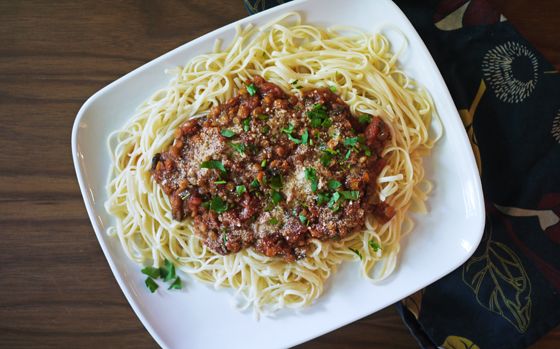 Since having limited meat to three dinners a week at my house, lentils have become my best friend. They're inexpensive, cook quickly, and are amazingly flexible. In fact, I use them in place of beef in this Mushroom and Lentil Bolognese recipe from on my own site. Though I wouldn't claim that the lentils taste exactly like the beef (and don't let anyone else make that claim!), they are totally satisfying, and close enough that my own kids slurp this pasta dinner up—especially when the sauce is topped with a mound of freshly grated Parmesan.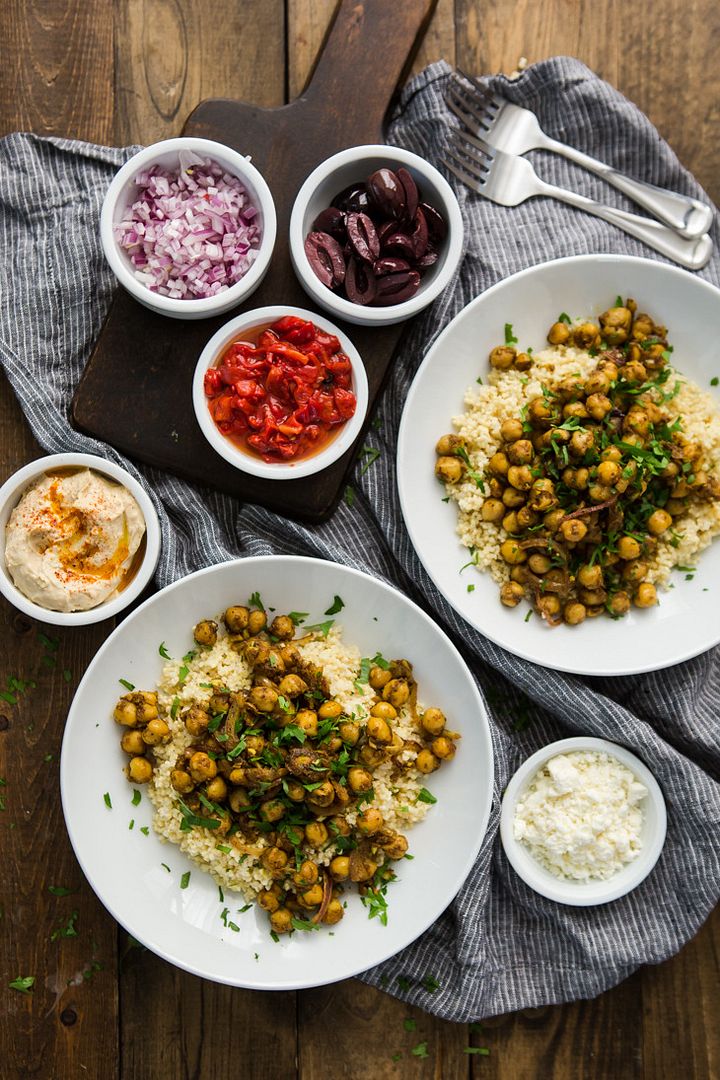 I'm dying to try this Chickpea Shawarma recipe at Naturally Ella. I love the idea of substituting garbanzo beans for chicken or lamb in this high-protein vegetarian dish. It's so inventive and the flavors are sure to work well together. Plus, using beans makes shawarma way faster and easier to make. Erin, the woman behind Naturally Ella, serves hers over millet, but I suggest piling it on top of flat bread with a dollop of Greek yogurt which is a fantastic substitute for sour cream, if you haven't already tried it.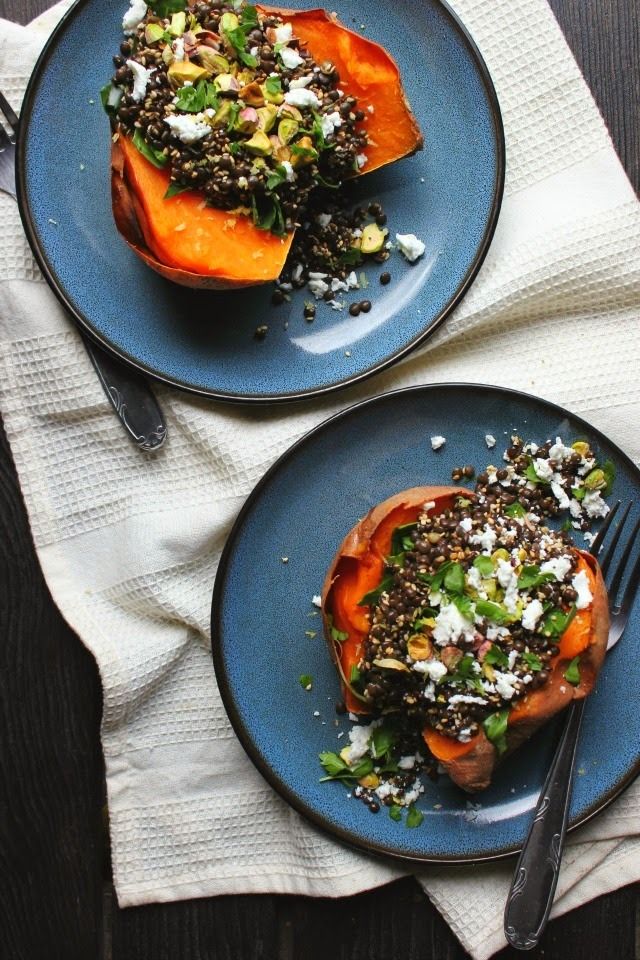 We found quite a few high-protein dinners when we went searching for stuffed sweet potato recipes, but this one for Lentil Stuffed Sweet Potatoes with Chard, Feta and Pistachios from Happy Hearted Kitchen is at the top of my list. Both lentils and cheese boost the protein content of this meatless meal and they give big flavor, too, especially dressed with a simple vinaigrette made with olive oil, cider vinegar, and lemon zest. Yum.
Related: Healthy Stuffed Sweet Potato Recipes
A recipe made with one kind of bean is protein rich, but a recipe made with three beans? That packs a serious protein punch. These Three Bean Tacos at Two Peas and Their Pod are the perfect way to hit your family with a healthy wallop of protein. Plus, we're talking tacos: There is no food more family-friendly. And, yes, that's a declaration of fact.
Eggs are my number one go-to ingredient for high-protein vegetarian meals, and frittatas are the easiest way to make eggs feel like dinner. I'm loving this Baked Onion-Walnut Frittata at Food52 because of its wonderfully unexpected combination of ingredients. If you think it's a little too adventurous for the kids, follow the directions for the basic frittata and add whatever mix-ins your family likes.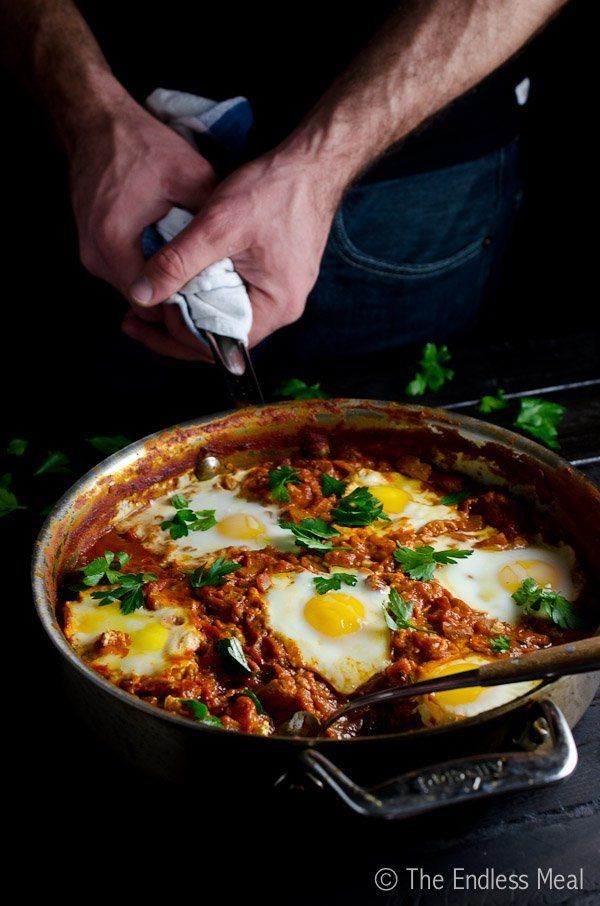 I can't talk about eggs for dinner without highlighting this gorgeous Shakshuka, a one-pan Middle-Eastern dish of eggs cooked in tomato sauce. This one, which we found on The Endless Meal, is made with harissa, which can be a bit spicy. If your family isn't into heat or if you can't find harissa, just skip it. I promise this will be just as delicious without it. And, if you love this dish as much as I do, you're in for a treat: It doubles as an amazing make-ahead brunch recipe.
 Related: 9 spectacular one-pot recipes for dinner that everyone will love.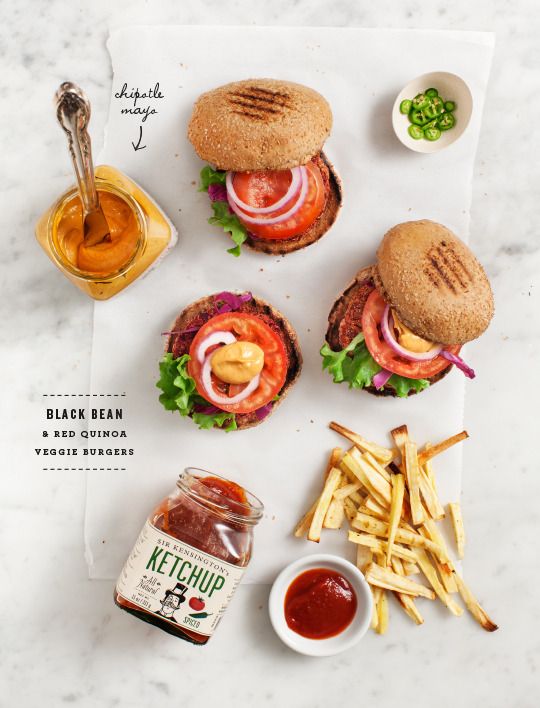 I knew that I had to include this Black Bean and Quinoa Burger (pictured above and at top) from Love and Lemons as soon as I read how long Jeanine worked on this recipe. If she says that she took the time to perfect it, then I'm guessing it's pretty near perfect. It's vegan, too, and made without fillers like rice and oats. Since my family is not vegan, I plan to serve this up with chipotle mayo and, of course, fries. Lots and lots of fries.