With spring break in the rearview mirror, our kids are already looking forward to heading off to camp. So we thought it would be fun to explore the coolest summer camps out there. We were blown away by what we found — from camps with long histories and cool new programs, to camps with activities that we had no idea you could even do at camp! It's sure come a long way since we were kids and your choices were pretty much limited to art, music, or sports.
Now we just wish we were young again, so we could go to these cool summer camps too.
Surf Camp
Who doesn't want to spend part of summer vacation on the beach, especially when you're doing something as cool as learning to surf? Kids age 12+ can head to WB Surf Camp's sleepaway programs, which are held in a bunch of cool places, even Hawaii and Barbados. For girls' only programs, check out Surf Diva (at top) in San Diego, founded and run by twin sister surfers Izzy and Coco Tihanyi.
Ski and Snowboard Camp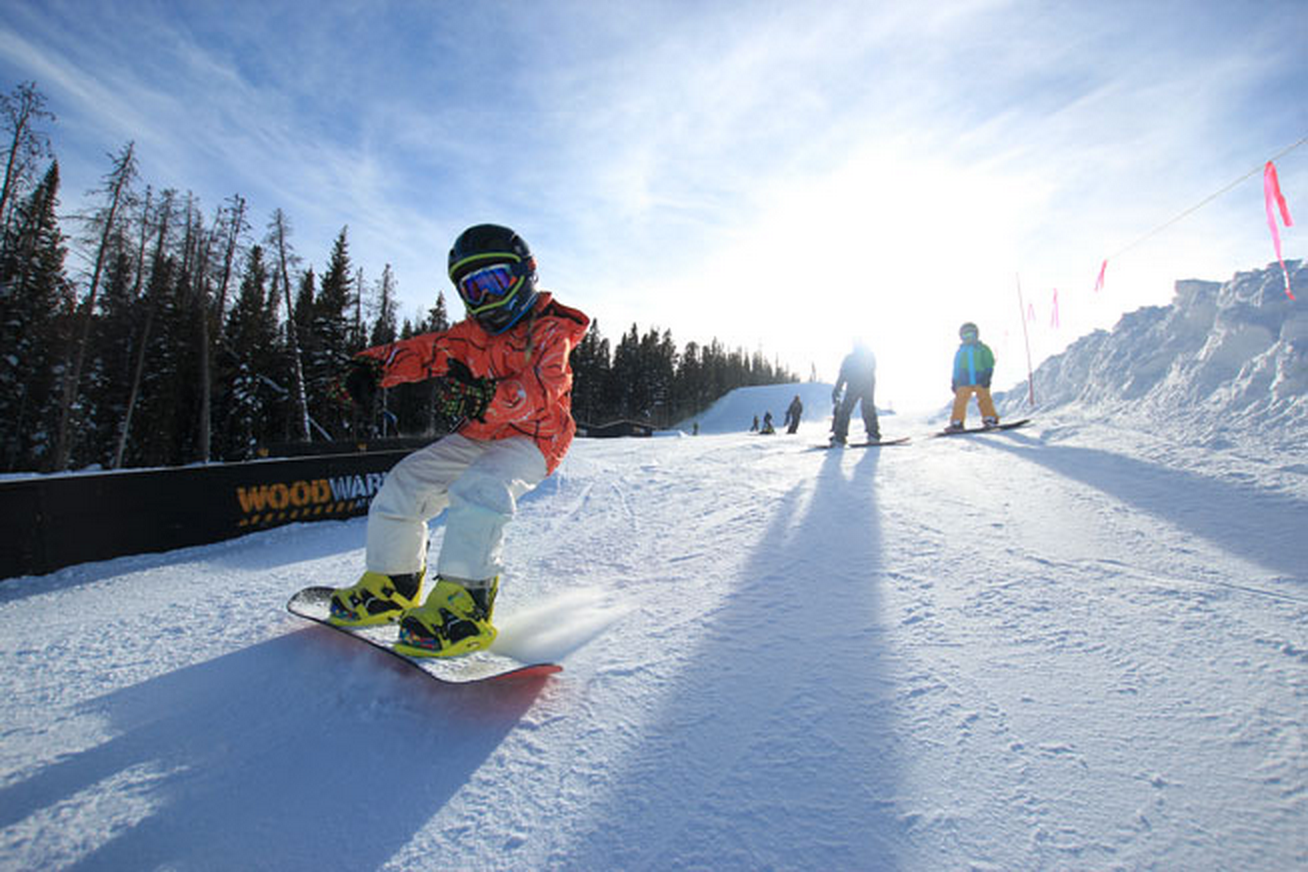 Skiing and snowboarding in the summer? Absolutely. I can vouch for Woodward at Copper personally: My older daughter recently spent a weekend learning freestyle tricks in the barn and practicing them in the Copper Mountain terrain parks. I was super impressed with the recently renovated facilities and the experienced instructors. And yes, there will be snow: I saw the Woodward earth movers — er, snow movers — sculpting a whole new terrain park area, just for the campers.
Related: Maker Camp and App Camp for Girls Help Keep Little Minds and Fingers Busy
Motion Picture Arts Camp
If you've got an arts-loving family, you probably know someone who went to Interlochen Arts Camp. It's nearly 90 years old, and has an amazing reputation still, after all these years. They have tons of areas of focus, but we're impressed by their motion picture arts program for kids and teens who want to explore their love of filmmaking in the incredibly well-equipped DeRoy Center for Film Studies. Be aware that Interlochen is not a typical summer camp: Kids must submit an application and be chosen to attend, and attendees are referred to as students, not campers. Still, this is one summer "school" our kids would adore.
Circus Camp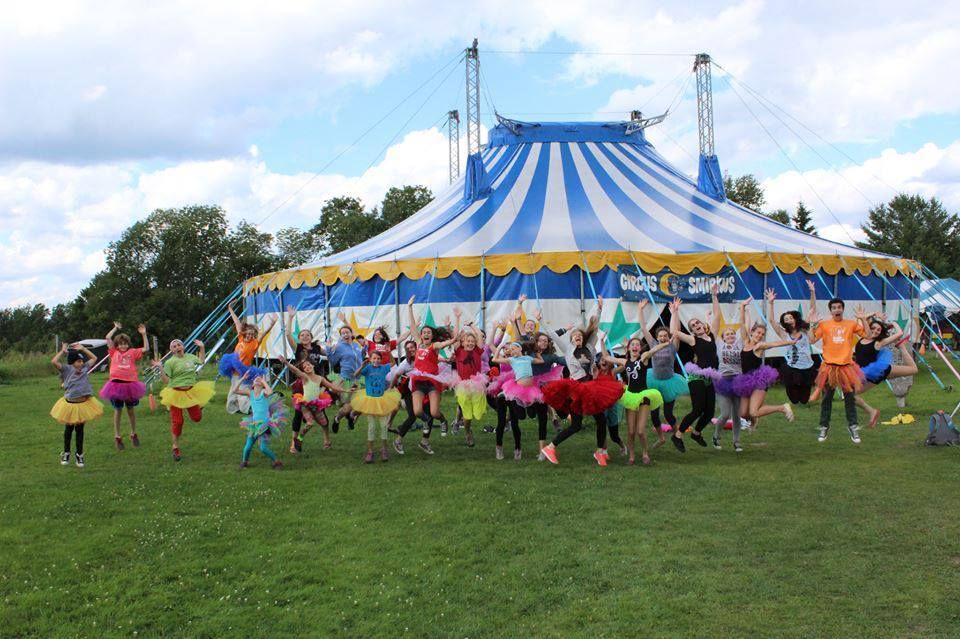 Not sure how many kids today think about running away to join the circus, but that could change once they've experienced the wonderful Smirkus Camp in Vermont. We've talked about Circus Smirkus before — Liz has attended the all-kid circus few times and absolutely raved about it — and they offer overnight camps where aspiring performers age 8+ can learn all kinds of cool tricks. We're talking acrobatics, juggling, clowning, tightrope walking — it's incredibly impressive seeing what your kid is capable of.  Don't worry, there's no sticking your head in a lion's mouth; in fact there's no animals at all, for those of you who don't love that aspect of some circuses.
Space Camp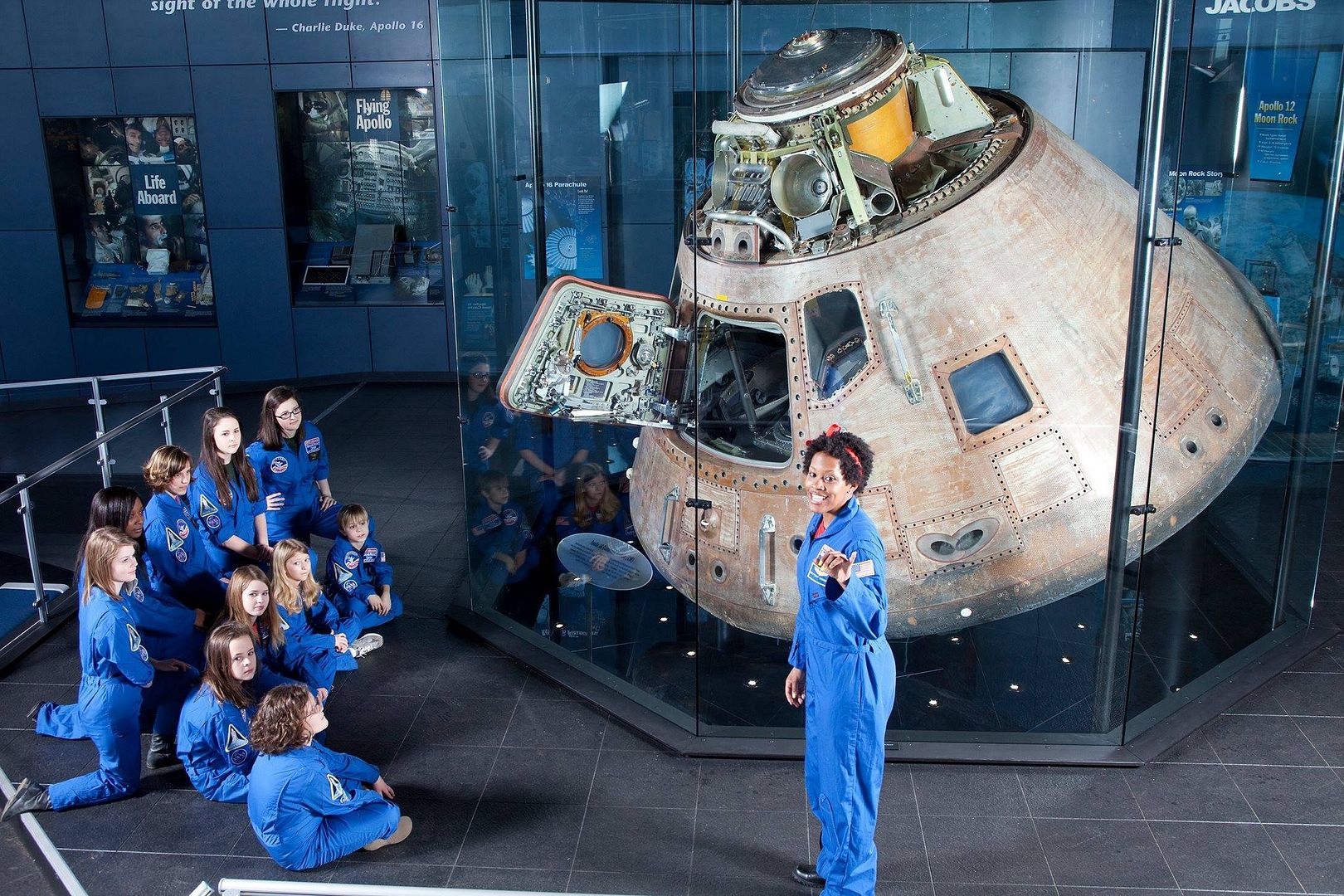 Raise your hands, children of the 80's, if you wanted to go to Space Camp like Lea Thompson, Kelly Preston, and Tate Donovan did in the movie. There are tons of different space camps today, but the center of the universe has got to be Space Camp at the US Space and Rocket Center in Huntsville AL, which is the Official Visitor Center for NASA's Marshall Space Flight Center. It doesn't get any more real than this, with simulated missions using space training equipment. Kids age 7+ may not make it to the moon in person, but during a session at this cool camp, they'll get an amazingly close idea of what space travel is really like.
Harry Potter Camp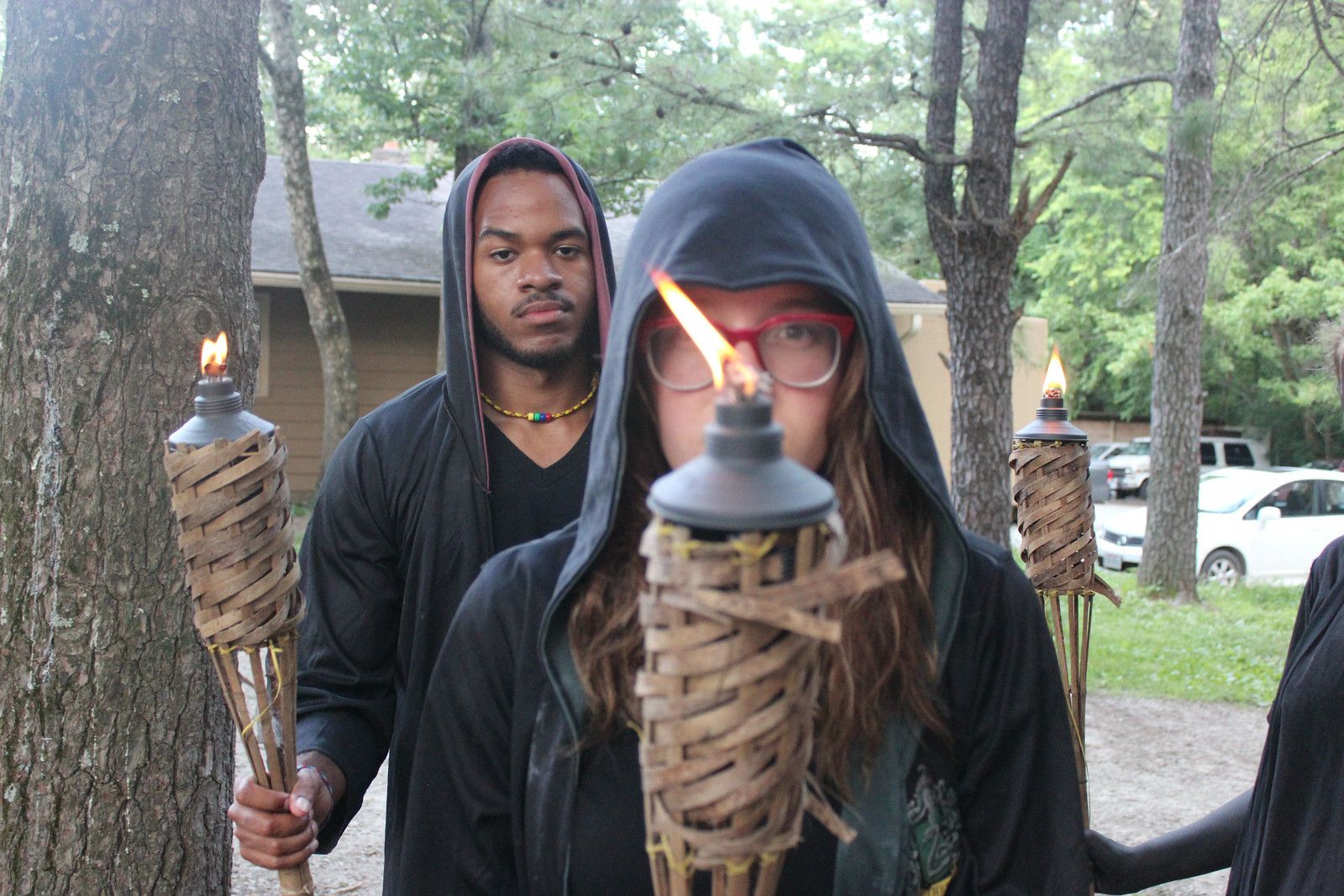 This one's for you, cosplay kids! If you know some who are 9-14 and who have ever dreamed about heading to Hogwart's, check out Harry Potter Week at historic Camp Kern in southwest Ohio. Get immersed in the world of wizardry, including wands, potions, and Quidditch practice, along with traditional camp activities. Not sure that there's actual flying in Quidditch, but we do hear the Whomping Willow is perfectly safe.
Wizards and Warriors Camp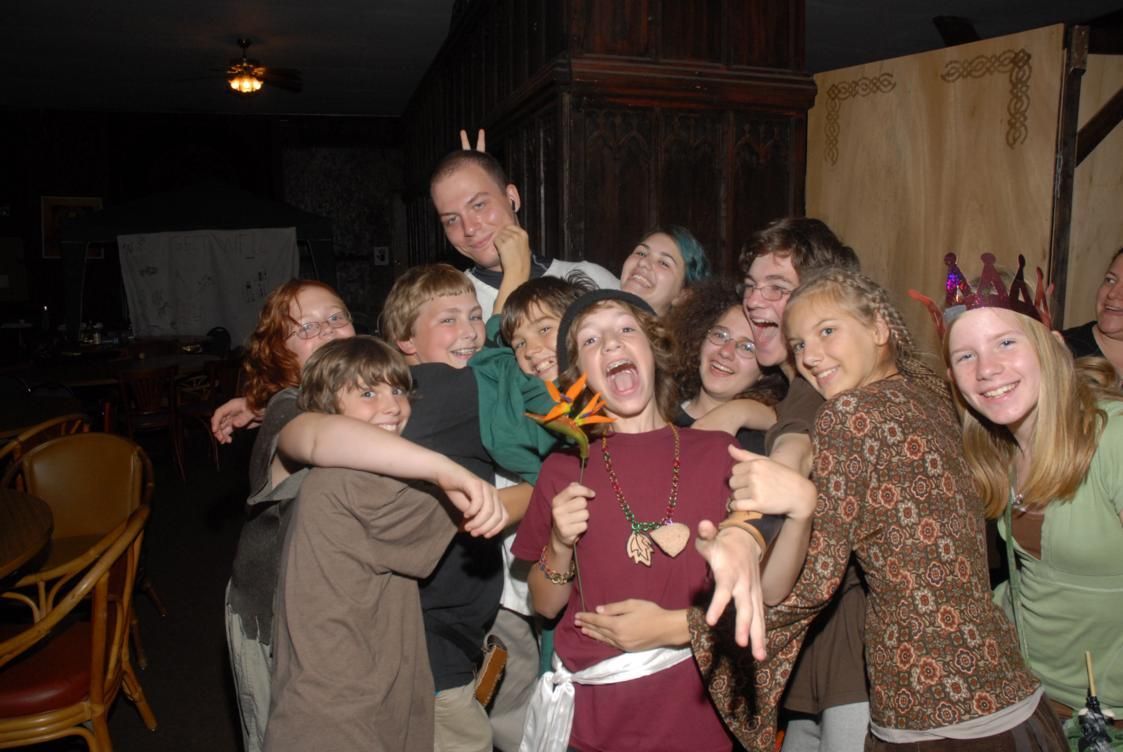 For a more open-ended approach to the fantasy world, Wizards and Warriors Camp in Waltham MA introduces kids age 10+ to live action role playing, character design, and story development in a camp-created realm called Sidleterra. But what's really cool about this program is how it's steeped in scientific principles: Spells that obey Newton's Law, alchemy based on chemical properties and reactions, and armor designed in line with actual materials science. It's science fiction with a medieval twist. So think of it as science camp.
Veterinarian Camp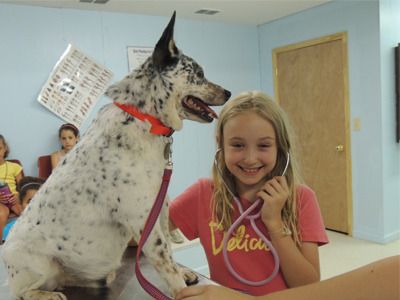 At Cub Creek Science and Animal Camp in central Missouri, kids age 7+ can complete veterinary courses where they'll learn all about animal health, wellness exams, diagnostics and treatment, and even observe  surgery. This camp actually has its own zoo, with more than 300 animals from 100 different species, so it could be an awesome fit for animal-loving kids.
Farm Camp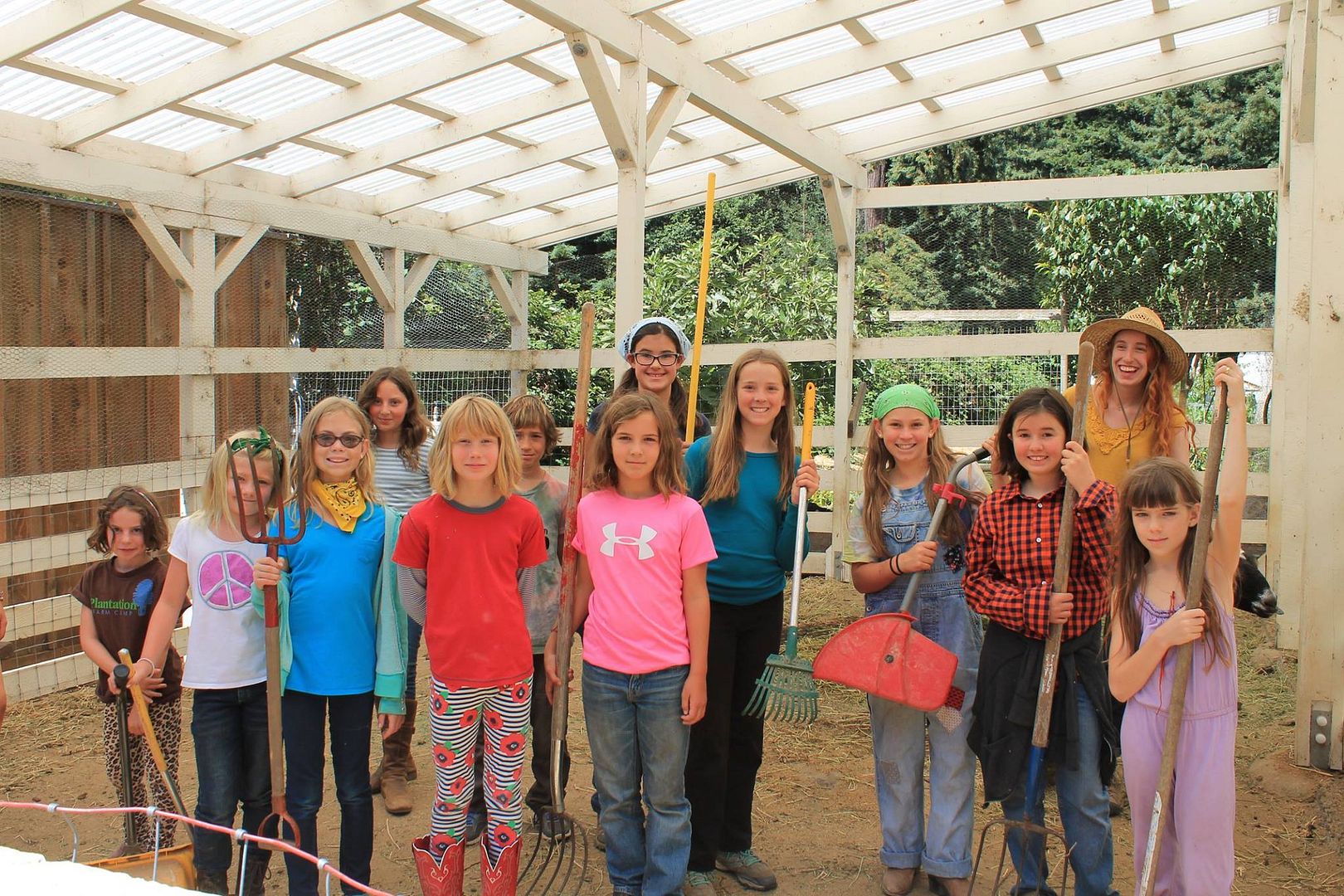 For those of you in smaller counties with 4H clubs, this may not seem so unusual, but for those of us in big cities, it's pretty cool to give our kids an appreciation for what it takes to grow and harvest food. It just takes a session at Plantation Farm Camp in Sonoma County CA, where campers live and work on an operating farm. It's all about learning to care for the animals and crops that make their way to kitchen tables. I love how this camp helps teach ecological and environmental principles, along with traditional camp activities in a gorgeous setting.
Secret Agent Camp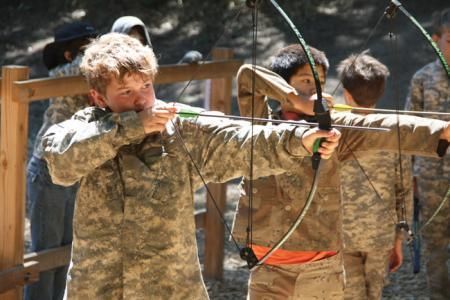 We were blown away by all the different specialty camps available at Pali Adventures in southern CA, but it was the Secret Agent Camp that really made us go, whoa. While campers get to do all sorts of cool stuff like paintball and laser tag, they also learn actual military techniques and stealth tactics. If you've got kids age 8+ who aspire to join the CIA or become a Navy SEAL, this program could be an amazing introduction to the spy world that goes far beyond classic camp archery lessons.
Anime Camp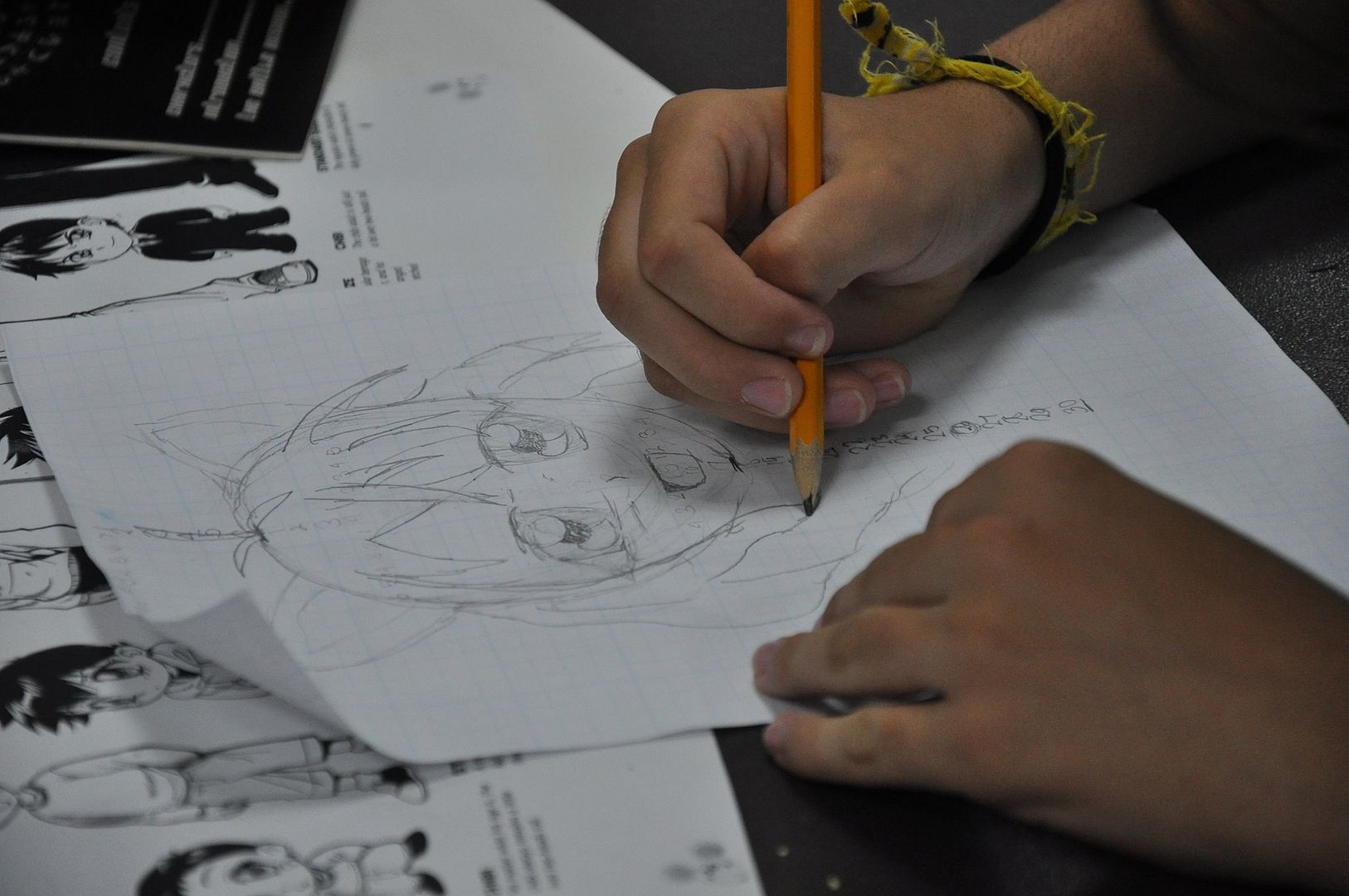 It's surprisingly tough to find Japanese animé and manga camps, which is a bummer considering how many kids we know who are interested in these art forms. But if you live in Philly or you're considering a family vacation, don't miss the summer day camps in beginning and advanced animé at the Michener Art Museum. Kristen's own daughter took both of these courses, and they were really impressed by the instruction and cool projects. We're hoping more art museums and design centers will get on board to offer animé camps and classes because hey, it's an important 21st century art form!
A NYC Camp about…NYC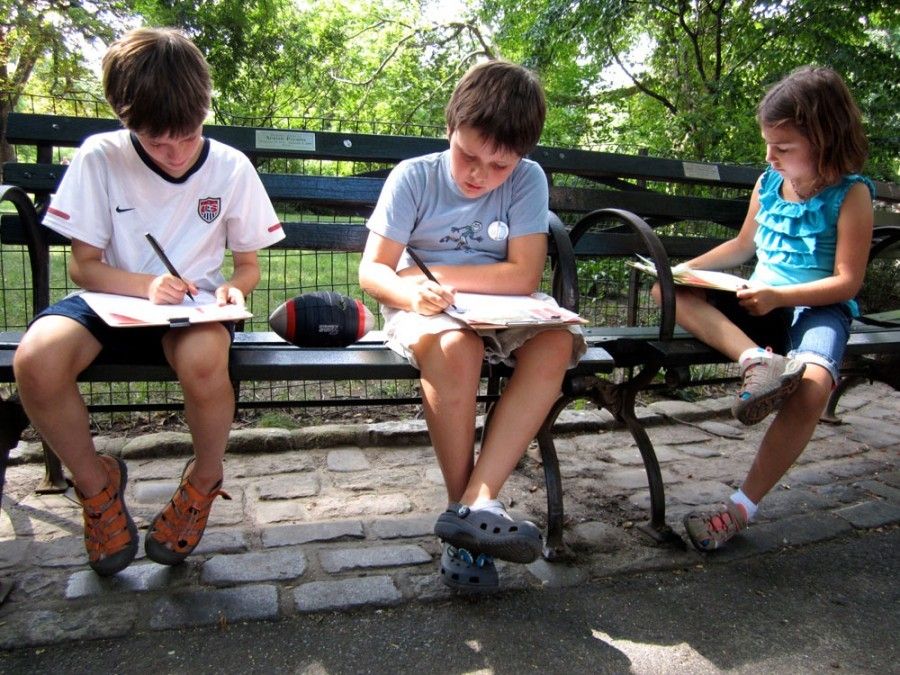 Whether you're an NYC resident or parents who are visiting and want to hook their kids up with a way to get the most out of the trip for a week, NYC Is My Backyard is a really innovative day camp experience. Kids in grades K-8 explore the city's hidden gems with two really wonderful teachers and a group of other children their ages, and then are taught to develop their own travel guides, featuring their own thoughts and pictures of the things they've seen and learned. Liz's own daughters had a blast at this camp for a week, spending a full week enjoying the glories of Central Park, though different sessions feature different parts of the city, from Brooklyn to Wall Street.
Rock N Roll Camp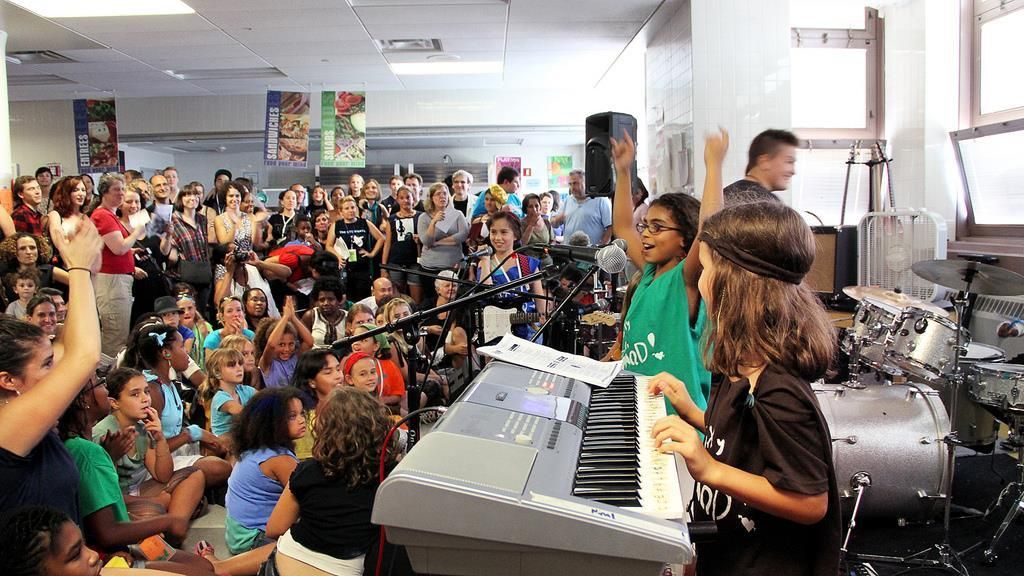 One step beyond band camp, Willie Mae Rock Camp is for girls who really want to rock. This not-for-profit Brooklyn day camp is all about empowering girls, helping those 8 and up form bands, learn to write songs, play instruments, and perform together in an awesome showcase concert at the end of the week. A Camp Jumpstart is also available for younger kids, ages 5-7.
For tweens and teens outside NYC, check out Camp Jam, which is the ultimate rock n roll camp. They offer day and overnight programs for singers and musicians 11+ on college campuses across the country that feature performance training, songwriting, studio recording, open mic nights and music video production. If you have kids who watch The Voice and think, I could do that, this one is definitely worth a look.
Be sure to check camp accreditation details and other important FAQ answers on any camp websites before plunking down your credit card.