We're always happy to discover new online shops that feature some of the small label designers for kids that we love, and now there's another to add to our list: Wynn Ruby. Right away I knew it was going to be a fun selection when I saw they carried Eleventy-five clothing for kids. But there's so much more fun to discover.
Austin mom Katie Hall opened the shop less than two months ago and I'm already seeing the selection growing by the week. It's hard to pare down my favorites, but I'm partial to the Kupukupu Kids baby clothing, organic leggings from Babysprouts & Co that I wish I came in big girl sizes, fun baby hats from Sweedie Hats, and the Lolli and Jo teething jewelry which no doubt will come in handy for a whole lot of our readers.  The cloud pjs from Hello Sunday (at top) are also fabulous, and the humongous  growth chart ruler from White Loft would make a very cool birthday gift.
And of course, there's all those super cute Eleventy-five baby clothes with their trademark arrow motifs. (The new shortlets are killing me!) I'm not as crazy about big baby bows but then, I know that's subjective. Even so, Katie has a really nice eye and I think you'll have fun browsing.
Related: 10 modern growth charts to measure your kids inch by inch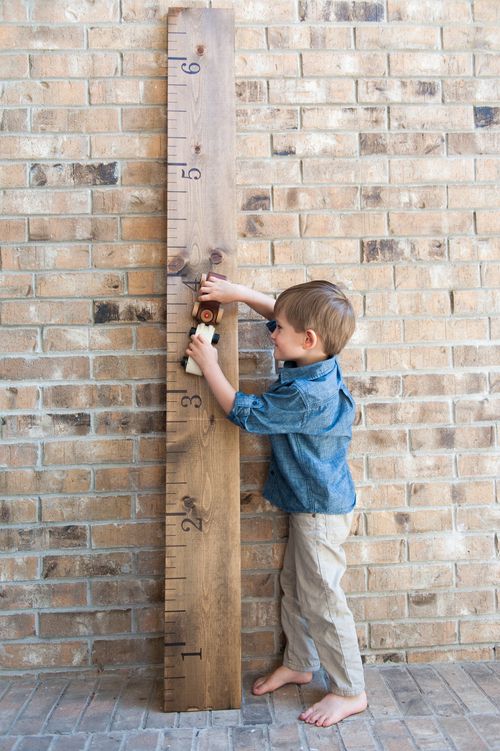 Just click on the brand names on the right column of the shop; they've made everything really navigable and super easy to find. Plus it's just nice to find a one-stop shop for independent designers, all with a thread of social and eco-responsibility.
The one bummer about Wynn Ruby — most of the clothes are made for babies or really young kids. A few of the Eleventy-five tees go up to 5/6T, but Babysprouts tops out at 12mo, and Kupukupu Kids at 18mos. Hey, at least the teething necklaces will get years of use. And I'd imagine that giant growth chart will too. Just a wild guess there.
Find fantastic baby gifts and clothing at Wynn Ruby for your next baby shower or one-year birthday party. And no, no relation to Wynn-Dixie.