Now that my kids are finally all old enough to know better than to rip out the cut-art from a pop-up book as I flip the pages for them, I've been looking around to find some new pop-up books to read to them. And wow, there are some really, really beautiful pop-up books for kids that have been published in the last year, along with some classics I still adore.
These are books that I'm enjoying as much as the kids are, even as they give my children a glimpse into another world, teach them a wider appreciation for art, or are just super fun. One will even teach your kids how to make their own pop-up books, which is so cool.
Hope these help bring reading to life in your home, just in time for summer reading season.
CMP is an Amazon affiliate
Related: 14 smart ways to get your young kids excited about reading this summer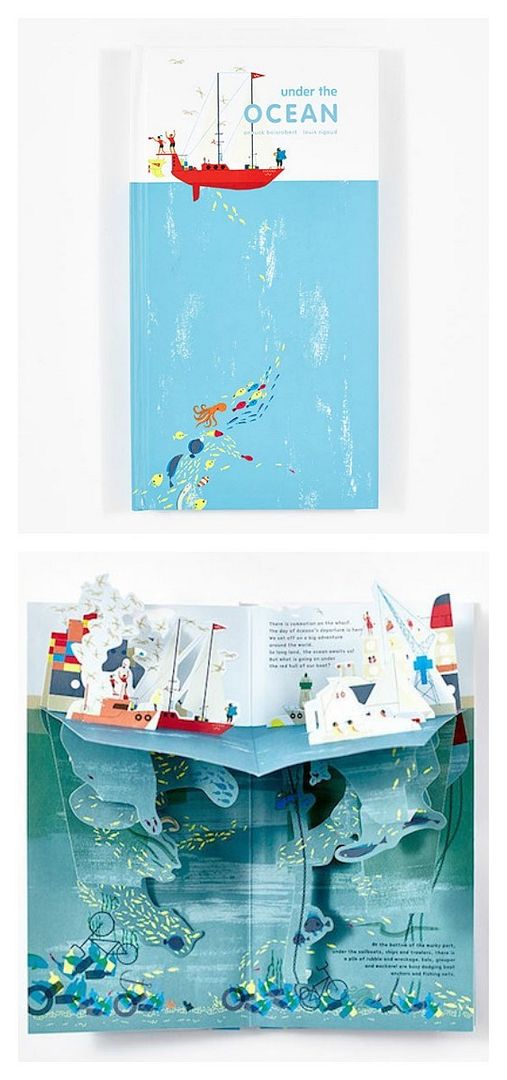 Under the Ocean by Anouck Boisrobert shows just what lies beyond the surface of what we see at first when we look out over the ocean, while In the Forest does the same with the forest, as you might have guessed. Perfect reads for your summertime excursions to the beach, or any hikes in the woods you have planned this year. I love the way they both inspire my kids to think beyond what they see, because there's so much more out there hiding under the surface.
The characters in The Dragon and the Knight by Robert Sabuda literally pop off the page and come at you, as you read their story. This is a really inventive use of pop-up art, and it will have my kids both fascinated and giggling as they read. Plus? No glasses required!
If you're wanting to inspire your child's love of fine art, we highly recommend the fantastic Meet the Artist series. I particularly love Meet the Artist: Henri Matisse by Patricia Geis. You'll learn a little bit about Matisse and his view of the world, and the flaps and pop-up works of art are exciting to kids who are falling in love with paint already.
Also check out her Alexander Calder pop-up book which is the perfect medium for Calder's wonderful, whimsical sculptures and mobiles. And it's so informative, a trip to the Whitney may be in order soon after.
Related: A clever, very simple reward system to keep kids reading this summer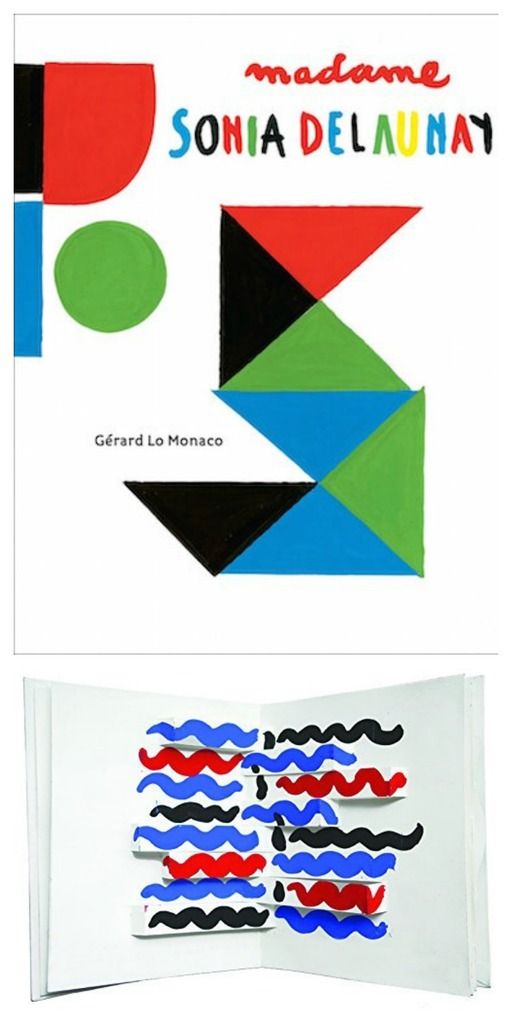 Also for lovers of art, kids will be so taken with the bright colors and unusual pop-outs of Russian Artist Sonia Delunay, in Madame Sonia Delaunay by Gérard lo Monaco. Delaunay isn't exactly a household name, but it's still a wonderful introduction to abstract art, pattern, and color.
Robot lovers, this book is for you. Robots: Watch Out, Water About! by Philippe Ug is the story of a robot caught in the rain — not a good mix, right? Kids get to see how robots work as the creaky hero gets fixed up like new. Any STEM or science fiction loving kid will enjoy flipping through this one.
Philippe Ug's new In the Butterfly Garden shows the progression from caterpillar to butterfly with his signature bright colors and bold shapes. Read it along with The Very Hungry Caterpillar for a mini science lesson for young children that's perfect for this time of year.
ABC3D pop-up book by Marion Bataille is a new kind of alphabet book. No story here. Just big, graphic, pop-up letters on each page. Little kids will love identifying the letter as it pops into place. Older ones will be fascinated by the different ways the paper is cut and shaped to make the letters. (I especially love U.)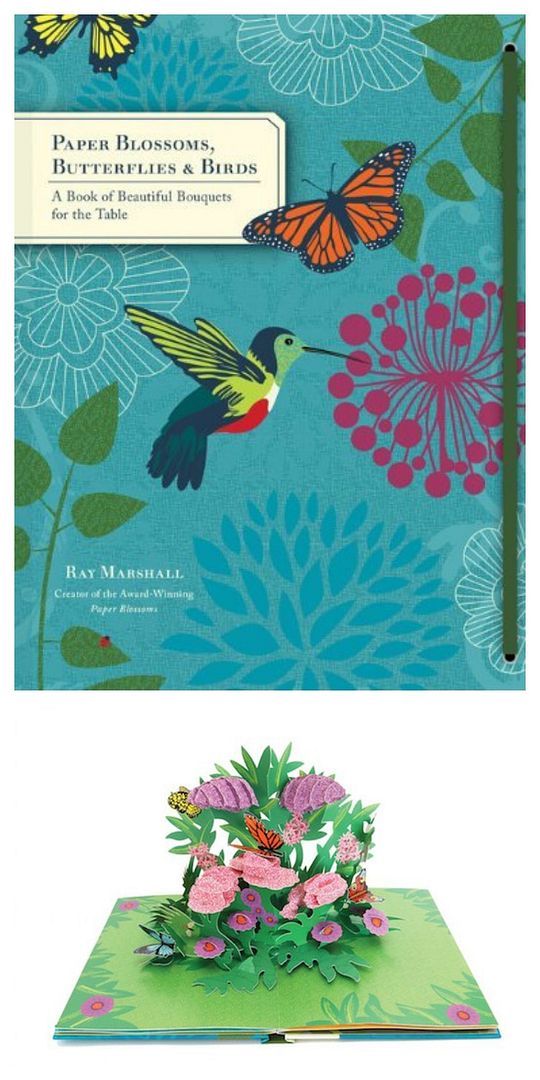 I'm amazed by the beauty in Paper Blossoms, Butterflies, and Birds by Ray Marshall. They promote it as something you'd put on your table in place of a real flower arrangement, but I'm not sure I'd go that far. Instead, I think it would be a really calming book to look at with a child in my lap as they get ready for bedtime. The nature scenes on each page are so detailed; beautiful work here.
With kids as obsessed with My Little Pony as some we knew (ahem), we reluctantly go into the world of licensed TV properties-turned-books to include the brand new My Little Pony: The Castles of Equestria by Matthew Reinhart. The writing is, well, My Little Pony level. But the castle illustrations are actually great, with pop-out ponies kids can play with imaginatively, moving them in and out doors and passageways. If this will make a kid in your life swoon, know it will also keep them busy long enough for you to get dressed and out the door this summer, so that's a win in my book.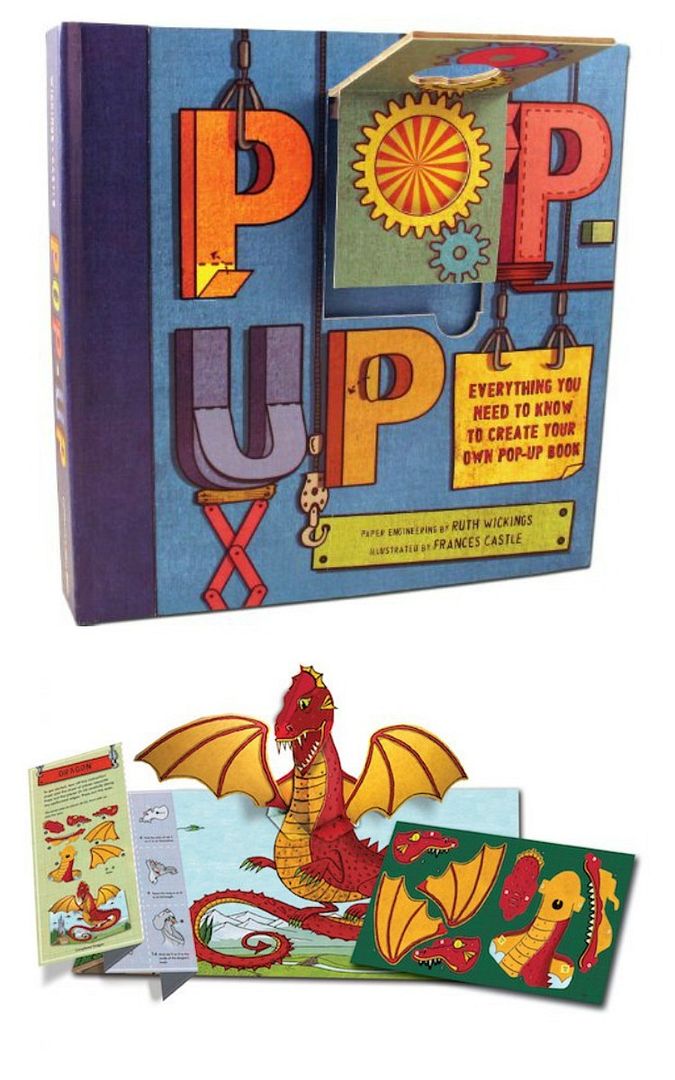 If your kids are obsessed with pop-up books by now, a must on my list is Pop-Up by Ruth Wickings. It's not just a pop-up book; it will actually show them how to create their own pop-up art book. Very, very cool for our art-loving kids. And hey, maybe your child will author the next title that ends up in our next list of must-have pop-up books for kids.
Are you following us on Pinterest? You can find so many more of our favorite books for kids on our board there, too. Happy reading!