I love camping with my kids. Okay, scratch that. I love the idea of camping with my kids. But sleeping on the ground — not so much. So when I stumbled onto Tentsile tents on the web, I kind of geeked out. I cannot wait to try out one of these tents that is strung from trees, just like a hammock-treehouse hybrid, so the whole family can sleep together — without roots and rocks (and snakes) under our sleeping bags.
Also, they look pretty freaking cool.
Related: Handmade kid hammocks that rock. In all senses of the word.
Tentsile tents use tensile strength (get it?) to suspend you in the air while you camp, which means you can set it up in places you could never put a tent, like over a river. Which we do not recommend if you're camping with kids. But uh, maybe that could make for a memorable date night if you're the adventurous, outdoorsy type?
Or it would be a fantastic gift for a returning college student who isn't shy about rugged weekends off campus with friends, or an alternative to building an entire treehouse in the backyard for the kids.
Of course, you don't have to set up these tents up nearly as high as they do in the photos — it looks really amazing, but would terrify me as a mom. Or even not as a mom, just as a person who doesn't like heights. But getting off the ground for a more comfortable night's sleep on a camping trip is really appealing. Plus, I can't stop gawking at all these photos.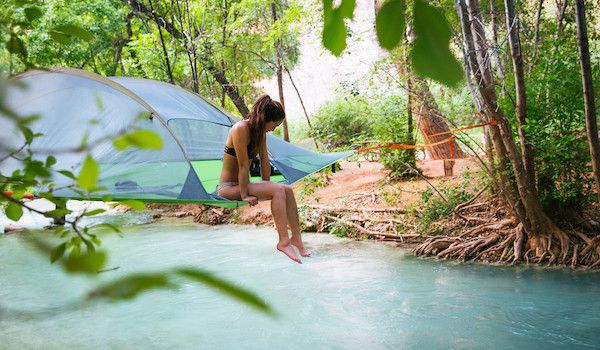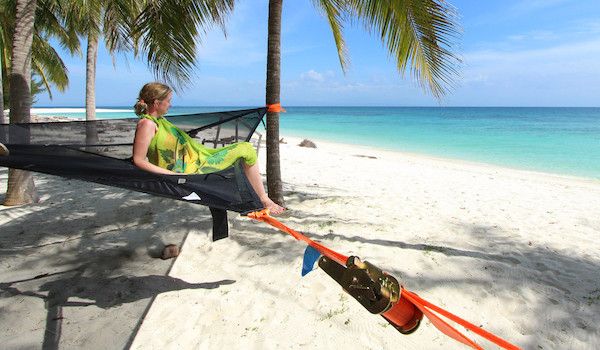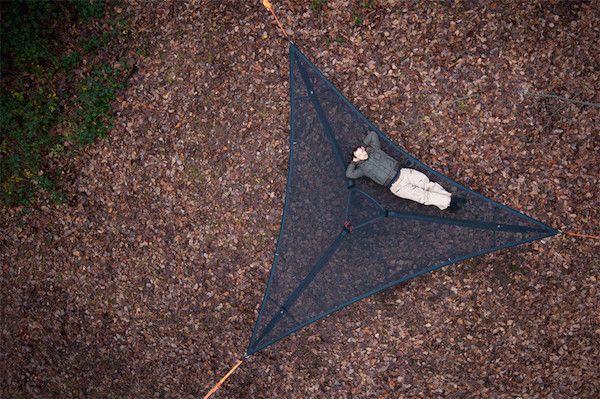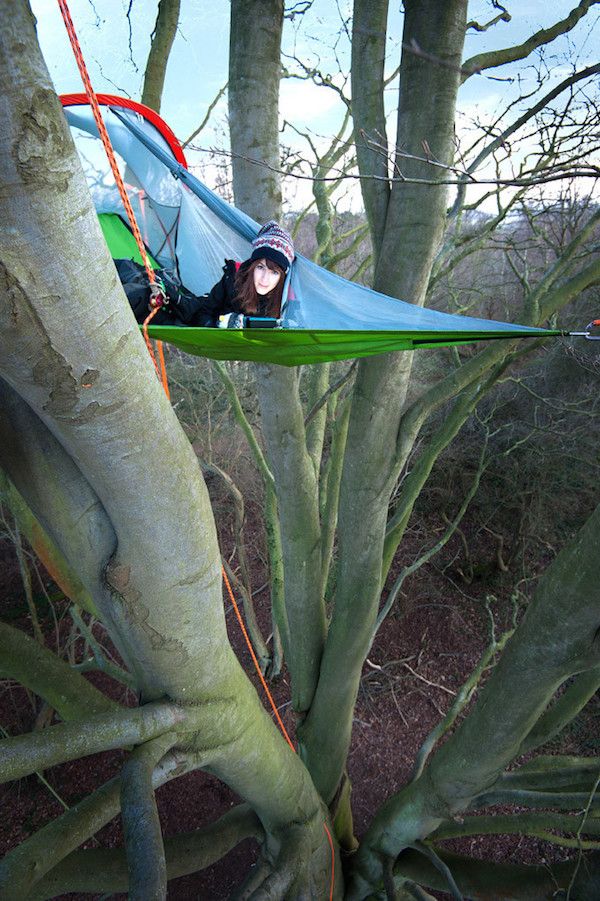 Here's the thing though: these tents are pricey. If you just want something to set up at the beach to keep the sand off your feet, or in the woods so you have a comfy place to sit at your campsite, Tentsile Trillium Hammock is more your speed and definitely more affordable.
You can find all of the Tentsile tents and accessories — even a cup holder — at their website. They'll plant 3 trees for every tent you buy. Because they love trees, which is kind of obvious.