We blink and we've gone from back to school shopping for preschool backpacks to those annoying extra-long twin sheets for dorm room beds or small appliances for college dorm rooms. But on the upside, now we've got a ton of ideas that will help make dorm room feel more like home.
Or maybe even better…in some ways.
So we've done some virtual shopping for you and put together some of our favorite affordable small appliances for dorm rooms or apartment that make them a cool, comfortable place to live.
A mini fridge: Because the cafeteria isn't open 24 hours a day
Splurging for a super-quiet mini-fridge in your kids' dorm room might be smarter than you think. Giving them space to store a gallon of milk or some fresh fruit to make sure they don't miss breakfast before class can be a game changer. And one this size can double as a table-top for extra storage too. Just store that drink dispenser with sparkling water instead of beer, haha.
A coffee maker: For those 8:00 am classes
This single-serve coffee maker has the tiniest footprint, making it perfect for dorm rooms. We love that this one works with K-cup pods or regular coffee grounds…which are a lot more affordable and environmentally friendly. Just note that the mug isn't included, so you'll need to add an insulated cup to your cart too.
A microwave: Because how else will they heat up the ramen? 
Insignia Compact Microwave($49.99, on sale)
Yes, a microwave is definitely an essential! Speaking from experience, it's kind of nice not to have to hit the cafeteria for a hot bowl of oatmeal or forage for ramen in the middle of the night. The compact size of this microwave is perfect for a small dorm room, and hey, it matches the fridge. Get both!
A television: Because PBS and The History Channel are totally educational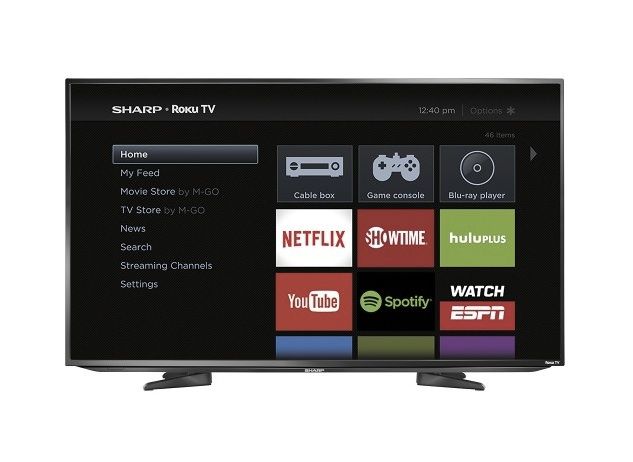 Sharp HDTV Roku TV ($379.99, on sale)
We're huge Roku fans, so it's no surprise that we're picking this really affordable Sharp HDTV Roku TV that has the streaming service built right in. No need to deal with cable; just add an internet connection for instant access to movies and shows through Netflix, Hulu, Amazon and more. Just think of all the educational documentaries they'll be watching.
A blender: You know, for smoothies. Of course.
Hamilton Beach single-serve blender ($19.99)
Now certainly we have no idea at all why a college student would need a blender besides making healthy breakfast smoothies. But we own this very model and it's a great buy for a solid, small blender.
A vaccum: Hopefully seeing it will inspire them to use it 
Eureka bagless stick vacuum ($19.99)
This vaccum doesn't take up much space, and you can't beat the price. Hey, owning one may be the first step in learning how to use one.
An electric toothbrush: Hopefully seeing it will inspire them to use it (ha) 
OralB Professional Deep Sweep Electric Toothbrush($44.99)
Even though by now they should be expert brushers by now, we think this gift may ensure that they're getting a little extra help in the tooth care department at a time they're busier than they've ever been before. Plus, you can ship them replacement heads every so month or so, if you want to be all helicopter-y like that. We mean…helpful. You can be helpful.
An alarm system: Because you want them to actually make those 8AM classes
Philips Wake-up Light ($89.99)
Here's a kinder, gentler way to help guarantee they make it up in time for those early classes, and hey, it might just improve their energy level overall. More energy, more learning, right?  Plus if you start thinking about the hourly cost of missing even one college class — this one purchase could actually save you thousands.
A room fan: For good roommate relations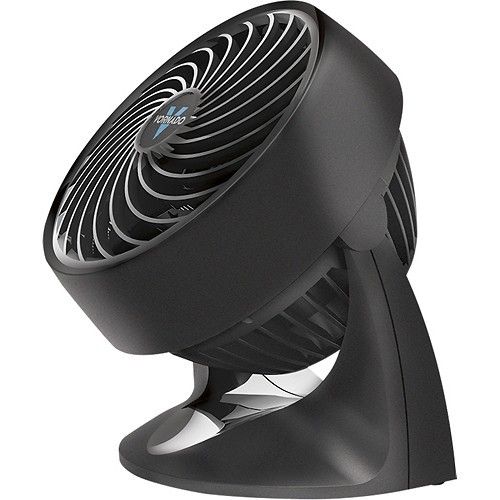 Vornado Compact Air Circulator Fan ($29.99)
If your college student is heading off to school, there may or may not be air conditioning. Probably not. Plus, two to three people in a small room = stuffy, making a small room fan is an absolute must. We absolutely love Vornado fans which are super small but super powerful, easily cooling — or at least airing out– the entire room making studying and sleeping a breeze. Yes, we went there.
Thanks to our sponsor Best Buy, for offering tons of cool tech and small appliances for college kids that we kind of want for ourselves too. And giving lots of them away free! Follow them on Twitter, Facebook, Instagram, and Pinterest and follow hashtag #BESTCOLLEGE
EXTRA COOL: WIN IT:  We're giving away one $250 Best Buy gift card to one lucky CMP reader – whoo! Just leave a comment letting us know which one small appliance from Best Buy you wish you had in college, or that you'd like to buy for your own kid. Leave it along with a link to that item and you'll be entered! Enter by Friday, August 14 at midnight PT to be qualified, one entry per person, US only please 18+. One winner will be selected at random. See our general contest rules here.
BONUS: You have a second chance to win another $250 Best Buy gift card on the Cool Mom Tech college tech shopping guide, too.
Also, encourage your college-aged child to enter to win one of six Grand Prize packages from Best Buy, featuring approximately $2,500 worth of the latest and greatest back-to-school products in the #BESTCOLLEGE Challenge Contest. A fully teched-out room seems totally worth it to us
Congratulations Lorna B, winner of the $250 Best Buy gift card!