A new baby may be small, but they all have some magical ability to fill an entire home with all of their things. So we're always looking for those gifts and gear essentials that both baby and you will love looking at, like baby play gyms.
I love all three of these wooden play gyms that I found from makers on Etsy; they're all such beautiful alternatives to those big plastic contraptions that can be eyesores in the middle of your living room. But while these are all simple and modern in terms of shape and design, there's still plenty of accessories and other options to keep baby entertained when you need a few hands-free moments in your day. Because as we've learned, it doesn't always have to be high-tech to keep your baby entertained and learning.
Related: 12 of the coolest baby gifts, gadgets: Editors' Picks of the Year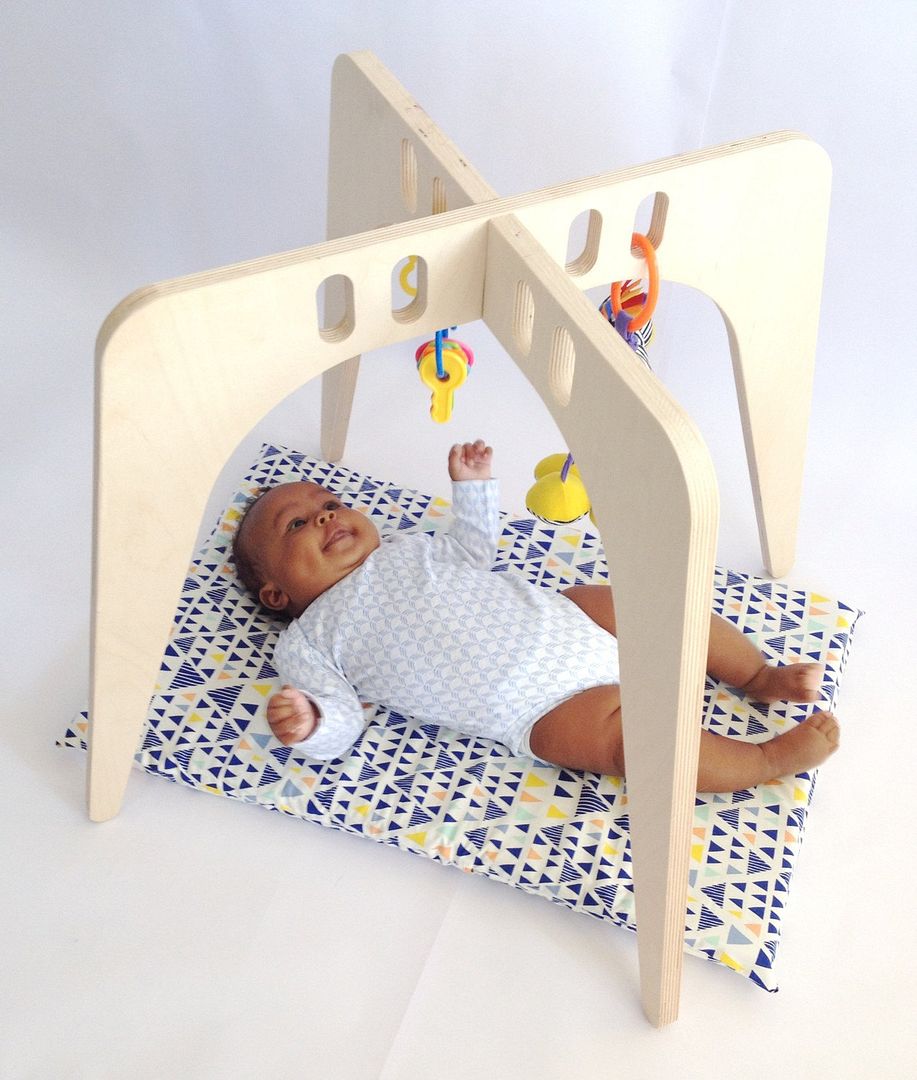 The lovely wooden baby play gym from Nin and June (above and at top) can be easily taken apart and stored in a closet or behind a couch when not in use. But I think it's so pretty, we would never put it away. Instead of being jammed full of toys and noisemakers and battery-sucking lights, it has eight different spots from which you can hang your baby's favorite playthings. Pair it with one of their soft and squishy faux fur and memory foam playmats, or just lay your baby on top of a favorite blanket you already own.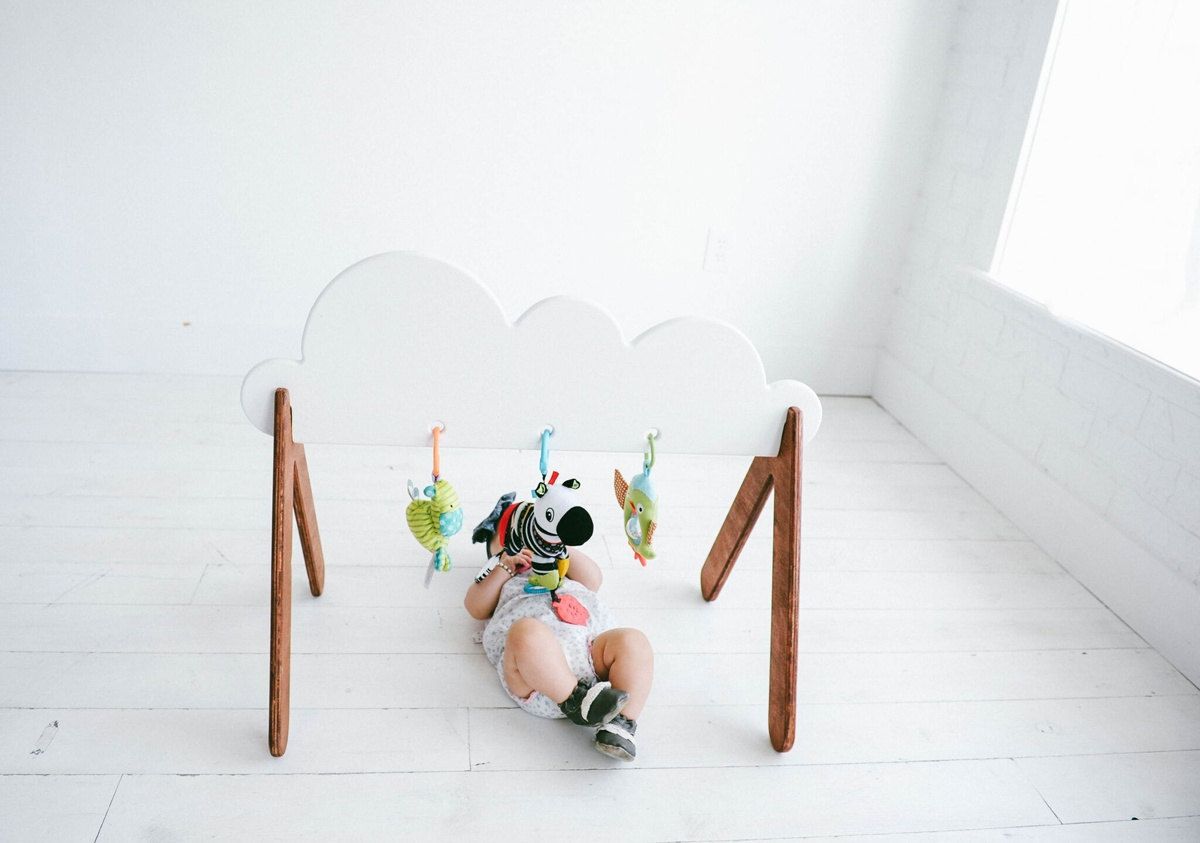 Modern yet sweet, White Oak Woodworks cloud baby play gym also allows you to hang your baby's favorite toys from the holes at the bottom of the cloud. The contrast of the beautiful American Walnut legs look so nice as is, or you can convo the artists who can coordinate colors to match your nursery or living room decor. I really like that this is an easy baby play gym to move from room to room so that she can stay entertained no matter where you need to keep an eye on her.
Small Life Studio's customizable wooden baby play gym gives parents loads of color combinations to consider for the legs and ball toppers, as well as the ribbon toy. And, unlike the two options above, this baby play gym comes with basic, developmentally appropriate hanging toys, making it a great new baby gift too. Made from natural hardwood and sealed in a safe beeswax, those hanging toys are designed to encourage reaching and grasping, as well as kicking and swatting. And it just looks so sweet whether or not there's kicking and swatting happening.