Shopping for baby gifts might just be among our favorite kind of shopping to do, and we've featured no shortage of amazing baby gift ideas on our site this year. (If we do say so ourselves). After much consideration, deliberation, and debate, we've narrowed it down to the very coolest, all of which we would have loved to receive ourselves when our little ones were born. Here, our picks for 12 of the best new baby gifts of 2014. That will be just as cool to give to some lucky parents in 2015.
This is post is part of of our annual series of Editors Picks of the Year. No pay-for-play, no contests to enter, no voting. Just the things we've loved in 2014 that we think deserve an extra nod for coolness.
We hailed the Baby Brezza as the Keurig of formula makers, allowing parents to simply press a button to get a perfectly-warmed formula bottle and more. Talk about a lifesaver for a whole lot of parents. These gorgeous limited edition colors really caught our eye, even if you have to be super lucky to score one now.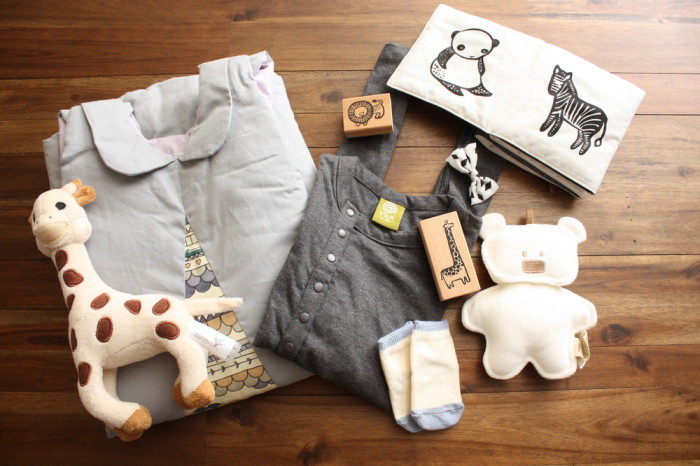 A Little Bundle is probably one of the nicest baby gift subscription boxes we've seen. So thoughtfully curated and something that the expectant parents will really look forward to receiving each month, even the super picky ones (you know who you are).
Baby bibs have come a long way and thank goodness for that. The Luna on the Moon glitter bibs are so fun and festive that you might even forget they're catching your baby's drool and food. What a fun, affordable little gift that has nothing to do with the serious gear on the registry.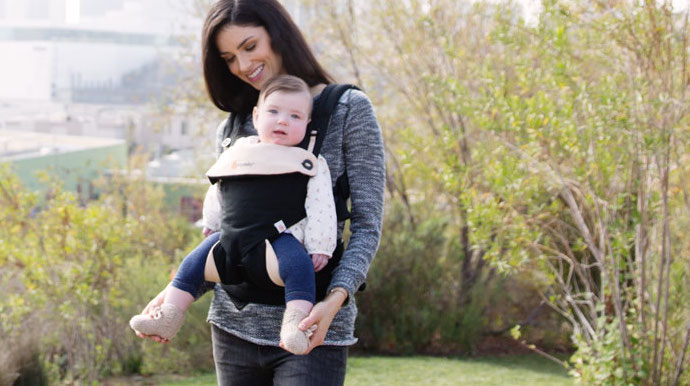 We wouldn't have thought it possible, but our love for Ergo grew even deeper this year with the addition of their new Ergo 360 baby carrier. It allows babies (and parents) to enjoy four comfortable positions, making it a very generous and practical gift for any new parent.
Related: The coolest kids' clothes and accessories of 2014
We've been long time fans of aden + anais muslin swaddlers which are pretty much the go-to blanket for parents everywhere. Including us. This year, they teamed up in quite a few partnerships but our heart is with their (PRODUCT) RED collaboration to help support HIV efforts around the world, saving the lives of so many moms and babies.  What a wonderful way to support such an important cause.
Another super cool option as far as a baby subscription box goes, are the hip new Oh baby! personalized gift boxes from Pinhole Press. It includes a stylish little layette set, a gift card towards custom photo gifts, and the best part of all: 12 ounces of hand-roasted gourmet coffee. Perfection.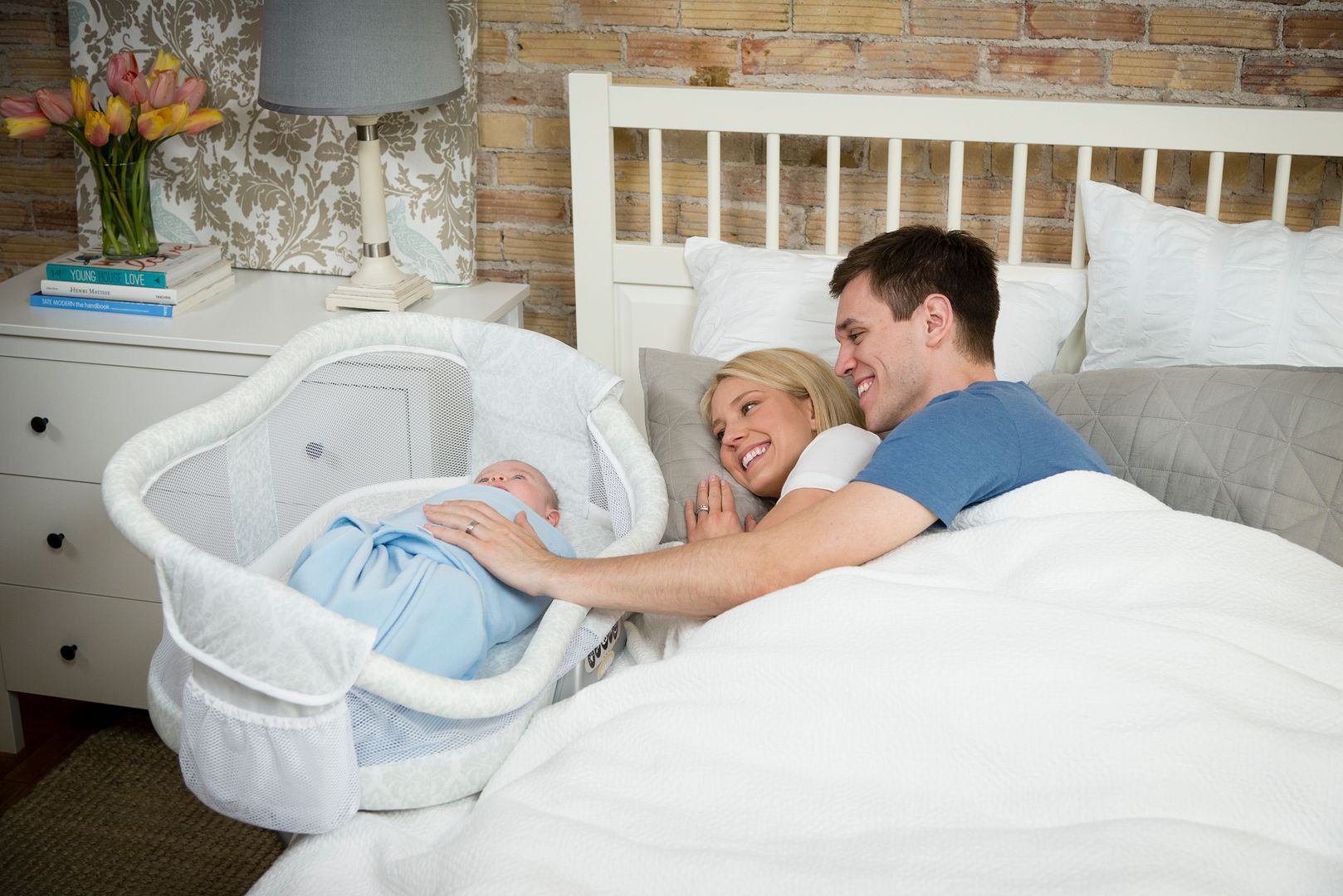 It's amazing how bassinets have gone from an optional piece of baby gear to an essential, mostly thanks to folks like Halo. Their Halo Swivel Sleeper bassinet is so well-designed, it reinvents the bedside sleeper. In fact, a lot of parents can't even imagine living without one. Even if they don't look nearly as well-rested as the models in this photo.
We're suckers for baby mobiles that are more like pieces of art than tinny music players that eat batteries by the fistful. And art is just how we describe the handmade cloud mobiles by jahje ives, that transition beautifully from nurseries to big kid room. Trust us, you won't miss the mechanical version of Twinkle Twinkle. 
If you're going to give (or get) a stuffed animal–we understand, they're hard to resist–we found one this year that's extra special. The Bunnies By the Bay Red Thread stuffed animal collection features some of the cutest stuffed animals we've seen, all of which give back to phenomenal charities that help transform the lives of orphans all over the world.
Related: How to make a baby gift set even more special
We just loved these handmade baby blankets from Designed by Artists which are full of sweet inspiration (hold the cheese). Each one is created by a talented Houston artist, along with some beautifully modern handmade quilts. Everything from the construction to the lovely packaging make these a perfect baby gift.
If there was ever a stroller that made us smile, it has to be the Taga bike stroller, which is designed specifically for you to pedal your baby around town. What a seriously generous baby gift! Of course we're not sure what new parents will appreciate more: The convenience of getting around so easily, or the extra calorie burn just when you need it most.
For more of our favorite baby gifts make sure to check our archives. And don't miss all our other Editors' Best of 2014 picks.