Thanks to a lovely iTunes review who told us she'd have us as guests at her famous person dinner, on this week's episode of SPAWNED with Kristen and Liz, we were inspired to chat about who we'd have at our own! Bradley Cooper, Hillary Clinton… you'll just have to listen to see who we'd love to have sitting across from us, or next to us super, super close. Ha.
Then, Liz shares her super helpful tips and tricks for getting kids started on email. Wow, so many things to think about and a great discussion whether you've got email-age kids or not. Plus, our cool picks of the week.
Listen here right now (Do it!) or make sure you're subscribed on iTunes or Stitcher so you never miss an episode (Hey, iPhone users, you've got your very own podcast app!).
Links from SPAWNED Episode 19
– Here's a link to our Spawned iTunes subscribe page where you can see Mama in Montana's lovely review that sparked our whole conversation about who we'd have at our famous person dinner party.
– 11 essential things to teach your kids before they get their first email account. Part two coming soon!
Liz's Cool Pick of the Week: Delilah cosmetics, plus a special discount code if you want to try them for yourself.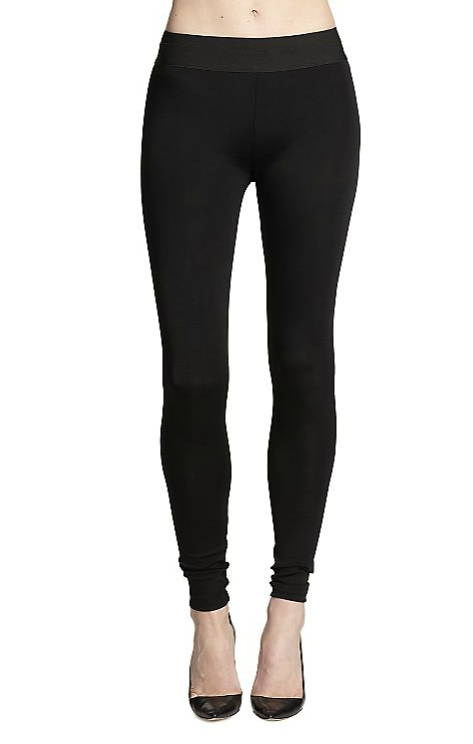 Kristen's Cool Pick of the Week: BCBG Mason black stretch leggings, with Kristen modeling them. Haha, just kidding.
*****
Thanks for tuning in! If you have any ideas for shows or questions, feel free to email us at spawned@coolmompicks.com (we write back, promise) or tweet us @coolmompicks with hashtag #SpawnedShow.
And hey have you left us a review or rating yet? If you like our show, we'd be so grateful, plus we like to mention our favorites at the start of our show. You guys are getting so clever! Maybe you'll get a shout out next week?
(Reply all is scary card via SadShop on Etsy)