If your kids love mani pedis as much as mine do, but you're not a fan of the chemical-packed polishes in a lot of salons, I've put together 7 non-toxic nail polishes for kids from some of our favorite safer brands, all in adorable shades of pink — seeing as how Rose Quartz is one of Pantone's two trendy colors of the year. (Not that our kids are following such trends, but hey, why not.)
With the promise of spring just around the corner, it's the perfect excuse to host a fun spa day at home, save a few bucks, and get those tiny toes pastel-ed up!
CMP is an rstyle affiliate 
Related: Safe, natural makeup for girls. Yay for more choices!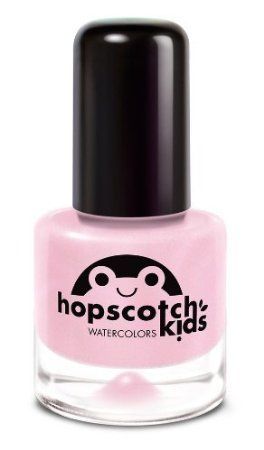 Hopscotch Kids is a long-time favorite of Cool Mom Picks, for their collection of natural, water-based nail polishes that skips the heavy metals and the strong smells. Their Teddy Bear non-toxic nail polish caught my eye for spring, and apparently the eyes of many other buyers' as this shade is currently out of stock in lots of places. Check back with Amazon soon, or take a look at the pale pink Little Bo Peep polish available at Lucky Vitamin.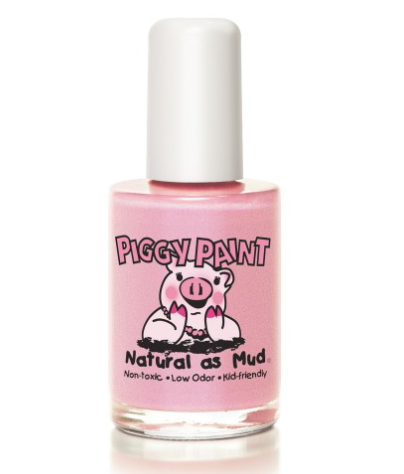 USA-made Piggy Paint makes a popular non-toxic, eco-friendly, vegan, water-based (phew, is that everything?) nail polish line that includes fabulously fun colors like neon yellow and mint green. For spring though, I love their sheer, slightly sparkly Sweetpea non-toxic pink nail polish for tiny toes on dress-up days.
We have talked about the Luna Star natural makeup line as one of our favorite options for tween and teen beauty. Another favorite is their Luna Star Pinki Naturali non-toxic nail polish (also shown at top) for kids that includes a collection of water-based and odor-free polishes. The mineral nail polish also includes peel-off technology. And I just adore their super cute star packaging — perfect for gifting. For spring, the pale pink Sacramento nail polish (available from our friends at Magic Beans) is lovely.
Suncoat products offers a nice selection of natural beauty products, including their Suncoat Girl line of water-based nail polishes for kids. Their peel-off polishes are VOC-free and odorless and include the on-trend Ballerina Beauty pink polish. Drugstore.com has it at a great price right now, too!
Related: 6 favorite non-toxic shampoos for babies and kids in every price range.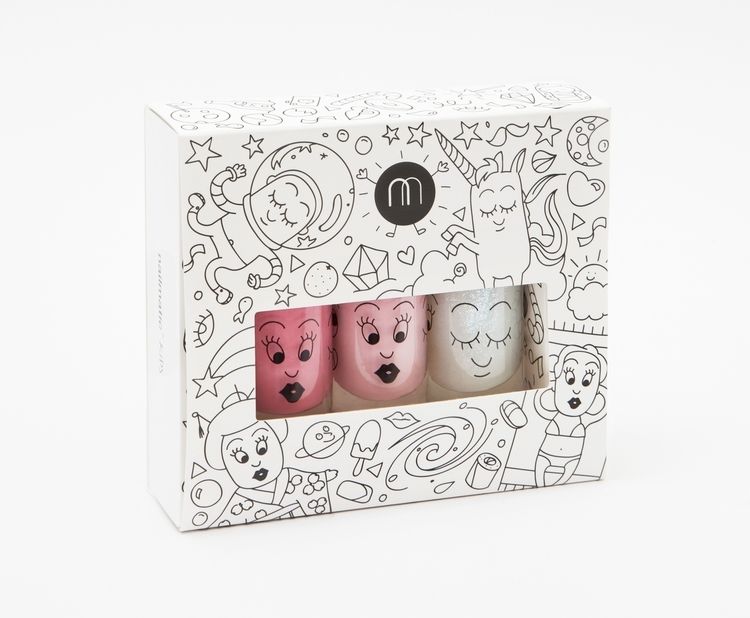 Tiny Frenchy is a great site for specialty gifts for babies and kids, including the Nailmatic kids non-toxic nail polish kit that skips the phthalates, formaldehyde, toulene, and even fragrance. The trio includes a bright pink, a soft pink, and sparkly white which all remove easily with soap and water.  And I also love the fun, gift-ready packaging that my kids would probably want to paint, too. But hopefully not with the polish.
Finally, if you're not familiar with ella+mila non-toxic nail polish, it's definitely worth a look. Inspired by a passion for eco-friendly solutions for the twin daughters of the brand's founder, it's even got a PETA certification for its vegan formula and cruelty-free practices. The huge range of colors is gorgeous, but for spring I'm eyeing the Stuck On You shade of pink non-toxic nail polish which might even match perfectly with my kids' Easter baskets.