There's nothing quite like bright bursts of color dotting the landscape to wake me up and out of winter's hibernation. And you can bring all the colors of spring into your home with these 15 pretty flower crafts you can make with the kids,even if the real ones aren't blooming in your neck of the woods just yet.
From easy fingerprint projects to more advanced crafting like weaving and stamp making, we've found some amazing DIY crafts that are getting us all excited about the warmer weather and good things to come.
And don't miss our newly updated post with 11 more fun, easy flower craft ideas for kids. It's an abundance of crafting riches!
Top: Rainbow Paper Dahlias | Craftaholics Anonymous
Related: 11 creative painting projects for kids. Get out the brushes! Or…bubble wrap?
I love easy crafts I can set up for my little kids to make on their own, and these simple DIY tissue paper flowers with instructions at Mess for Less are perfect. Glue stick, crumpled tissue paper and her free, printable flower page are all you need.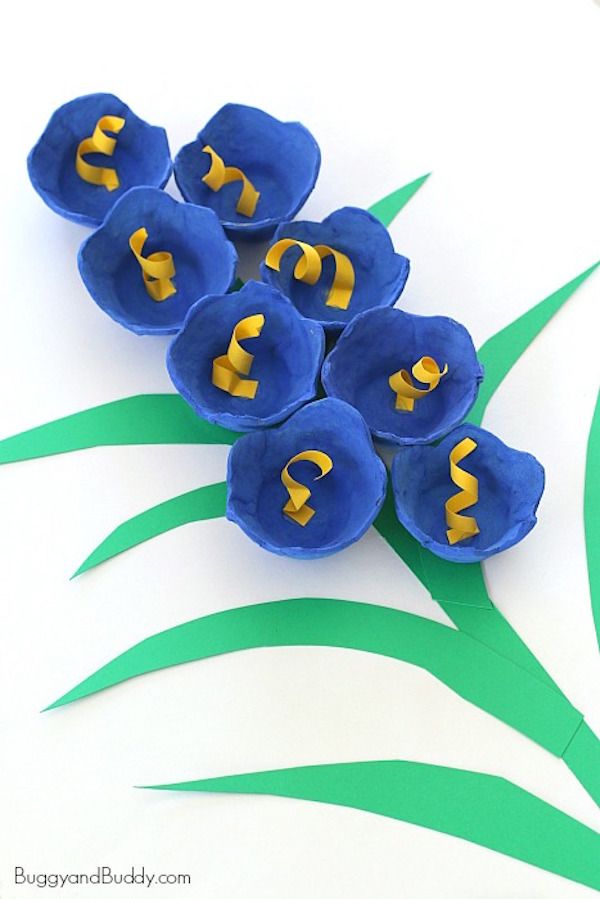 My grandmother grew up in Texas and always talked about the bluebells in spring. Since we don't get them where I live, I'll be saving our old egg cartons — the cardboard kind — to make this gorgeous bluebell egg carton craft at Buggy and Buddy instead. What a clever idea!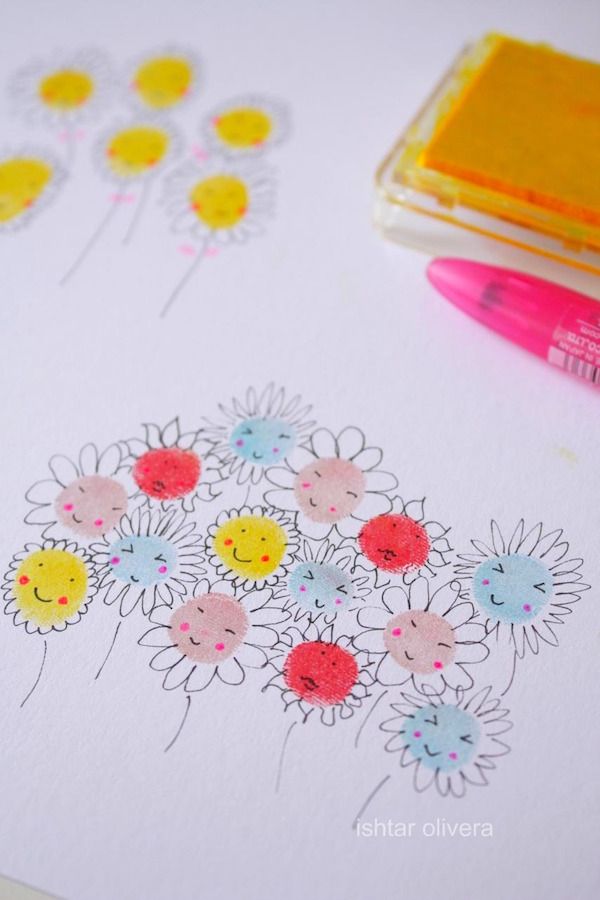 Fingerprint crafts have a tendency to end up, well, more cute than collectible. But this awesome field of fingerprint flowers at Ishtar Olivera shows that you can make them stylish enough to frame with just a little bit of added detail. Hey, maybe your tweens aren't too old for fingerprint crafts after all.
Related: 11 more fun, easy flower craft ideas for kids
If you think fingerprint art is just for paper, check out this beautiful keepsake DIY dandelion fingerprint canvas at Mom It Forward which is easy, pretty, and definitely not disposable.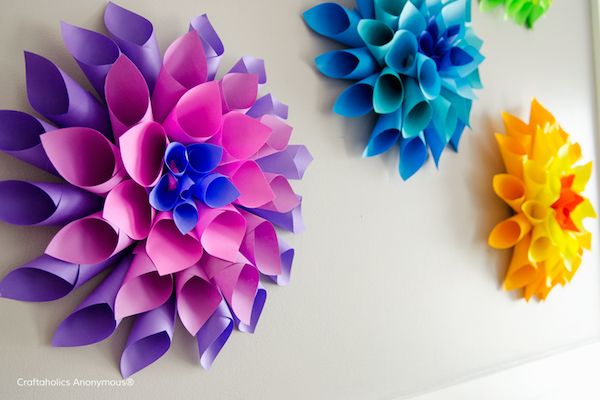 We're blown away by these stunning rainbow paper dahlias (also at top) at Craftaholics Anonymous. Hang them from the ceiling or mount a half-dozen on the wall. Who needs expensive artwork when you can a cool flower craft like this?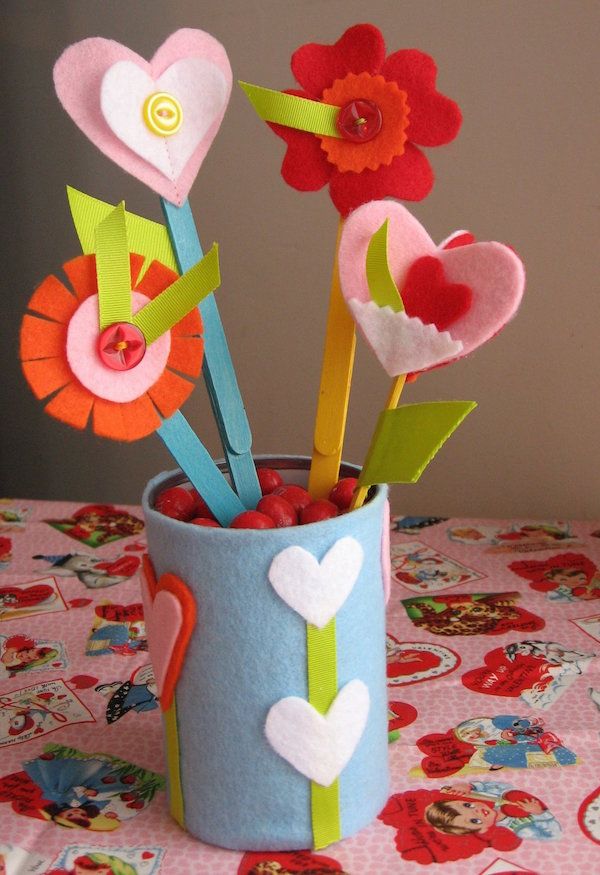 This pretty felt flower bouquet craft from My Plum Pudding is a great project for your older kids. Create your own bouquet, or glue the flowers to heavy card stock to make a one-of-a-kind bookmark. Or add them to a headband for a bright punch of color to go with your kids' spring outfits.
Related: How to create an organized craft space for kids: 7 tips from an expert. 
I want my kids to make a whole garden of these pretty purple hyacinth paintings at I Heart Crafty Things. No special supplies needed here — just an old water bottle and paint. Don't you love crafts that don't require you to have an entire supply room stocked at home?
Poppies are my one of my favorite flowers, but so hard to find at the florist. Instead, I'm thinking a bouquet of these pretty poppies made from cupcake liners at Pint Sized Treasures would really brighten up my kitchen. Go ahead and have the kids make extras to give to their grandmothers or their teachers for a nice "thinking of you" gift.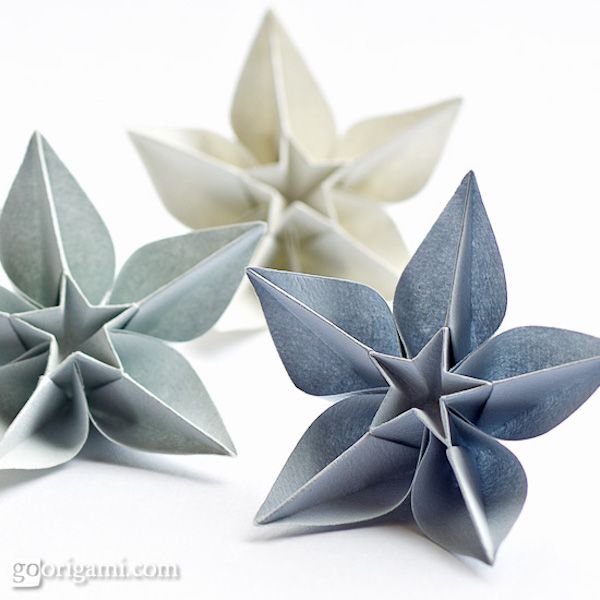 I'm pretty sure there's no way I could make this amazing Carambola flower origami that I found at Go Origami, but a crafty teen with a lot of patience probably could. And once they figure it out, they will be able to wow all their friends — and us. Because, whoa, these are very cool.
We found another great use for those empty water bottles: making bottle-print flowers at Crafty Morning. Load up a paper plate with bright, springtime colors and let your kids go to town. Might look messy, but the project will make your kids so happy.
This paper plate flowers tutorial at Pink Stripey Socks is a little more complicated, so it's probably better suited for tweens and teens — or get ready to offer a lot of help to your younger kids. But boy, are they stunning. I might even go big and hot glue a bunch of these to a cardboard circle for a vibrant wreath I can hang inside to brighten a wall in the kitchen or the playroom.
Speaking of wreaths, the colorful DIY egg carton wreath at Homemade Serenity (from our post on easy Easter crafts using household objects and supplies) isn't the type of project you can tackle in a half-hour at the kitchen table — unless you have a whole lot of kids helping you. But even if you don't invite all your kid's friends to this crafting party, we still think it's worth the time it would take to paint every single cardboard petal. This one is so pretty. And could last for years.
Related: 12 fun, easy nature crafts for preschoolers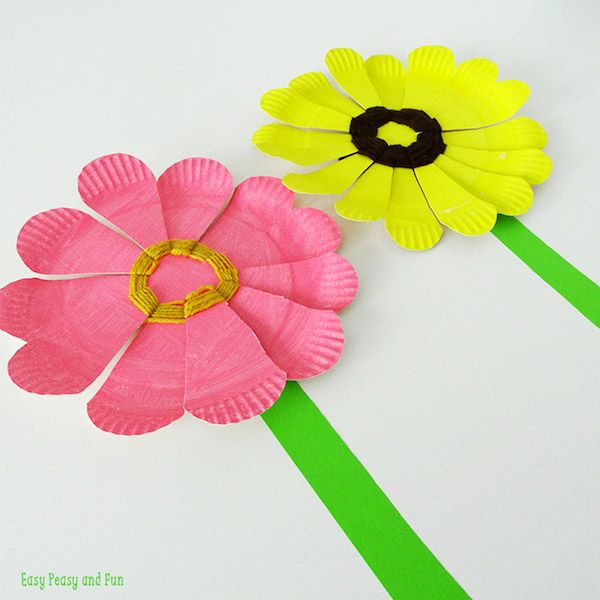 My daughter has just gotten hooked on weaving, so I'm going to let her practice some of the basics with this woven paper plate flower craft for kids at Easy Peasy and Fun. It requires a little more dexterity than your preschoolers probably have, but older kids can experiment with color and texture while they work these out.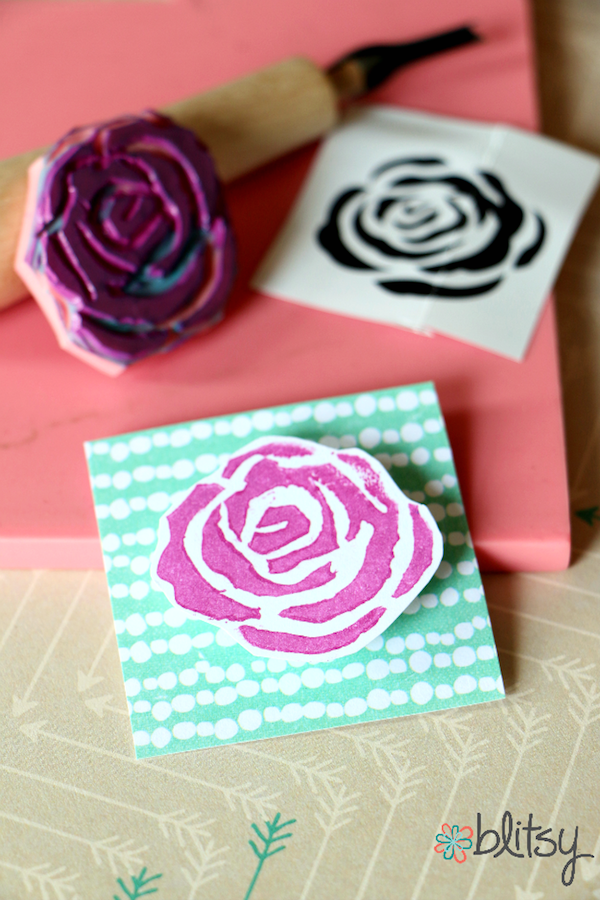 You'll need a couple of specific tools to create your own flower stamp, but this DIY tutorial at Blitsy Crafts gives you clear step-by-step instructions to find out how to do it using your own drawing, or one you've found online.
If making your own stamps sounds way too complicated, buy these awesome handmade tulip stamps from Etsy shop Talk to the Sun and let your kids go crazy with the stamp pads. Unfortunately they ship internationally but wow, aren't they lovely?