Spring has sprung…well, almost. Which means that yards everywhere will soon be filled with beautiful buds and fabulous flowers. And until we thaw out from winter, we can find other ways to bring the beauty of spring into our lives, like with these fun and easy flower crafts for kids.
These 11 bright and colorful DIYs are the perfect way to plant the seed of an idea for getting crafty, even if your child is more into Minecraft than magnolias.
At top: String Art Flower Cards | Hello, Wonderful
Related: So many easy Easter crafts for kids (no glitter required!)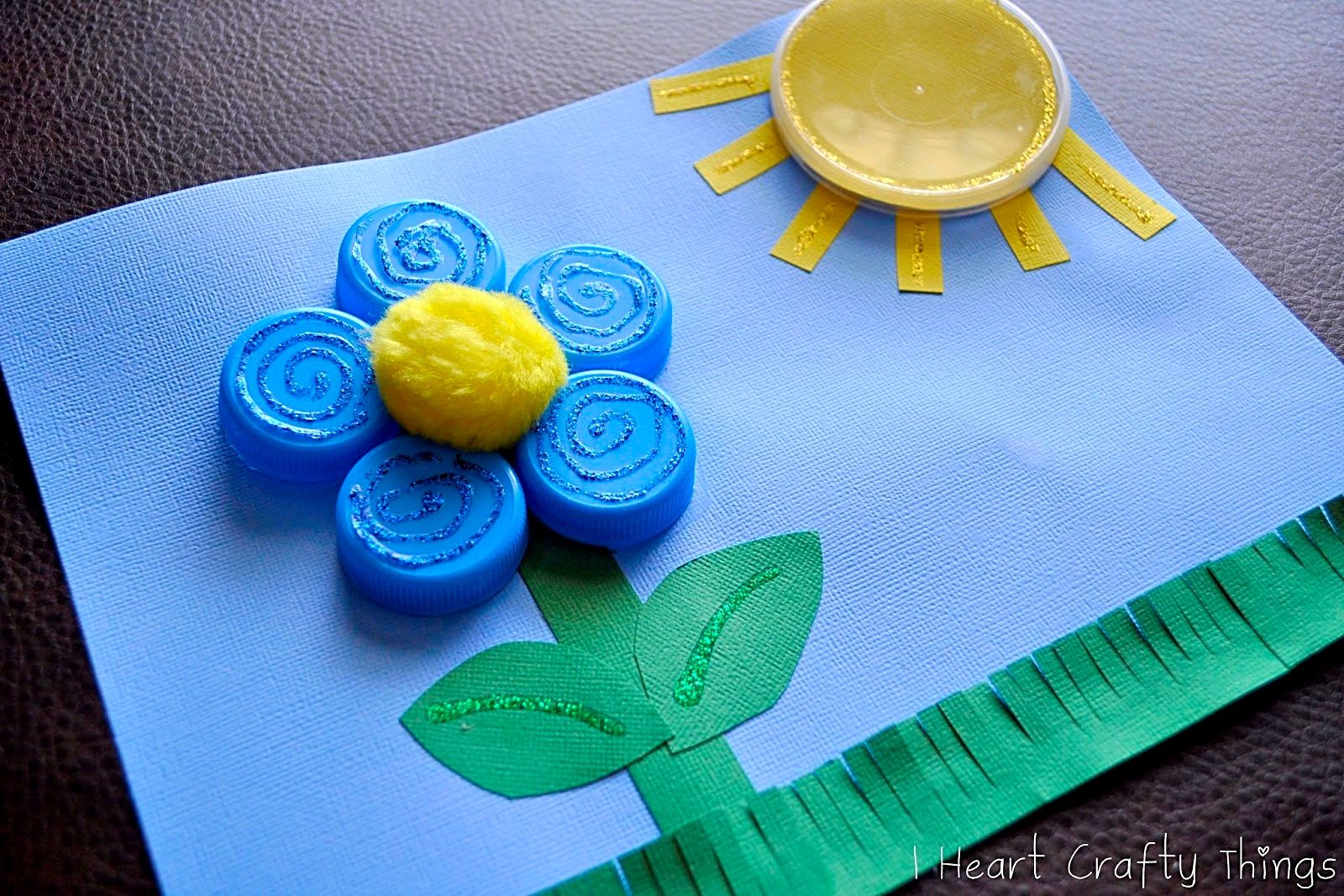 Bottle Cap Flower Craft for Kids
I love crafts that use things we already have at home, and, thanks to my mild sparkling water addiction, bottle caps fit nicely into that category. That makes this sweet floral scene by I Heart Crafty Things easy to pull off in my home. (It earns extra reduce-and-reuse points for using a Pringles top for the sun. But you can use any round plastic top you have at home — the lid of a tin of almonds or can of bread crumbs would work well too.)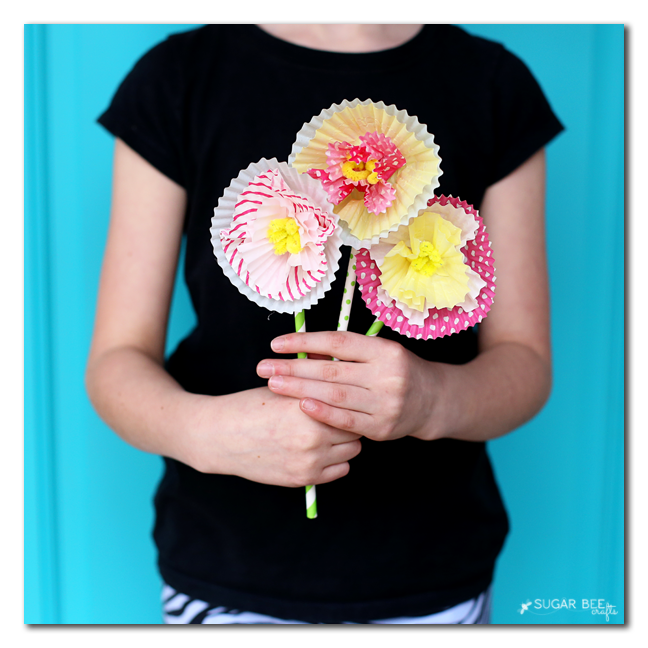 Cupcake Liner Flower Craft for Kids
Proving to kids that you can still love a cupcake liner even if it contains no cupcake, these pretty flowers by Sugar Bee Crafts use pipe cleaners to secure layers of colorful liners to sturdy straws. Click over for the full tutorial, so you can get busy making your Easter brunch table centerpieces.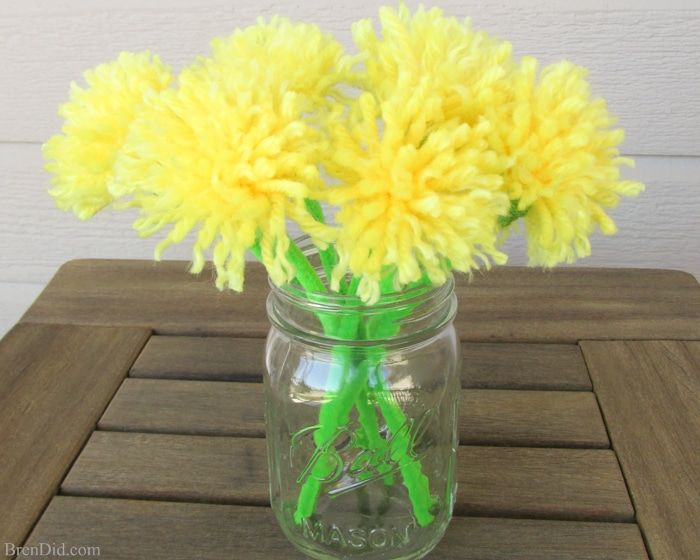 Easy Tassel Flower Craft for Kids
I love these florals by BrenDid, which you make by looping and tying yarn, then cutting and fluffing it into perfect puffs. (Her instructions include a step-by-step photo tutorial so you and your kids will know exactly what you're doing — promise, it's easy!)
Related: More flower crafts for kids of every age, from easy to whoa!
Paper Vase Flower Craft for Kids
These cool vintage-y creations by Buggy and Buddy look like something you'd find in a frame at Anthropologie Jr. (which doesn't exist, by the way, but should). But because your kid can DIY them from tissue, construction paper, and pompoms, these wall hangings are extra-cool and way less expensive.

Finger-Knit Flower Headband Craft for Kids
Can you believe this adorable idea by Hello, Wonderful requires just three supplies — yarn, felt, and glue? Oh, also the ability to finger knit, which sounds hard, but is actually something a lot of kids seem to be able to pick up pretty easily. (Check out the site's finger knitting tutorial for a step-by-step, which we think our tweens will be all over).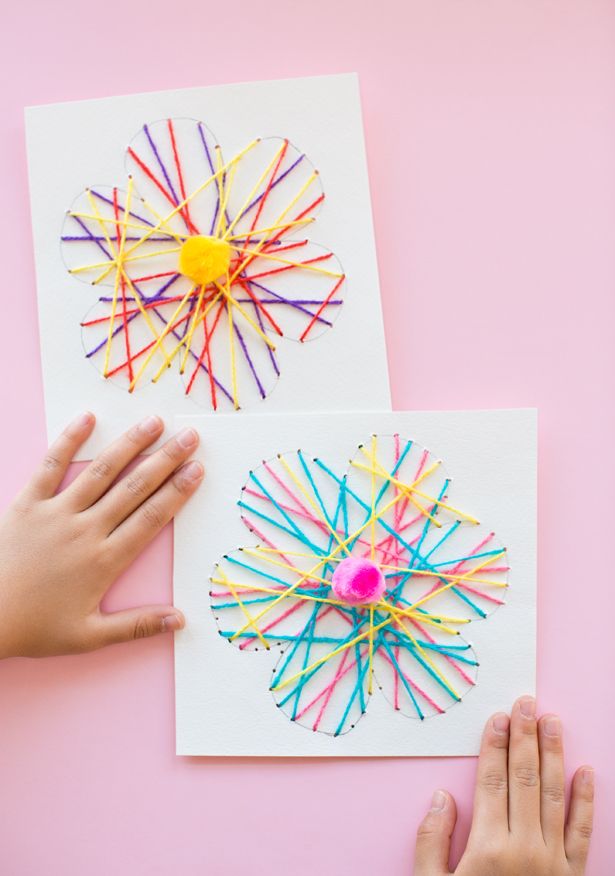 String Art Flower Craft for Kids
Also over at Hello, Wonderful, we found these amazing floral cards that aren't just an exercise in cool art-making — they also help kids practice their fine motor skills and maybe even teach them a thing or two about stitching. If you've got younger kids who can't yet handle the finger-knit craft above, this string art flower craft may be just right.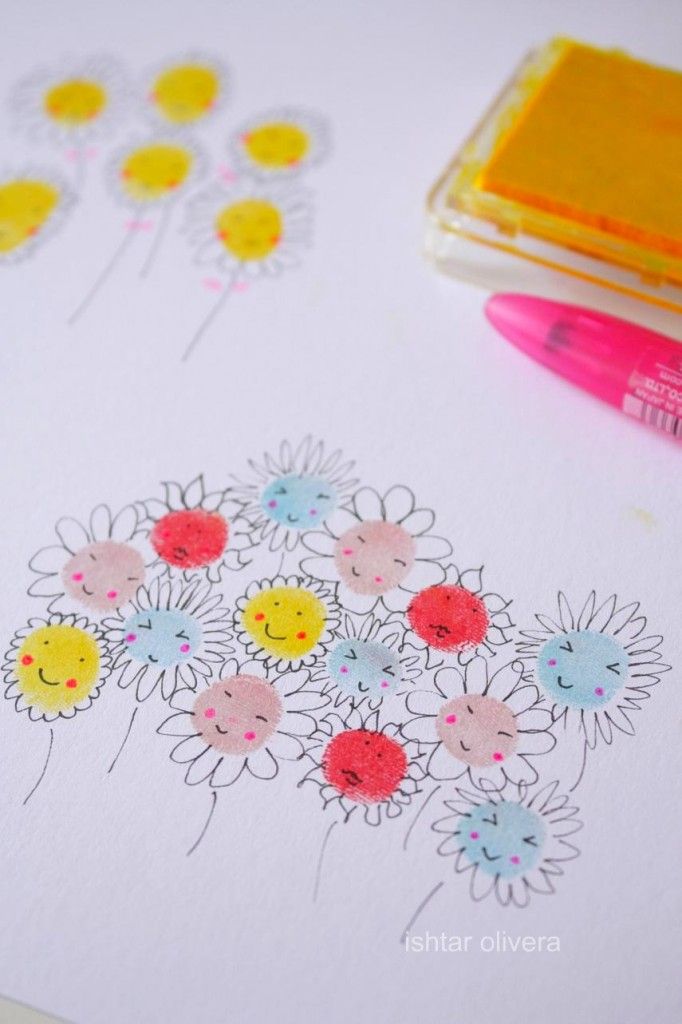 Finger Stamp Flower Craft for Kids
We've included this fab craft idea for springtime crafts before, and we still love how Ishtar Olivera's inkpad floral faces go the way of sweet and stylish. Seriously, how frameable are these?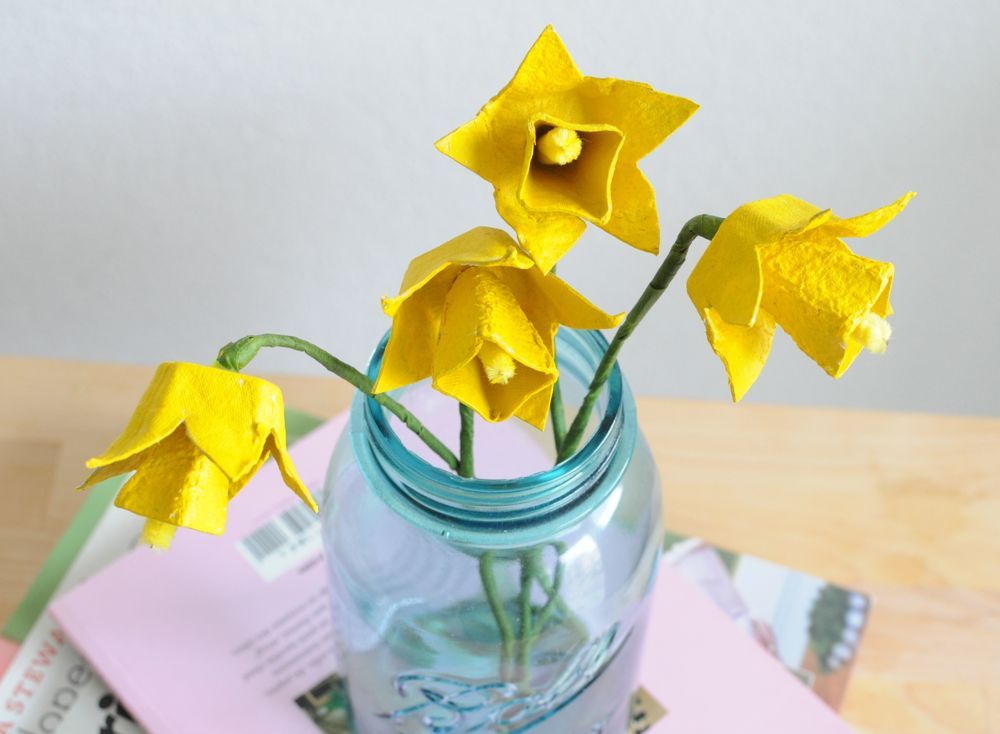 Egg Carton Flower Craft for Kids
No doubt egg cartons are a reliable default material for crafting study, customizable flowers. But Teaspoon Living takes the idea a step further with these truly elegant daffodils that kids can make themselves (with a little scissoring help from you).
Related: 9 fun, easy Easter crafts you can make with everyday household objects.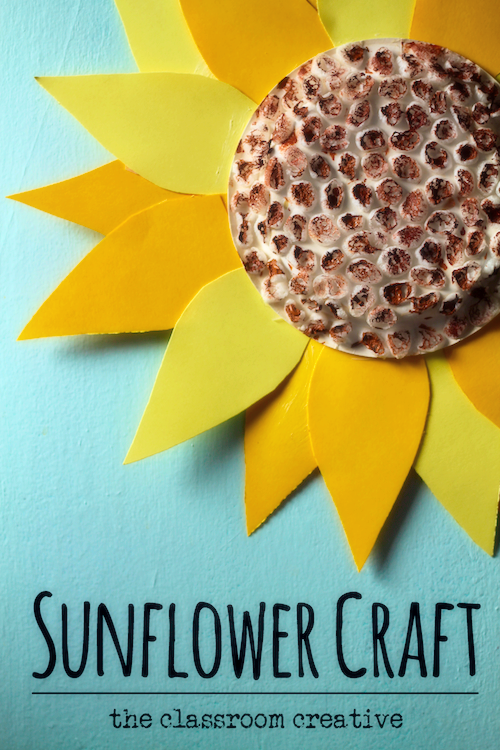 Upcycled Sunflower Craft for kids
Sunflowers are so bright and cheerful with easy-to-craft shapes that your kids can make from all kinds of materials — like all those annoying packing peanuts you feel badly throwing away. That's what this one by The Classroom Creative uses for its middle.
Wine Cork Stamp Flower Craft for Kids
These lovely hyacinths from The Homespun Hydrangea really couldn't be any simpler: All you need are plain ol' corks, paint, Q-Tips, and paper. Once these dry, we think they'll make gorgeous placemats for Easter brunch.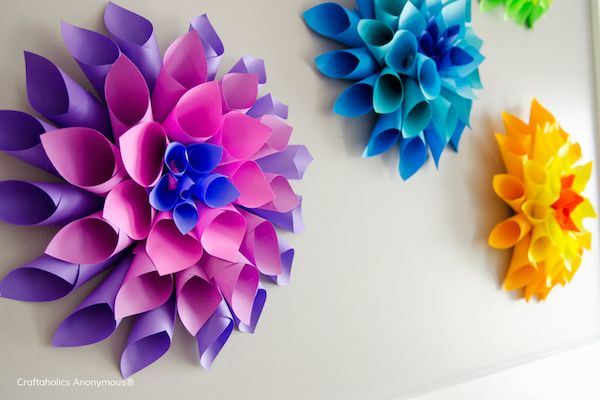 Paper Flower Craft for Kids
These stunning dahlias by Craftaholics Anonymous totally wowed us last year in our roundup of cool flower crafts for kids of all ages , and we're still slack-jawed with their awesomeness. But it turns out, they're really not all that hard to make; kids of any age can easily twist paper cones and you can help glue them to the base. Ta-da! Gorgeousness.