What a treat it is to put together our list of the best children's books of 2015. Not that it's easy; we've collectively read hundreds of great kids' books this year — from cute, sweet board books, to excellent picture books for early readers, to heart wrenching YA chapter books — and it's always a job to whittle it down to just a few favorites. Ultimately, we went with the picture books that we're gladly picking up to read out loud to our younger kids for the hundredth time and the chapter books that are sparking great conversations with our tweens and teens.
In our minds, the best children's books of any year are the ones that make our kids love reading more. In other words, this is in no way a comprehensive list, and surely you have your own favorites of the year that would be right at home here. But if you're looking for some new titles for your kids' bookshelves, these 16 books have become mainstays in our own children's libraries this year and would make a great addition to yours.
– Kate, with Liz and Christina
This post is part of of our annual series featuring our Editors' Best of 2015. No pay-for-play, no contests to enter, no voting! Just the things we've loved in 2015 that we think deserve an extra nod for coolness.
Find all these books at our Amazon affiliate, or visit your public library or support your local independent bookseller.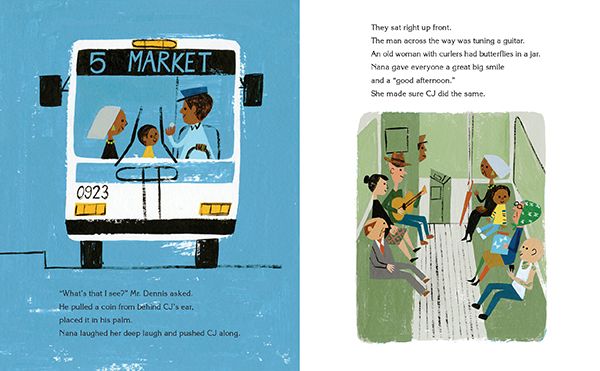 Last Stop on Market Street, Matt de la Peña and Christian Robinson
Our associate editor Kate is raving about Last Stop on Market Street, a sweet story that follows a little boy, CJ, and his Nana as they travel through the city to the soup kitchen to serve lunch. There is such genuine respect between CJ and his Nana that's refreshing in a world of kids' shows that demonstrate anything but. And at the end, where you could have a heavy handed moral, you get this delightful adventure that's full of curiosity, kindness, and hope. Our kids need more books like this one.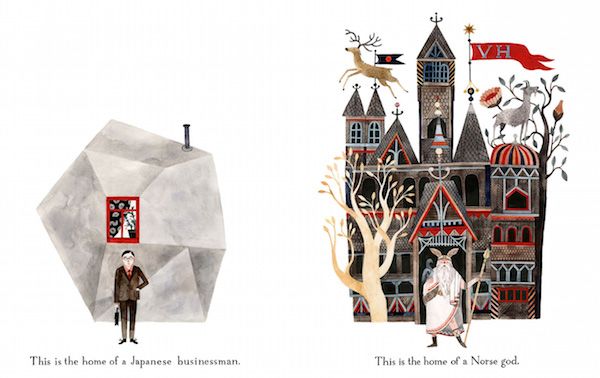 Home, Carson Ellis
Whether you live in a farmhouse, a tour bus, a big-city apartment or Valhalla, you'll find your home in the wonderful Home. The writing is spare; the real star here is the art. It's the kind of book that beckons you to linger on each page, talking with your kids about what it would be like to live in these homes. But their favorite will probably be the very last page, a self portrait of the artist in her studio with hidden objects that each connect to the homes featured throughout the book.
The Princess and the Pony, Kate Beaton
The winner for most empowering new book for girls is definitely The Princess and the Pony which Liz even picked as one of her cool picks of the week on the Spawned podcast.  Princess Pinecone is definitely not your average princess; she has no interest in being saved by anyone, but she does want a strong horse she can ride into battle on her own. Only, she gets a tubby little roly-poly pony instead who's definitely not battle-ready. The result is pretty awesome.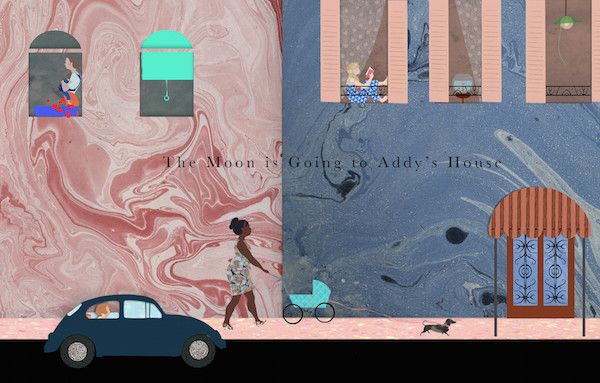 The Moon is Going to Addy's House,  Ida Pearle
The Moon is Going to Addy's House is a wonderful new title from papercut artist Ida Pearle, whose alphabet book has been a favorite baby shower gift of ours since 2008. Now as she's a mom with her own daughter, she's authored a wonderful bedtime story in which a little girl is heads home to the country with her family after a playdate in the city, and the moon follows her. There's a magical feeling to the book as they drive, and the routine of bathing, dressing in PJs, and getting tucked into bed at the end calms our kids down with every reading.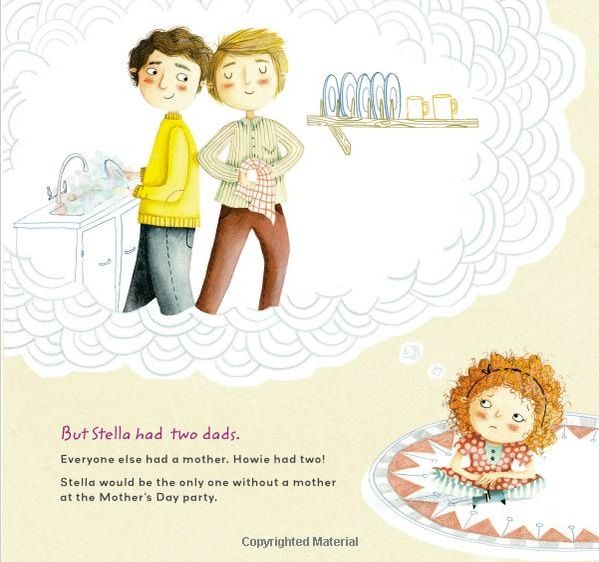 Stella Brings the Family by Miriam Schiffer
With huge progress made toward equality for all types of families in 2015, we think Stella Brings the Family is an important and encouraging read for all kids — whether they have two dads or two moms or a single parent or a grandma who's like a mom. Books like this help our kids understand the evolving nature of families, and how to be kind to friends whose backgrounds are different than their own.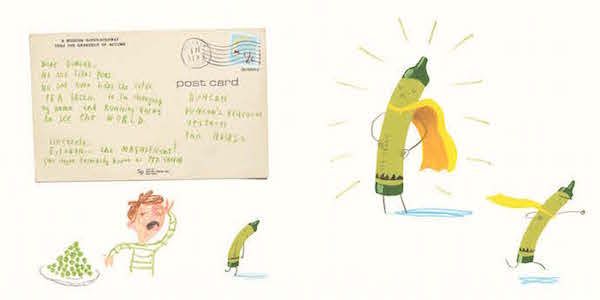 The Day the Crayons Came Home, Oliver Jeffers
Consider the The Day the Crayons Quit was only released in 2013, it's amazing how quickly Oliver Jeffers has become a children's picture book mainstay, with fantastic new releases this year in his new Hueys board books. But our vote goes to the charming crayons sequel, The Day the Crayons Came Home. This time, Duncan has successfully gotten his cranky crayons to work together again, only a whole other set of crayons is now missing from the box. It's Duncan's job to help the likes of Maroon and Pea Green find their way back, and their journey is pretty funny. Your kids will giggle their way through this one. Warning: you might too.
Red, A Crayon's Story, Michael Hall
Another book about anthropomorphic sticks of beloved colored wax  Liz called Red, a Crayon's Story a beautifully told, wonderfully illustrated story (in crayon, of course) about a red crayon who just isn't very good at being red. And it just happens to be the right story at the right time. You'll find it an outstanding opener for conversations with kids about whether we can change other people, tolerance for differences, the danger of labels, and why sometimes what people look like on the outside betray who they are on the inside
Related: How to talk to your kids about prejudice with the help of 12 of our favorite books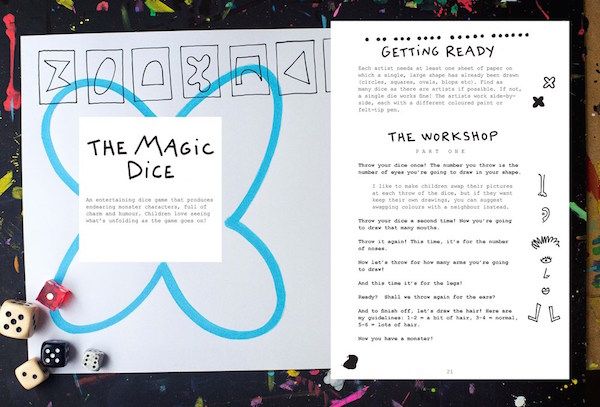 Art Workshops for Children, Hervé Tullet
Hervé Tullet's creative, out-of-the-box books for kids, like Press Here and Help, We Need a Title! have been some of our favorites for years. They're not like anything else you can find in the bookstores. But here, in his latest Art Workshops for Children, Tullet is teaching our kids how to channel their own artistry through fun, creative exercises, which we (and they) find very cool.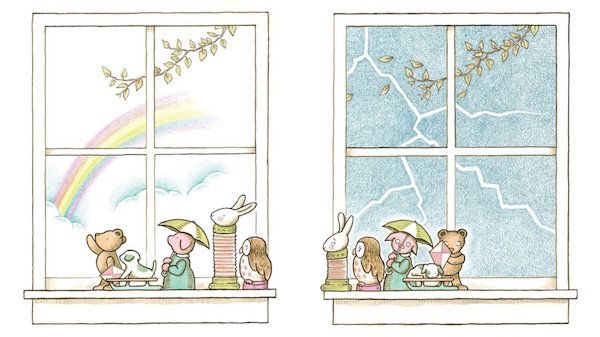 Waiting, Kevin Henkes
On the off chance your kids occasionally struggle with being patient (we know — never, right?) then Kevin Henkes's book Waiting might be your new favorite too. Henkes's ability to help our kids through difficult patches — like the birth of a new sibling or starting a new school — is unmatched. And, in this book, the beauty they find in waiting for something is perfection.
This Bridge Will Not Be Gray, Dave Eggers and Tucker Nichols
If your kids enjoy non-fiction — or especially if they don't think they enjoy non-fiction — This Bridge Will Not Be Gray is a welcome addition to the history book category. Dave Eggers brings charm and a subtle wryness to this true story of the building of San Francisco's Golden Gate Bridge, with amazing details brought to life by Tucker Nichols' papercut illustrations, that will keep even adults interested. Don't be surprised if your kid ends up quoting facts about it at the dinner table for the next month.
The Story of Diva and Flea, Mo Willems and Tony DiTerlizzi
When two of our favorite children's book authors/illustrators team up, we get kind of excited to see what the result will be. Luck for us, The Story of Diva and Flea does not disappoint. Mo Willems fans will probably recognize his trademark humor, even when accompanied by such sophisticated illustrations that evoke vintage French picture books. We think when your young readers have outgrown the Pigeon books, this lovely story of unlikely animal friends in Paris will become a new favorite. Plus, it's just begging for a sequel — or four.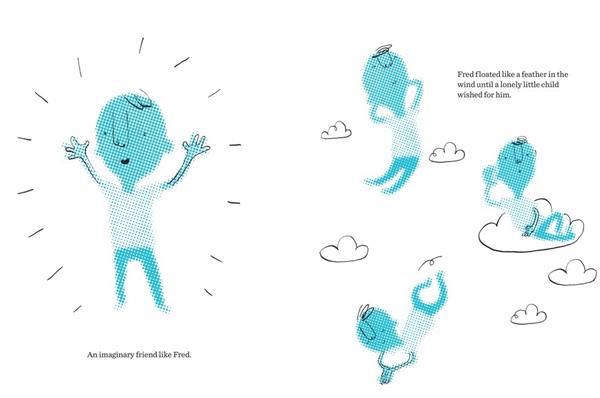 Imaginary Fred, Oliver Jeffers and Eoin Colfer
Congrats to Oliver Jeffers who scores with one more title on our best children's books of 2015 list. However Imaginary Fred may be our very favorite. In a collaboration with YA author Eoin Colfer, he tells the story of Fred, an imaginary friend, who's used to eventually being forgotten by the kids who love him. Then, slowly and unexpectedly, he makes a new friend he could never have imagined.
Augie & Me: Three Wonder Stories, R.J. Palacio
Liz and Kate both consider 2012's Wonder by R. J. Palacio to be one of the best books they read all year — it's that rare book that will stay with you a good long time, and that's saying something when it comes to a YA chapter book. And now we get to see even more of Auggie's story, this time from the perspectives of Julian, Christopher, and Charlotte in Auggie & Me: Three Wonder Stories. These books are equally inspiring, thought-provoking and entertaining for kids about 8 and up. Read them with your kids, or take turns reading them separately. Either way, you're guaranteed to have some terrific conversations afterward about perspective, point-of-view, and the search for truth in it all.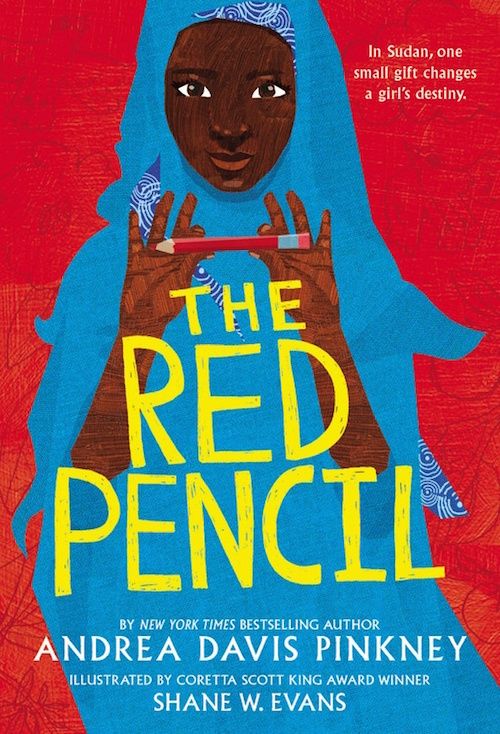 The Red Pencil, Andrea Davis Pinkney 
There's been a lot of difficult stories in the news this year, from terrorist attacks and mass shootings to the dangerous journeys refugees are taking to leave Syria. The Red Pencil, a story told in verse, might help your older kids (ages 10+) better process and understand what's going on in the world, beyond the newspaper headlines. The narrative focuses on a young girl in Sudan who must flee her village when it comes under attack. A relief worker gives her a red pencil, opening her up to tell her story — which is ultimately a story of hope.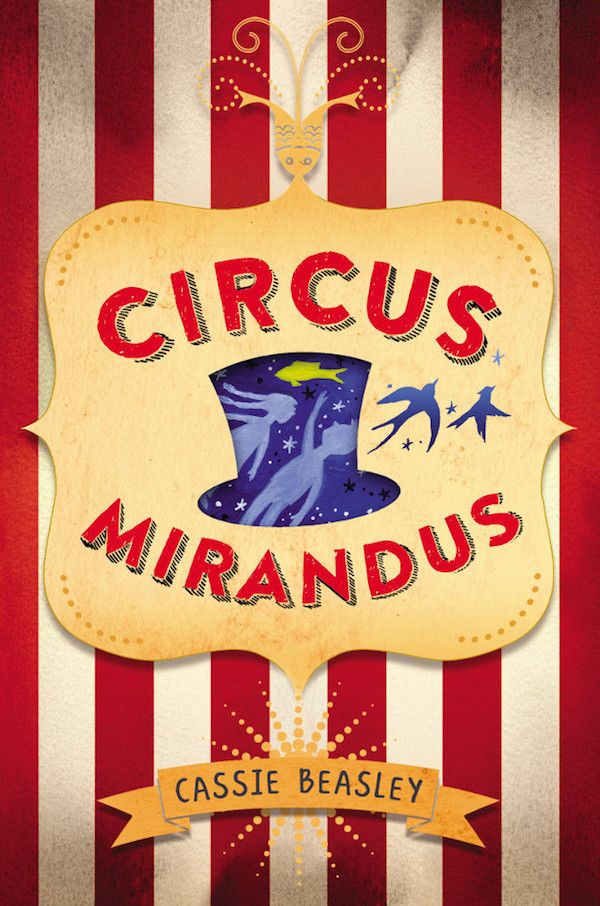 Circus Mirandus, Cassie Beasley
Included in our roundup this year of 13 great fantasy and adventure books for tweens, Circus Mirandus has been one of the hottest books of the year on a lot of lists and for great reason. This story of a young boy who must cash in on a promise made to his grandfather by a master magician in order to save his grandfather's life is filled with adventure and magic and circus life and even a little creepiness. It's so well written, that Kate called it deeply compelling to adult readers too. A first-time novelist, we think Beasley is off to a phenomenal start and can't wait to see what comes next from her.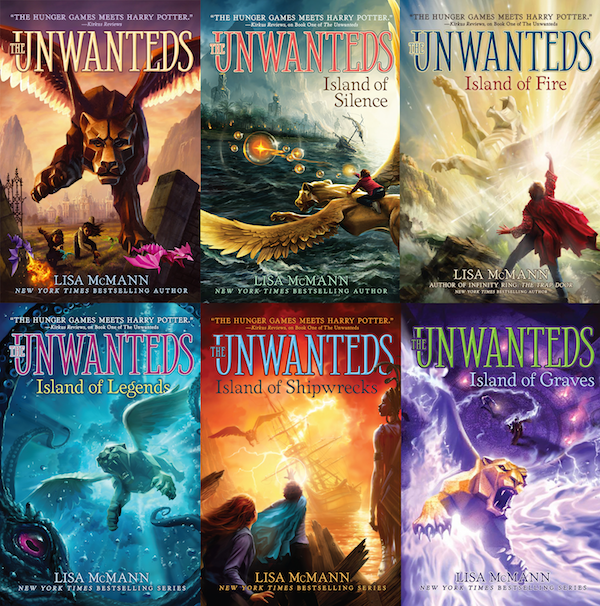 The Unwanted Series Volume 6: Island of Graves, Lisa McMann
Our senior associate editor Christina says that her son was looking forward to the latest in The Unwanteds series, Island of Graves, all year long — and it did not disappoint. If you haven't read this collection of middle grade fantasy books yet, this might be the perfect time to get started on this highly lauded YA series (starting with 2012's The Unwanteds) which has been described as Harry Potter meets Hunger Games, especially since the final book in the series will be out this coming spring.