I know that the days before Christmas can seem unusually long, especially when kids are out of school and the presents are taunting them (my nieces' word, not mine). So if you've got a household of over-excited kids, we've got just the thing to help you keep them occupied and away from those presents under the tree.
All you need is a printer and some freshly sharpened colored pencils. Or crayons, or markers too.
From your basic coloring pages, to wall art, cards, foldable villages, and even placements, these coloring pages — most of them for free! — are just the thing you'll need to get tide them over to Christmas morning.
Related: The best Hanukkah coloring pages: 8 options that are beautiful, artful and free.
Handmade Charlotte never disappoints with her cool kids' crafts, especially if they're as cute as this Printable Christmas Village. She recommends you put an electric tea light under each to display the houses when kids are done, and since these printouts are free, they can make an entire glowing Christmas village.
We always love Caravan Shoppe's oversized wall printables, and this Draw Together Christmas Set is so cheerful, especially if your home doesn't have an actual fireplace. This one does require a trip to your local office supply store or print shop, but I think it's well worth it for the hours of coloring potential if offers. Buy the set, and you'll get some fun extras too, like alternative fireplaces (also adorable) and cool Christmas placemats.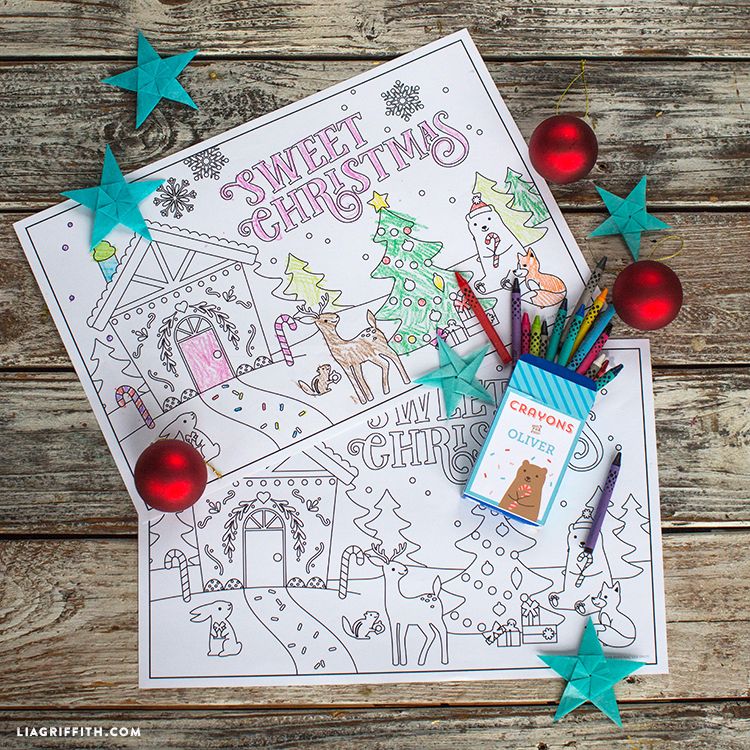 These Kid's Coloring Placemats for Christmas at Lia Griffith are a great option for entertainment at the kids' table if you're having a big holiday meal. But they're also perfect for coloring in ahead of time as a festive way to welcome guests to the table; they can even double as place cards.
These Free Christmas Coloring Pages are perfect if you're providing activities for kids of different ages, since they can fill in as much or as little detail as they want. Thanks, Teepee Girl!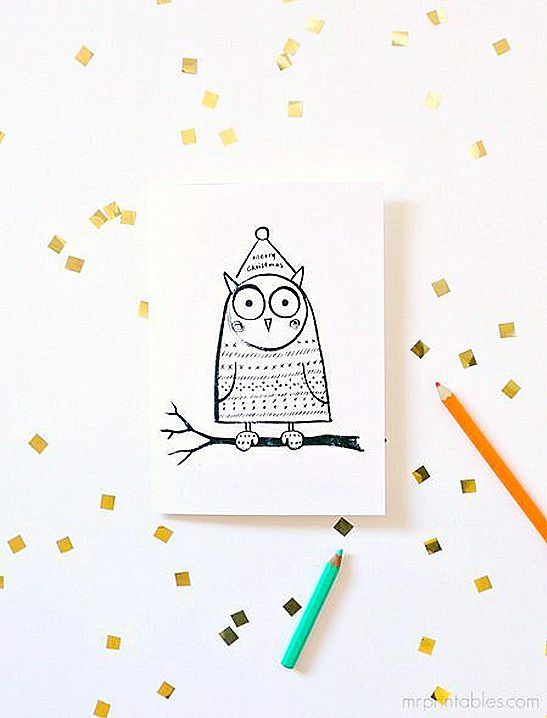 I can't resist this cute little owl, especially since it's also a Christmas card. These Christmas Cards to Color at Mr. Printables would be great to way to get kids involved in the card-sending tradition.
If you can't tell from her gorgeous Christmas Freebie, Pri Sathler is a professional illustrator who's decided to gift us with some cool printable art this holiday. Save this one for older kids who'll have fun with all the detail, or for yourself for that much-needed mindfulness break amidst all the crazy.
Related: Super last-minute Christmas help: Printables, crafts, recipes, apps and more.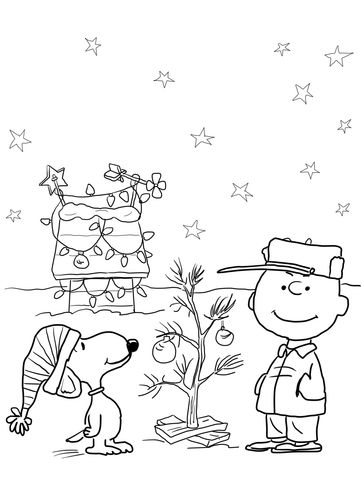 Of course I had to include this classic Charlie Brown Christmas Coloring Page at Super Coloring, which is making me so excited to re-watch (and re-watch again) this classic over Christmas break. Tune up that piano, Schroeder!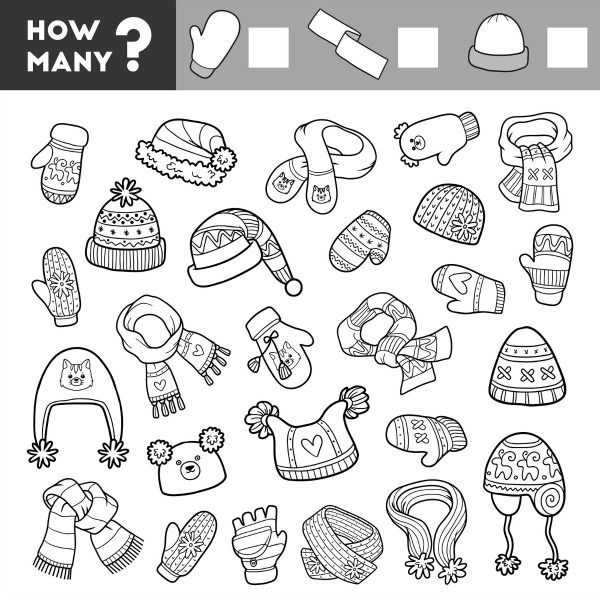 This Christmas Coloring Printable at Imagination Soup is great for smaller kids, who'll appreciate the counting activity as much as the coloring (even if they go a little outside the lines).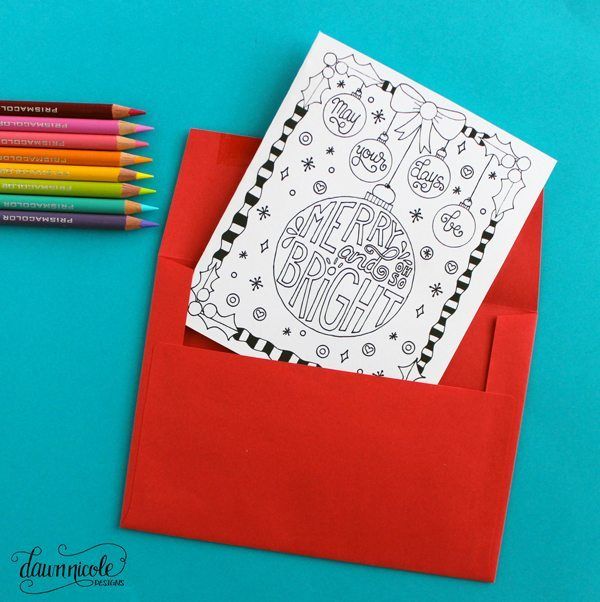 Whether or not you use this Merry & Bright Christmas Coloring Page as a card for someone else or just as decor for your fridge, Dawn Nicole Designs outdid themselves with this super festive printable.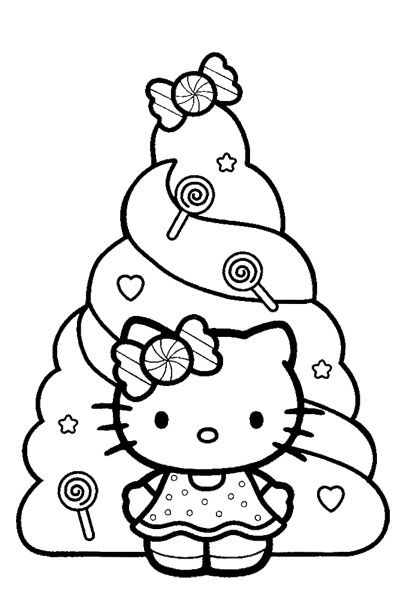 If you're looking for a simple, sweet printable for younger kids, this Hello Kitty Christmas Coloring Pages at Hello Kitty Colouring is a great choice. I especially like how the tree is decorated with lollipops; now, why hadn't I thought of that?
It may seem like old news, but the kids in my life are still going crazy for Frozen, so I couldn't leave out this Olaf Coloring Page at Nest of Posies. Plus, it's another great easy design for the littlest ones.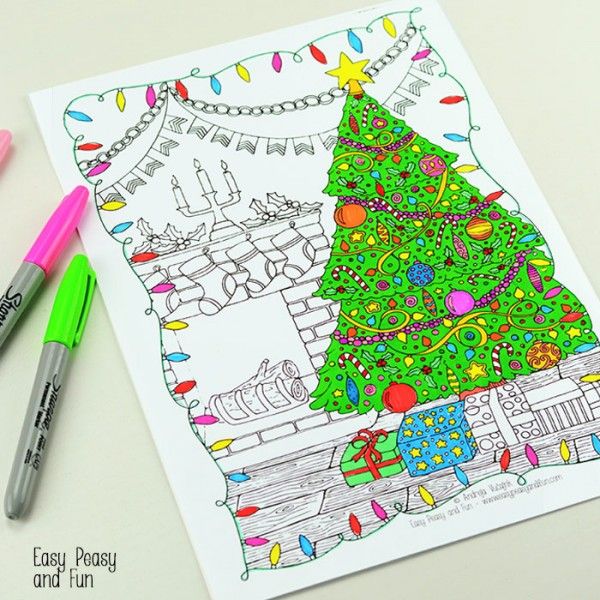 I'm thankful that Andreja at Easy Peasy and Fun remembered the artistically inclined adults this holiday, with her Christmas Colouring Pages for Grown Ups. Because, we need a little distraction too.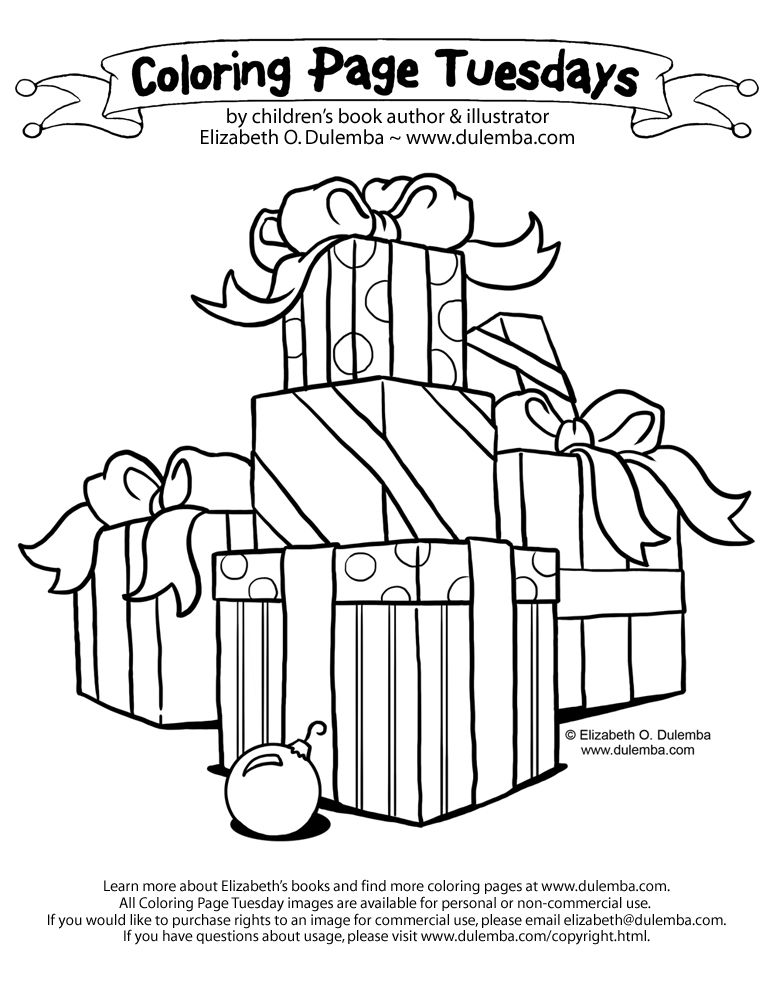 You might recognize Elizabeth's Dulemba's illustrations in some of your kids' favorite books, but this Christmas, she's giving us a free Coloring Page that they can put their own artistic spin on. She'll even put your kids' finished product on her blog if you email her a picture when they're done.