We've been longtime fans of Nutcase bike helmets, since they offer some of the cutest designs and trustworthy safety features for our kids. So I'm very excited about the brand new launch of their newest designs for their Little Nutty line.
My favorite? The Tin Robot design (shown above), which reminds me of the friendly droids from Star Wars. But I also like the Bluebirds & Bees, which encircles your child's head in a wreath of flowers, birds, and adorableness. Oh, and the Ahoy! helmet with a pirate map on one side? Sold.
Related: Turn signal gloves, inflatable helmets, and other cool bike safety gear for the whole family.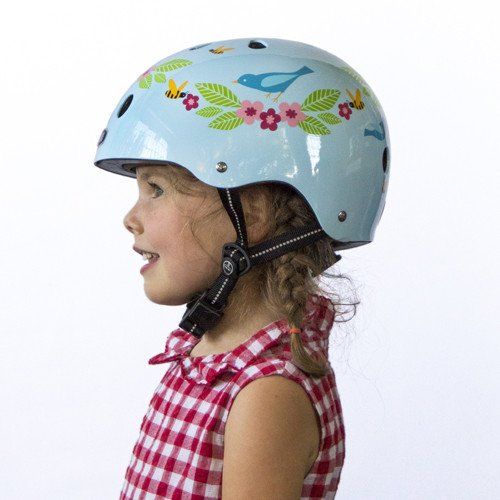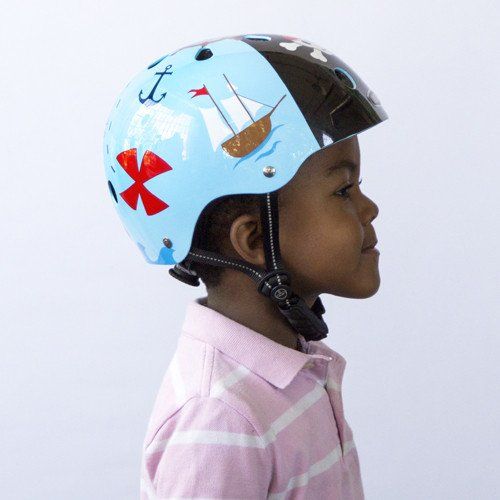 Little Nutty helmets are created to fit heads 48–52 centimeters, but if that leaves out your wee little one (or, you), check out their Baby Nutty or adult Nutcase lines. And don't worry, each line has its own awesome designs; so, no matching required.
Although, I really wouldn't mind sporting that Tin Robot myself.
Many thanks to Nutcase for sending us a sample. You can check out the whole Little Nutty line at the Nutcase Store or look for them at your local bike shop.