My husband and I recently spent two life-changing weeks in Seoul, South Korea, which means I have a zillion gorgeous photographs to show off to family and friends. On that 16-hour flight home, I spent some time scanning Pinterest and geeked out over these cool, creative ways to display travel photos.
I can't wait to get started on these projects. Once the jet lag passes.
Related: The coolest travel journals for kids to help them remember every awesome moment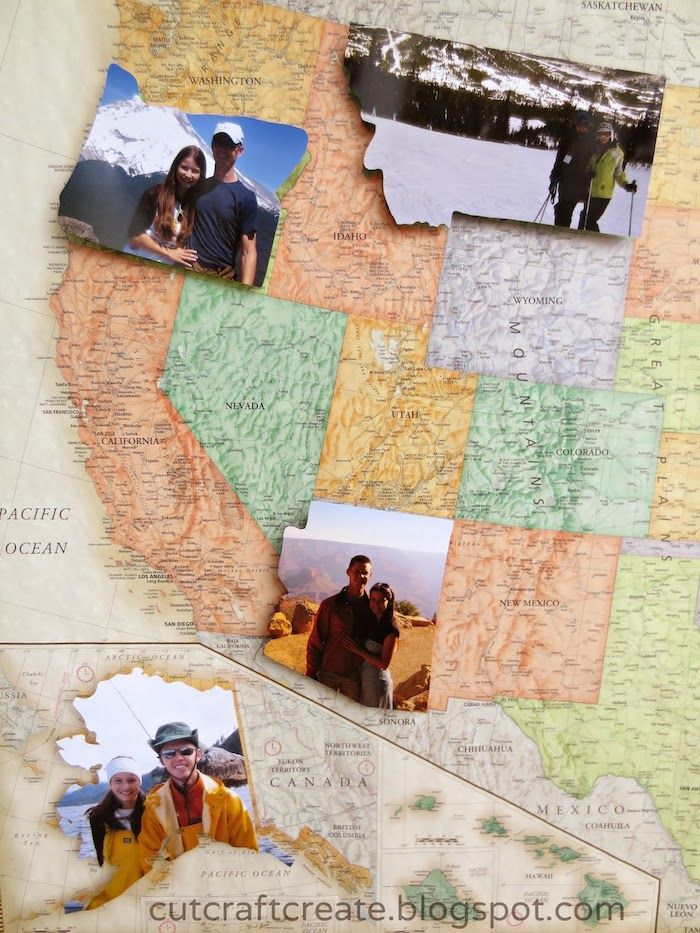 As long as you have a steady hand with scissors, this travel photos map at Cut Craft Create (also shown at top) shouldn't be too hard. But I think my favorite thing about it is that it's sure to inspire me to keep on with our travels and fill out the map. As you add photos for each state, or country, this map will most definitely encourage your family to continue making great memories together.
As I unpacked from our trip, I found keepsake ticket stubs, attraction brochures, and memorable restaurant menus I'd brought home as souvenirs. I'm pretty sure this Travel Keepsake Journal at Kelly Purkey is just what I need to make sure these don't get stashed in a box and forgotten about. I love that you can intersperse your favorite vacation photos with keepsake memorabilia from the trip, so it's a comprehensive look at everything you did while you were out of town. I'd do one of these for every adventure and keep them all in a basket in our living room for conversation starters or just a fun way to reminisce about our travels.
Related: A new way to frame those fabulous family photos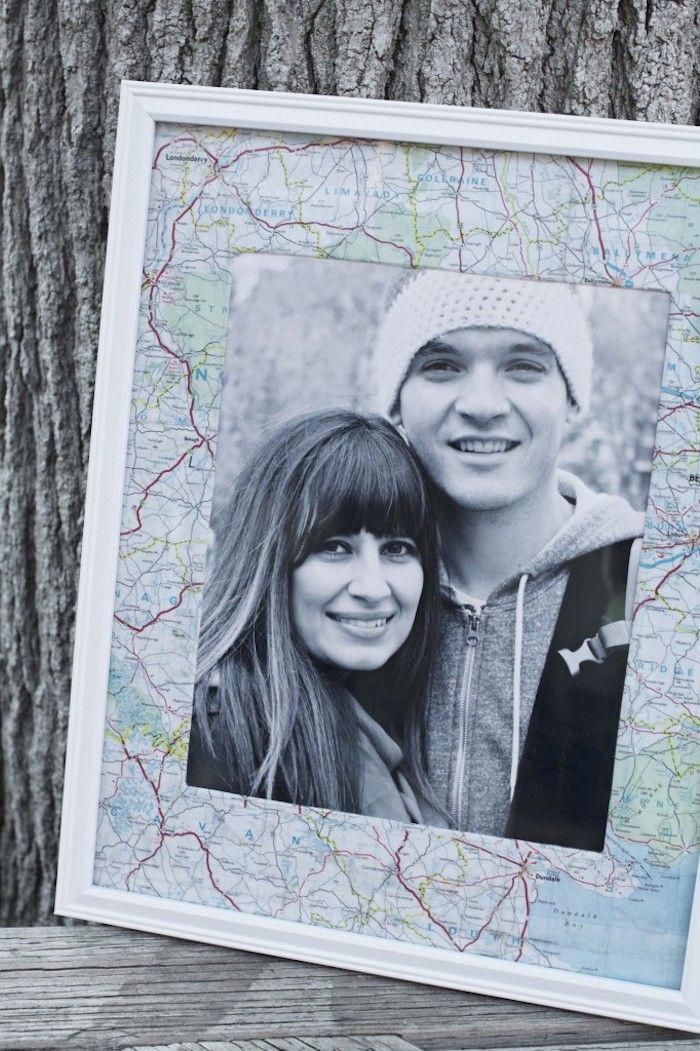 Obviously, one of the easiest ways to display your photos is to frame them to hang on the wall, but I love the personal touch that these DIY map mats at Hello Lidy give your photos. Her steps for getting the maps folded neatly around the mat are easy to follow, and this tiny detail reminds you where you were while you took the photo. In fact, you could even draw a little red heart or dot on the map to show exactly where the photo was taken. How sweet!