We are big Hamilton Musical fans around here, with my son rapping Guns and Ships in his sleep and weaving lines into his school papers, so when I saw this Hamilton Musical LEGO set up for voting on the LEGO Ideas site, I just had to share it. Especially since he's a huge LEGO lover too.
Now, this set is not for purchase yet but rather, it's a submission created by LEGO Ideas community member doniazade. The whole set has been reconstructed with LEGOs, including the staircase, even the turntable in the middle. And of course, all the cast of characters would be included as well, like The Schuyler Sisters, Alexander (of course), and Aaron Burr, sir.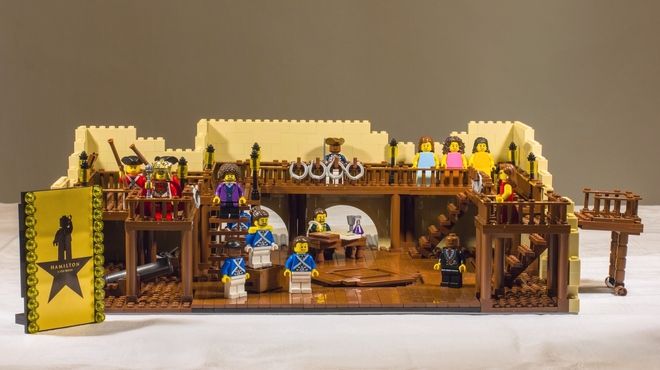 Related: The coolest gifts for the Hamilton fan in your life
You need to be a community member to vote, but keep in mind that this is where lots of the most popular LEGO sets start out. So, if you'd love to see this Hamilton Musical LEGO set on the shelves and in your house, rise up and register.
Thanks Amy!