Okay, parents. Let's talk 13 Reasons Why and whether your kids should be watching it. Because, no doubt, your kids are doing just that. And now that it's been picked up for a second season on Netflix, the question about whether your kids should watch it won't be going away anytime soon.
Now personally, I haven't watched the series yet myself because after checking with the Common Sense Media review (which has a suggested age of 16+) and talking with my own trusted parenting friends, I've decided my 11-year-old is too young.
Also, we're getting word about entire schools sending out warning letters to parents, asking them not to screen with their young teens. Even the National Association of School Psychologists has issued 13 Reasons discussion guidelines for both educators and parents.
That said, we always believe parents are the best judges of their own children's emotional readiness for tough topics, and that not every 7th grader is the same as every other 7th grader.
So, here, I've collected 15 of the best articles I've come across about 13 Reasons Why to give you a variety of perspectives on whether your own child is ready for the show.
Even if you don't read them all, know that the general consensus across the board seems to be that if you feel your tween or teen is ready, that you should definitely watch it together and be prepared to have a lot of talks about the tough topics it covers.
Please note: If suicide, rape, or violence are triggers for you, some of the articles below may be difficult to read.
If you or your child are experiencing suicidal thoughts, please call the National Suicide Prevention Lifeline at 1-800-273-8255 for help. Please.
Related: A new study says teens are taking social media breaks. So why aren't we?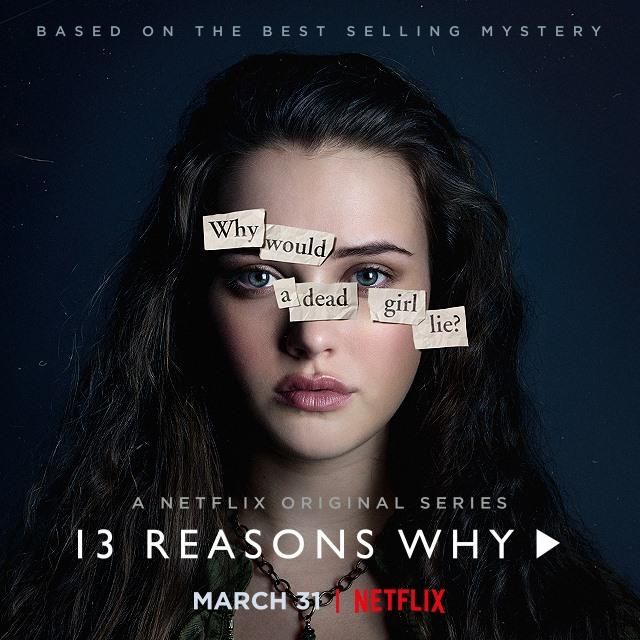 1. A good overview in the Guardian about why teens are so obsessed with 13 Reasons in the first place.
2. If you're familiar with the book, Vulture breaks down the ways the 13 Reasons Why book is different from the movie.
3. In Cosmopolitan, 4 high school counselors share share own personal feelings including the pros and cons garnered from their day-to-day work lives.
4. On Vox, a really thoughtful conversation between a father and his son about why teens and their parents should watch the show together, and how it doesn't glamorize suicide as much as some critics have suggested.
5. Jia Tolentino at The New Yorker argues that  the 13 Reasons Why series self-congratulatory and gratuitous, and that teens won't enjoy it because they will see straight through it.
6. A Harvard MD on why parents should watch the show with their teenage kids, with terrific talking points to discuss afterward.
7. An alternate perspective from Michigan teens who started a 13 Reasons Why Not campaign at their school.
Related: Kids and social media: Smart tips and helpful advice from BTDT parents
8. In Psychology Today, a mental illness advocate on 13 reasons why you should watch 13 Reasons Why, and why she feels teens can handle it as well.
9. A suicide survivor on how dark and accurate the show is, that she felt it was too triggering for her, though that the realism may make it "worth the watch" for others. (Note that since her publication, Netflix has added a stronger warning before the first episode of the series.)
10. A psychotherapist's view on why 13 Reasons Why is irresponsible media — with a passionate disagreement from readers. Be sure to read the comments.
11. An argument from Nick Schager at Daily Beast that the core issue in 13 Reasons Why isn't suicide, but "the everyday hell of being a teenage girl" and a potentially valuable rallying cry for girls.
Related: Bark: The app that makes parenting your kids in the digital age so much easier
12. TEDx speaker and suicide survivor Mark Henick on alternative ways to talk to your kids about suicide besides watching the series.
13. A thoughtful article by Ella Alexander and Professor Rory O'Connor in Elle UK about whether the series glamorizes suicide or could lead to copycat behaviors.
14. Pearmama blogger Denise Cortes on the wide range of perspectives about high school that 13 Reasons Why provides to parents, that we might not otherwise get from our own kids.
15. In the LA Times, tangible ways 13 Reasons Why is affecting American classrooms, featuring interviews with educators around the country.
Photos: Netflix