Like most new parents I know, you're probably wanting to keep a baby book to capture all those firsts: first smile, baby steps, first blurbs (trust me, they're blurbs not words).
But if you're as harried a first-time mother as I am, you may soon discover that the overwhelming volume of keepsake baby book options not only makes it impossible to choose one that's just perfect for you, but also makes the whole making a baby book thing feel like one more chore.
But we're pretty sure we've found the one baby book that will have you wanting to make a baby book.
Related: Simple tips for making your own baby memory book.
The EchoArt Bindery Baby Book is a true classic with a modern flair, created by a mompreneuer bookbinding expert who happened to be in the market for a baby memory book for her daughters and, well, made one.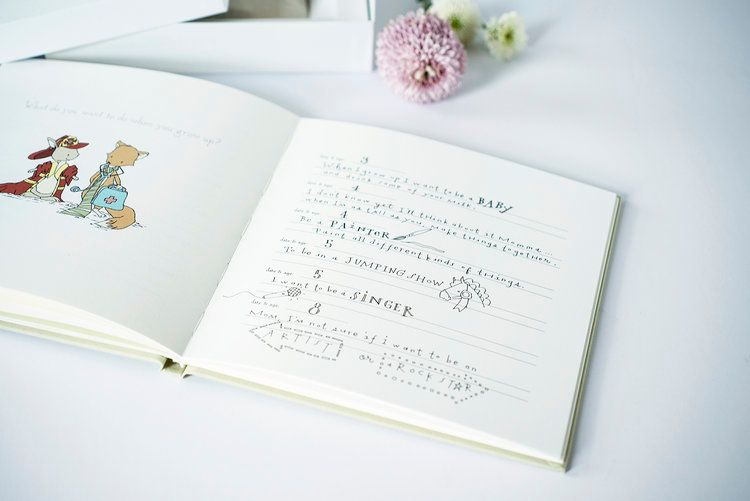 I adore the simple and sweet gender-neutral animal artwork and soft, pleasing colors. And that this book makes it so easy for parents to fill out as much detail or as little — date and age for firsts, favorites, and such — as they want (or have the time to).
And the best part? This baby book comes with a custom box for built-in storage for the little things you might want to put in a keepsake book, like a baby's first birthday card or a baby tooth.
Hooray for no more sleepless nights worrying over the location of that lost hospital bracelet. Well, maybe more sleepless nights, but that's a whole other issue.
You can check out the beautiful EchoArt Bindery Baby Book at their website.