Exposing our children to multicultural music, art and culture is a simple way to help raise globally minded, compassionate, and empathetic adults. Just as in children's literature, family music artists — or kindie groups, as they've been called — are seeing a lack of diversity in the industry and have been working to address it. Because representation matters.
There are some great multicultural family music albums out there — I'm a big fan of Putumayo Kids collection — but these 7 diverse family music albums should be added to your kids' collection or downloaded to your family playlists.
Some are older, some are new, but they all offer beautiful music that we love listening to as much as our kids. And on a long road trip, what else could we ask for?
Related: The online Diverse Book Finder: A must-bookmark resource for families.
Falu's Bazaar introduces families to Indian children's music from NYC's own Falu, a popular international artist known for her unique blending of modern and classical stylings. This playful album teaches South Asian culture in three languages — English, Hindi and Gujarati — through lively music that's packed venues from Joe's Pub to Lincoln Center.
Elena Moon Park got her start in the family music world as part of the Dan Zanes and Friends family. After realizing that East Asian music was underrepresented in the family music scene she released her own album, Rabbit Days & Dumplings, as a way to reconnect with her Korean roots. This lovely album introduces families to reimagined folk and children's songs from countries in East Asia.
Latin Grammy-winning 123 Andrés will release his third album, La Luna, next month. It's a beautiful collection of classic and new lullabies, all in Spanish. The album is full of the rhythms and instruments of the Andes region with well-crafted lyrics and melodies that have become the artist's trademark. It will lull your baby to sleep in the sweetest way.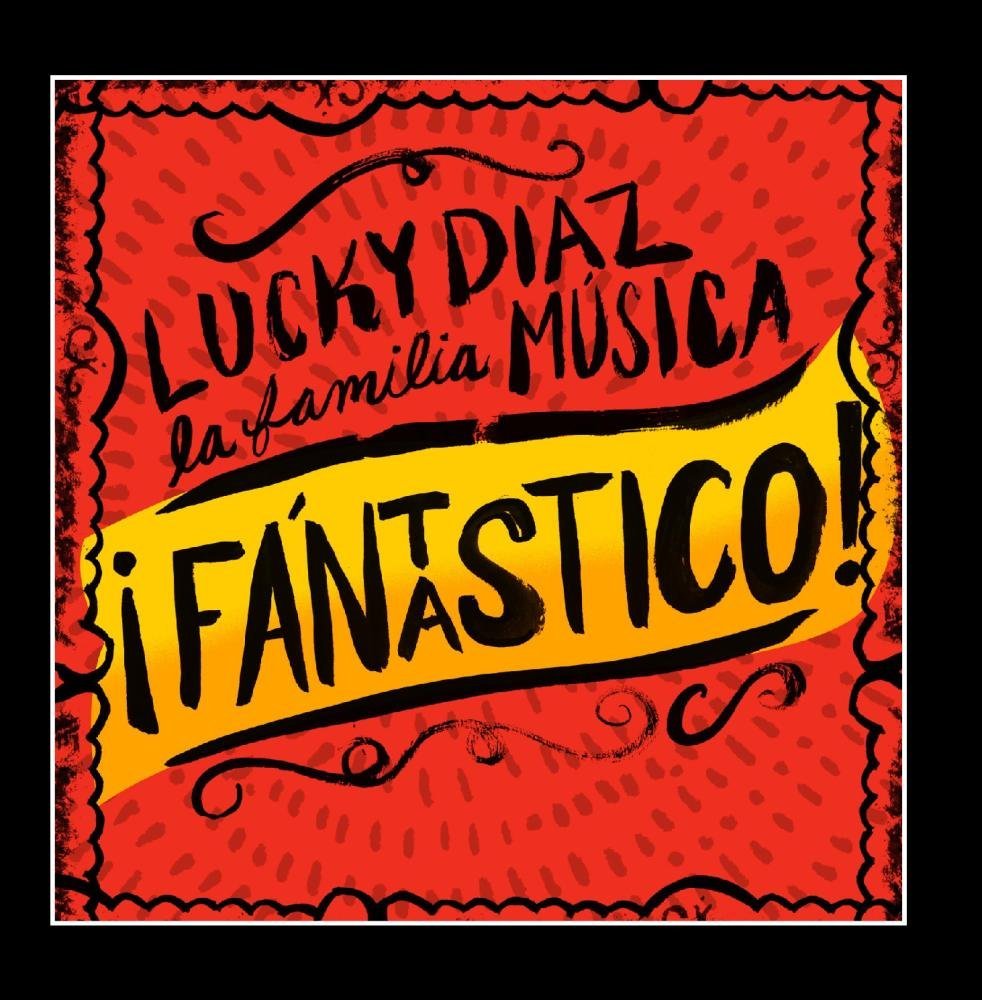 Another Latin Grammy winner (and three-time nominee), Lucky Diaz and the Family Jam Band has been a longtime favorite of the CMP crew. In fact, they're the first Americans to ever win a Latin Grammy for best children's album, with their 2013 release ¡Fantastico! so you know they're something special. While Lucky Diaz's whole catalog is worth checking out, this is a terrific place to start. Not only is every Spanish language track catchy and fun, the band offers a downloadable lyric sheet so you can translate with your kids, if you're not fluent yourself.
We also highly recommend downloading the Spanish language Aqui Alla, which is great fun, from perfect party tune Viva La Pachango, to the pretty love song, Tú Eres Mi Amor. If you can't get enough of them, they've got an array of fun music videos too.
Related: 4 fantastico Spanish language kids albums you'll love
Siama made his name recording hundreds of soukous hits in his home of Zaire — now the Democratic Republic of Congo. Today, he and his partner Dallas Johnson, A.K.A. Auntie Dallas, perform music that thrills children and their families all around Minnesota. Their latest album, The Land of Yangalele features songs in English and Kikongo. In fact, Yangalele means "Happiness" in Kikongo and this album is sure to add some into your family's day.
Related: 6 exquisite children's books about African-American singers and songwriters
Tú Eres Mi Flor is lovely collection of songs sung in Spanish by beloved children's artists Elizabeth Mitchell along with Suni Paz, the amazing Argentinian singer (she's performed with legends including Bob Dylan, Pete Seeger and Richie Havens), educator, and activist. The album will be released April 6 by the excellent imprint, Smithsonian Folkways Recordings. The album include many well-known American folk songs, adapted for Spanish- and English-speaking children. The universal themes throughout the album are harmony, compassion, gratitude and kindness — showing that learning each other's languages and songs is a powerful way to come together.
Every family music collection should include an album by Ella Jenkins. She isn't called "The First Lady of the Children's Folk Song" for nothing. Her album Multi-Cultural Children's Songs is a beautiful way to introduce kids to all kinds of multicultural music, as you might have guessed from the title. The tracks here introduce kids to cultures from Trinidad to Israel to New Zealand and well beyond. Wonderful.