It's Black History Month and hopefully you and your children are spending time learning and celebrating our nation's Black inventors and innovators, activists and leaders.
There are just so many wonderful children's books about African American pioneers that inspire with their stories of struggle, perseverance, and accomplishments. And the same is true for Black artists.
Music has always been a tool to tell one's story — whether it's struggle or joy — and to inspire. It connects us as human beings to each other in a way that is unique.
That's why I love these children's books about singers and songwriters, all of whom are African American women. Not only were they talented artists, they were inspirational in other ways through their life's work.
We hope they inspire your children and bring a little joy into your home too.
CMP is an rstyle and Amazon affiliate
Related: 3 wonderful new picture books about African American heroes, all written by authors of color
Chances are you know the popular children's folk song Freight Train, whether you've heard it from Pete Seeger or Elizabeth Mitchell. But you may not have known that the song was written by Elizabeth Cotten when she was only 11 years old. This lovely and inspiring new picture book, written by singer songwriter Laura Veirs, tells the story of a young "Libba" Cotten and how her music went on to inspire the folk tradition we know today.
This gorgeous picture book tells the story of Florence Mills, A.K.A. The Queen of Happiness. She's a lesser known singer and dancer of the Harlem Renaissance era, I love discovering those kinds of stories. Illustrated in whimsical collage by Christian Robinson, the book offers a vivid depiction of the talented young woman who started life as the daughter of former slaves. It's a perfect Black History book for early readers.
Related: Josephine: A children's book as complex, vibrant, and endearing as Josephine Baker herself.
Nina Nolan's stunning picture-book biography of Mahalia Jackson, illustrated by John Holyfield, tells the story of one of Gospel music's brightest stars of all time. It beautifully captures Jackson's uplifting story from a rough childhood to top of the music charts and is a wonderful lesson in strength and perseverance.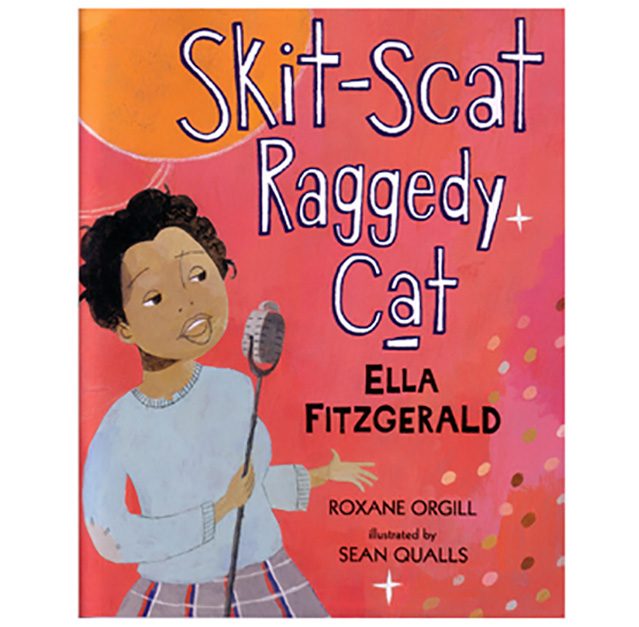 This colorful 2010 biography of Ella Fitzgerald, illustrated by mixed-media artist Sean Qualls, tells the story of The First Lady of Song, from her difficult childhood through long, amazing life as she solidified her role as one of America's most beloved jazz singers. Or any singers, really. I think kids will especially love that this story is written in prose that incorporates Ella's trademark scat vocal improv sounds, like she dashes off in a skit-scat skedaddle.
I love this picture book biography about famed opera singer Marian Anderson because it focuses in on the struggles and tenacity in her life, leading up to her historic perforance at the Lincoln Memorial in 1939. Kids will learn how Anderson fought against brutal racism, especially in her field of opera music, but never give up her dream. Plus, anything that Brian Selznick illustrates is a thing of beauty.
 
This beautifully illustrated book by Gary Golio and Charlotte Riley-Webb is best suited for tweens and older elementary readers. It  tells the story and history of famed singer Billie Holiday's performance of the song Strange Fruit. This powerfully haunting anthem has been referred to as "the first great protest song," as it describes the lynching of Black Americans, based on a poem written by Abel Meeropol, a Jewish high school teacher from the Bronx. It's obviously a very sensitive and difficult subject for us to read about any age, but as a picture book, the author handles it wonderfully.