We're always looking for personalized gifts you just don't see everywhere, and this year, the personalized flip sequin pillows from The Mermaid Pillow Co definitely makes my list of It Gifts.  As if my kids weren't already crazy enough for the mermaid pillows we discovered last year. But now? Now that you can personalize the pillow with a portrait on one side of the flip sequins? Well…that's one more thing off my holiday shopping list.
(Don't tell them, okay?)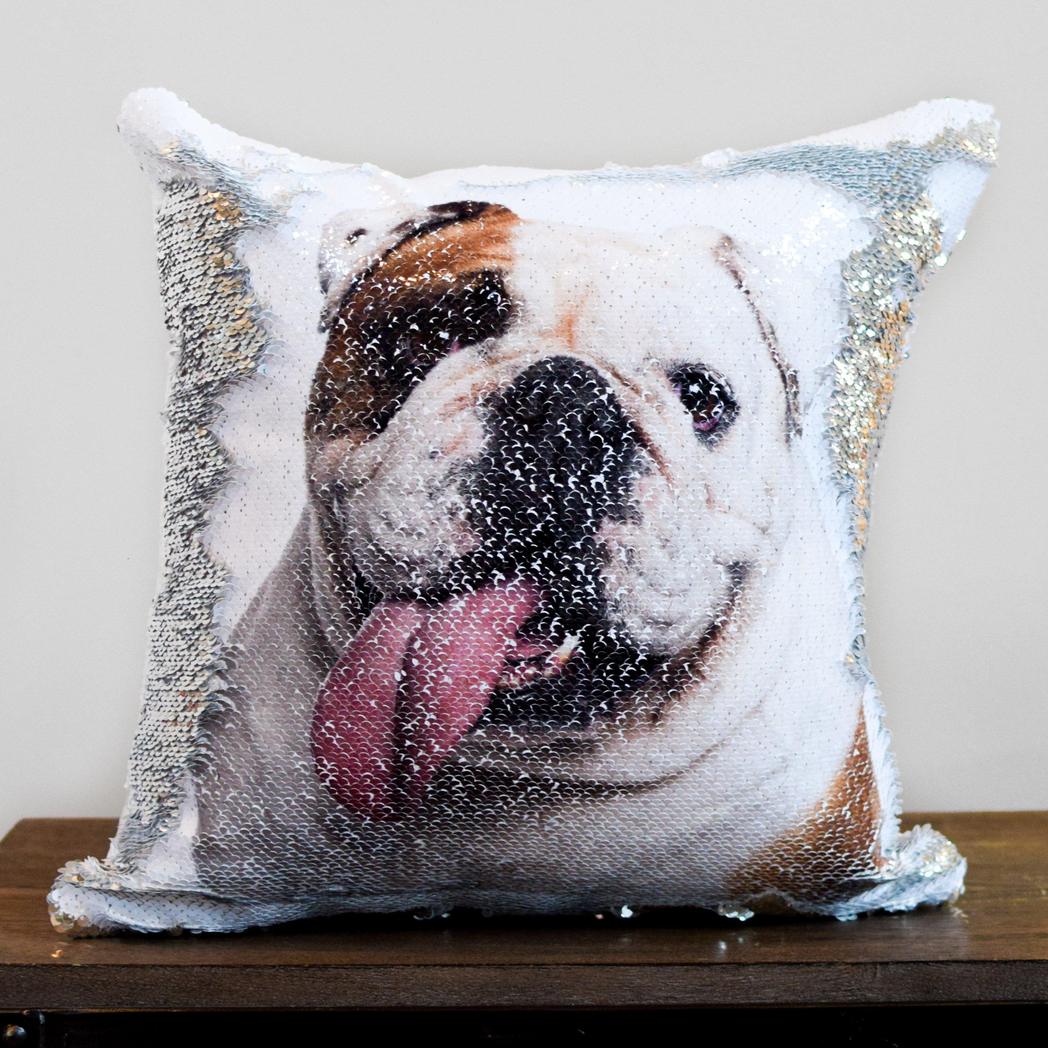 I think that you can make them funny, living up the "Prank Pillows" name, they're just as cool featuring your favorite portrait of the kids, the grandparents, or even your pet, all for just under $60 with an extra few bucks for a name.
Perfect gift for kids who have everything, for hard-to-pleaes tweens and teens, for sentimental parents and grandparents, and definitely for the Queer Eye guys. Should any of our readers happen to have Jonathan on their shopping lists.
Check out the personalized photo flip sequin pillows at The Mermaid Pillow Co in time for holiday gifting.