Shhh, don't tell our grandparents, cousins and neighbors, but this year is going to be a handmade, DIY Christmas gifts from the kids kind of a year. Even if we're not the craftiest people on the block, I want to give out gifts that feel more personal than, "It was on sale at the store."
So, I've put together some of our favorite DIY Christmas gift ideas that kids can make — or at least help make —  from sentimental items to be kept forever (we hope) to some really useful handmade gifts to be opened and used right away.
That said, nothing beats a personal note when it comes to a gift from the kids.
This year, I even asked my kids to each write and illustrate a favorite tradition or a favorite memory with their grandparents to give them on Christmas morning. They turned out so incredibly sweet and surprising.
Happy crafting, Merry Christmas, and happy holidays to all!
CMP is an rstyle affiliate.
At top: String art snowflakes from Dream a Little Bigger
Be sure to visit our 2018 Holiday Gift Guide with dozens of gifts for everyone on your list,
exclusive discount codes, and a huge gift card giveaway!
Handmade photo Christmas ornaments
If you already have a mini photo printer — like the HP Sprocket, which we recommended in our Teen Gift Guide this year — then it's a snap (ha) to make these handmade Christmas photo ornaments using the tutorial at Homey Oh My. The kids can help pick out their favorite photos or even sign the backs.
I think that displaying a collection of ornaments featuring favorite shots of the whole family would make any parent's, grandparent's, or family member's Christmas that much sweeter each year.
Handmade hair pins
I'm going to sit my boys down with our hot glue gun, some bobby pins, and some craft bling to make these cute custom hair pins for their sisters, using the tutorial from Maritza Lisa.
If you have a Silhouette machine you can follow her templates to make these exact DIY hair pins, or you can customize yours with cute enamel pins, vintage buttons, ribbons, or any other fun item you have on hand.
DIY Scrabble family tree
Our Scrabble game has seen better days, and this cute family tree would be and perfect way to use up those random tiles. It's a sweet and meaningful DIY Christmas gift for the grandparent who loves to play board games with the kids.
The original source — Morning Creativity — isn't online anymore, but we shared it in one of our previous handmade Christmas gifts posts and you can probably figure it out yourself if you're even a little crafty.
DIY sparkle unicorn ornaments
We geeked out over these DIY Sparkle Unicorn ornaments from Hello Wonderful in last year's guide to cool handmade Christmas gifts you can make without a lot of effort. They'd still make an amazing gift for a friend or cousin who's as obsessed with unicorns as our kids are.
A DIY wooden perpetual calendar
For tweens and older kids who can really sit and focus on a project, this DIY perpetual calendar from Pop Shop America is a perfect blend of sweet and functional. (And let's be honest, they aren't all quite so practical.) This could sit on Mom or Dad's desk at work, in a sister's bedroom, or on the kitchen counter for Grandma.
DIY lavender pillow spray
I know I'm not the only mom who hits the bed exhausted..then can't seem to fall asleep. Lavender works wonders for me, so this DIY lavender and sage pillow spray at Purely Katie would be a wonderful handmade gift for me that I'd use every night. Such a great DIY Christmas gift idea for so many people on your list — and you can even let the kids decorate the label themselves with stickers or their own crayon designs to make it more personal.
Bonus: There's no way you'll use up the whole bottle of essential oil it requires, so you can keep the leftovers for yourself!
Be sure to visit our 2018 Holiday Gift Guide with dozens of gifts for everyone on your list,
exclusive discount codes, and a huge gift card giveaway!
DIY hot chocolate jar mixes
This gift is one of our favorite DIY Christmas gift ideas every year — and a favorite of my kids' teachers, too — so I had to include it again. Gringlicious offers up 4 different DIY jarred hot chocolate recipes, including an OMG Reese's Peanut Butter Cup version. So decadent, it's definitely gift-worthy, and kids of all ages just love helping to put this together.
Related: 9 fabulous homemade food gifts we'd love to get for the holidays
DIY string art snowflakes
String art hasn't quite taken off as a trend the way, say, Rainbow Loom bracelets or homemade slime have over the years. It might be because these crafts take a bit more skill and detail-oriented focus, but that's what also makes them turn out so lovely.
This step-by-step tutorial for DIY string art snowflakes at Dream a Little Bigger make it possible even for us newbies to give it a try with our tweens and teens. We think they look like something you'd buy in a gift shop, so go ahead and give it a shot!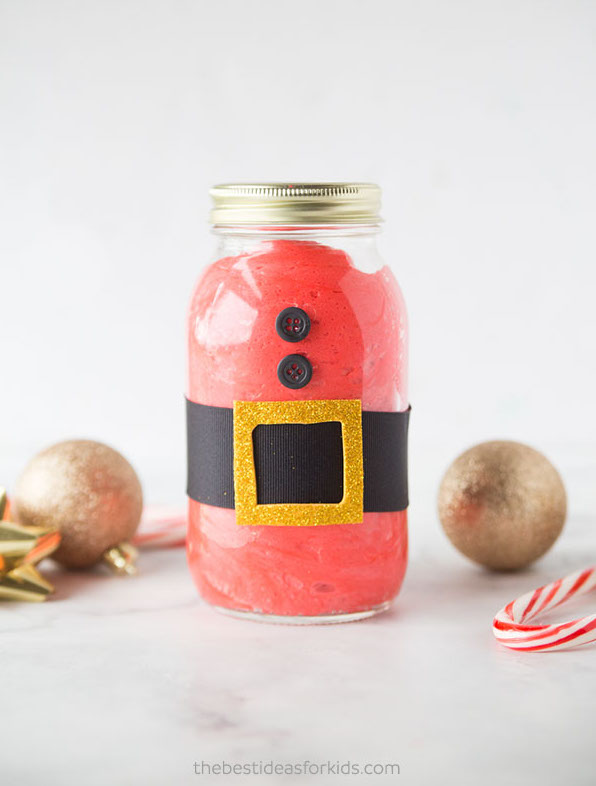 DIY Santa slime
Speaking of slime, the craze shows no signs of dying down. Last year, we totally fell for this DIY fluffy Santa slime in a jar tutorial that we found at The Best Ideas for Kids and it's just as wonderful this year. While kids will be dyiing to play with the stuff inside themselves, maybe try to redirect them to work on that clever jar. That's what really makes it a DIY Christmas gift to remember.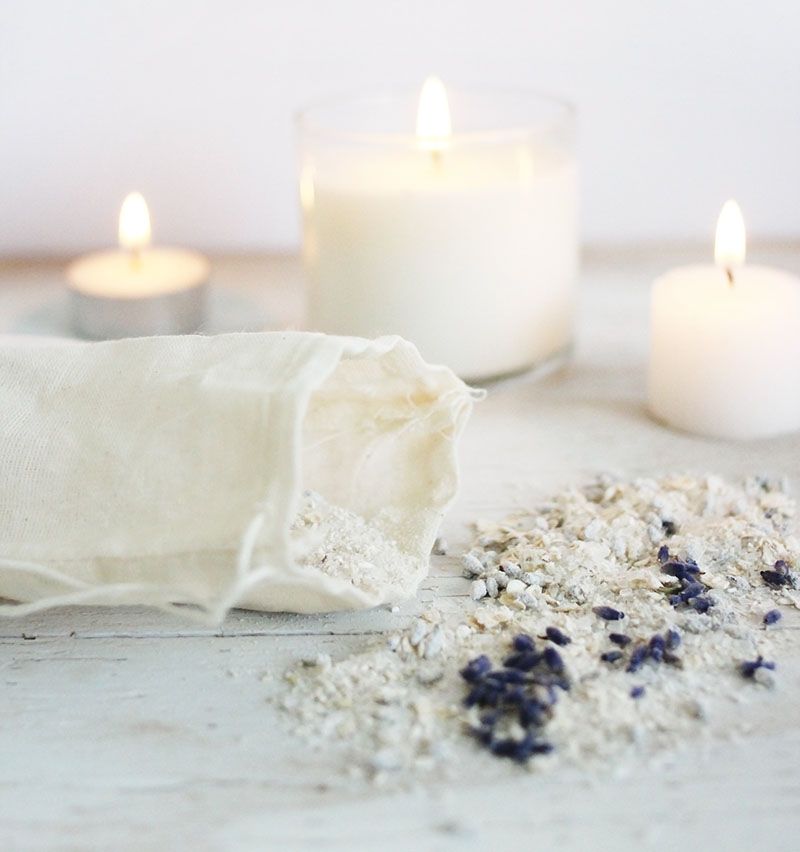 DIY lavender-oatmeal bath soak
For the busy mom, teacher, grandmother, babysitter or caregiver who needs some time to relax and steal some me-time, this DIY lavender-oatmeal bath soak tutorial at The Every Girl makes a lovely gift. The muslin bags are sweet, but I'd probably make more and package it up in big jars, so she can use it all month long — and be sure to include a personalized note from the kids.
Related: Our favorite me-time self-care gifts that help bring the chill
DIY reindeer jar Christmas treats
We love a good DIY food gift at the holidays, and this Reindeer Jar tutorial at Hello Wonderful is such a fun way to package up the kids' homemade cookies, candies, fudge, or other treats for your friends, teachers, or neighbors.
Related: 12 adorable and easy no-bake cookie ball recipes that make great homemade food gifts
DIY potted plants with a meaningful gift tag
A post we wrote about clever DIY Father's Day gifts and printables is a great one to refer to for the DIY Christmas gifts from the kids, too. Among our favorites: the idea for a succulent or other plant (that the kids pick out) in a homemade planter (that the kids help make or decorate), topped off by one of these sweet, free printable gift tags from Anders Ruff. They read "Thank you for helping me grow" — a perfect message for moms, dads, and caregivers of all kinds. Sniff.