For some of us fans, the Tim Burton cult favorite The Nightmare Before Christmas is not just a movie you watch around Halloween. And then some of those people grow up to become moms. And when they do, now at last they will have access to the very diaper bag they never knew they needed.
These new Tim Burton's Nightmare Before Christmas diaper bags from JuJuBe just launched this weekend, and are perfect for that new mom (or dad) who'd sooner carry diapers in their bare hands than in a diaper bag with a Disney princess on it.
CMP is an rstyle affiliate.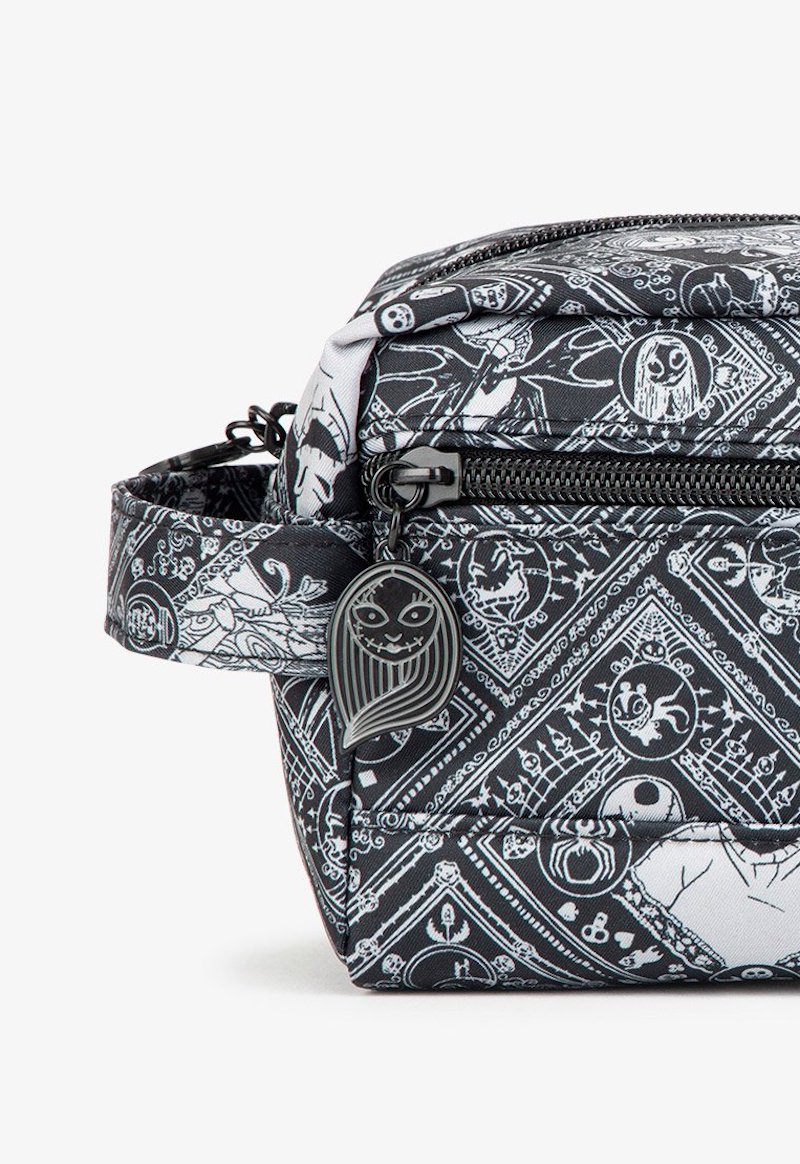 This fabric is beautifully illustrated, keeping all of the detail that fans love about the movie.
I mean, check out those Sally zipper pulls. Does any other diaper bag have a cooler zipper pull than that? No chance. Even the purple interior featuring the giant snake slithering back and forth across it is amazing.
If you've never owned a JuJuBe iaper bag or one of their popular accessories, let me assure you that they are worth the money. My Be Right Back JuJuBe backpack bag has held up for years, even traveling around the world with me. The zippers are so sturdy and smooth that you can easily manipulate them with one hand, and the fabric will last through multiple kids.
Since The Nightmare Before Christmas is my husband's favorite animated film Disney (or I guess it's kind of from Disney but that's another story),  I have a feeling it would go over well with him too. Not that he's ever cared about carrying our Tokidoki diaper bag, but it's nice to find one we both can wear proudly.
Besides, if there's ever a year to go subversively dark with our baby accessories, it's 2020. Right?
Find the all-new Nightmare Before Christmas diaper bags and accessories, including backpacks, totes, and paci-pods, online now from JujuBe.