Our youngest will be in preschool this fall, and I don't miss the diapering–but I will admit to a moment (or two) of weakness when I saw the brand new spring layette for babies 0-9 months by mom-favorite brand Petunia Picklebottom.
First amazing bags, then Ergo baby carriers, then iPhone covers–and now clothing. Makes sense to me. Why shouldn't the company with some of the most beautiful textiles start making some of the most adorable spring outfits ever?
Here, some of my favorites:
[get a glimpse at the gorgeous new designs after the jump!]
I love the fact that there is no irony to these baby clothes — like this
baby lounging set
(at top). They're sweet enough to celebrate the joy of a new baby and
timeless enough that they will not be dated when you hand them down.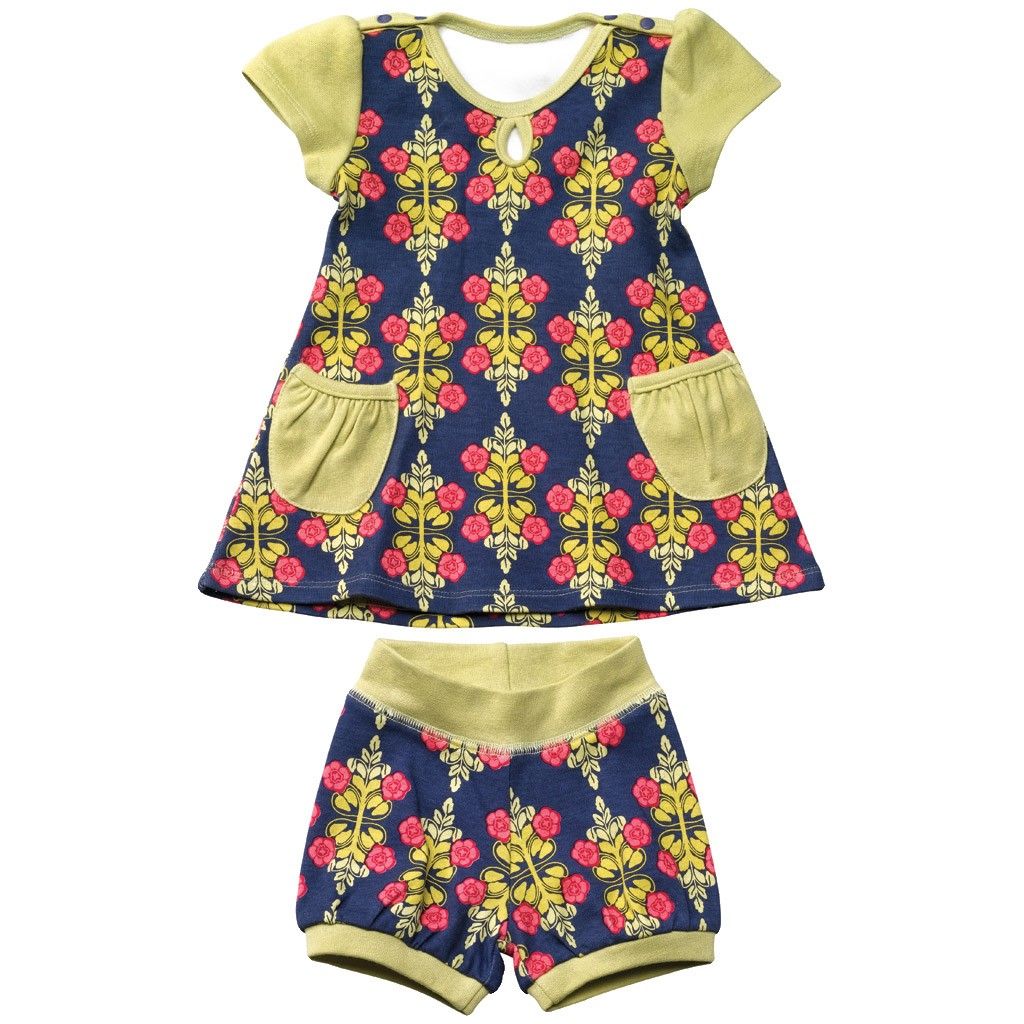 This
baby dress set
makes me wish I had a girl. I think it's the matching bloomers. Yep, it's
definitely
the matching bloomers. Find it in three different beautiful patterns.
Don't worry moms of boys–you're in luck with items like this
little boy's romper
with a tiny kangaroo pouch. What will a three month-old keep in there?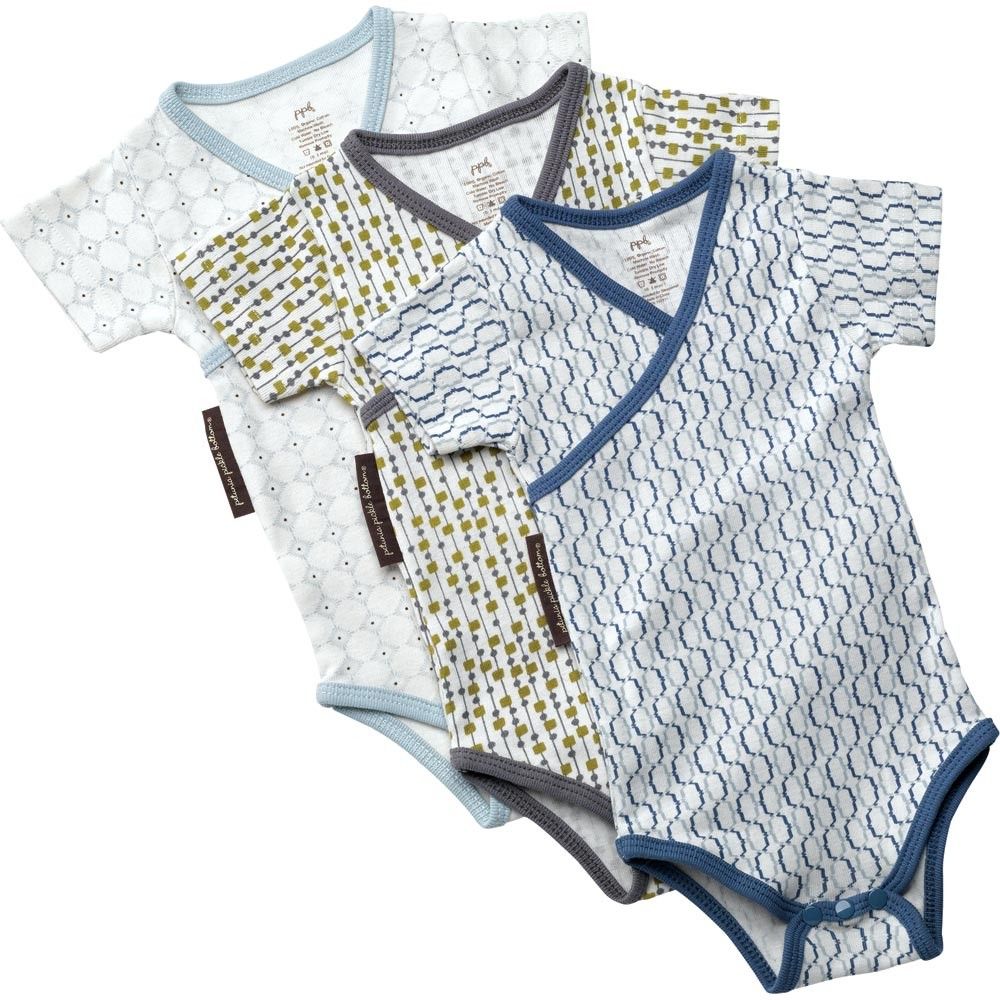 These
kimono bodysuits
are the perfect newborn gift and come
pre-packaged in a gift box. ready for your next shower–or your own next baby.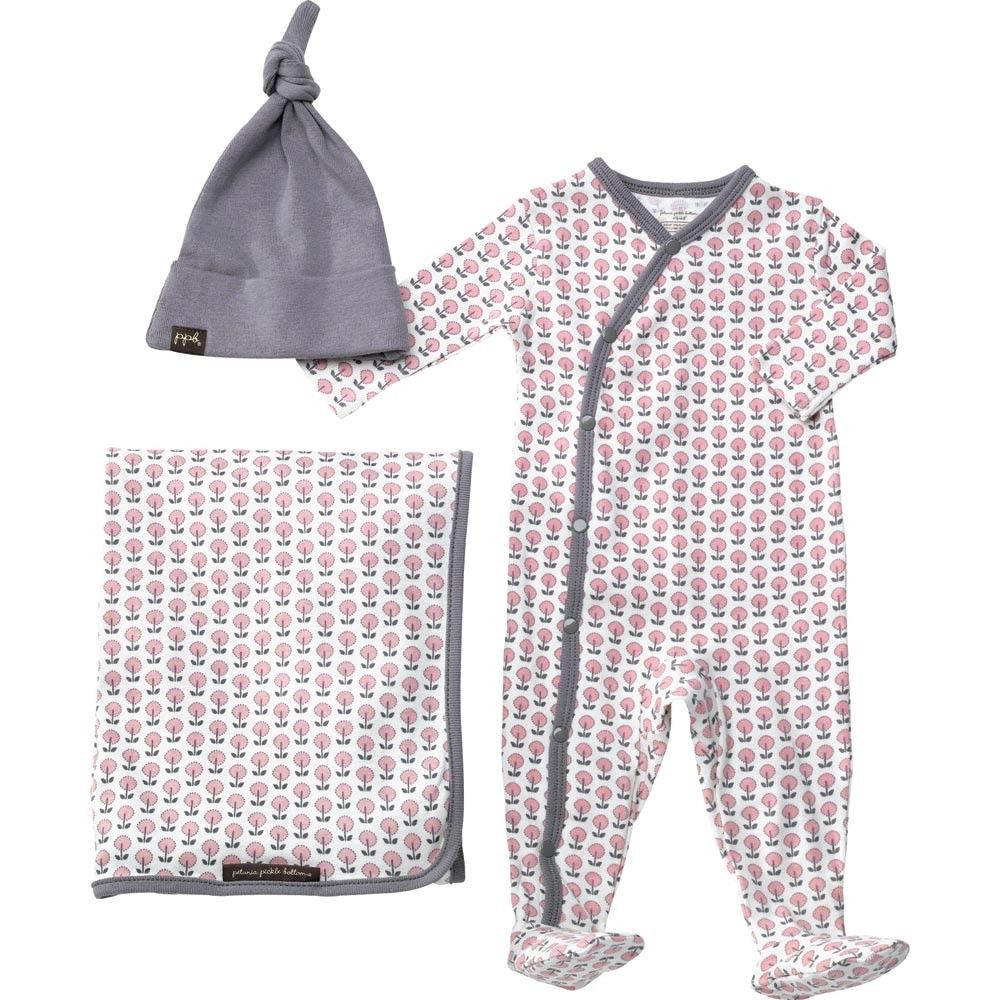 Get
your cameras ready, mamas and papas, because you will not be able to
resist photographing your little one in this cozy social set, the
perfect
baby coming-home outfit
from the hospital.
Don't worry, I won't be having a baby just so I can dress him or her.
But my pregnant friends can expect some pretty gifts for their Spring
babies. –Roxanna
Find the brand new baby layette collection online at Petunia Picklebottom.