If you're a design blog fan, you are surely familiar with the fabulous Joy Deangdeelert Cho of Oh Joy. This graphic designer, mega blogger, and food enthusiast has done it all from designing her own wallpaper to co-writing a book. And now she can cross children's clothing designer off the list, thanks to a collaboration with one of Cool Mom Picks' favorite indie labels.


Joy has teamed up with Winter Water Factory and if you take a look at the new Oh Joy collection
you will find adorable rompers and baby dresses from 3-24 months. Each
style features Joy's signature Petal Pusher pattern, which you will
also find in the Oh Joy wallpaper line.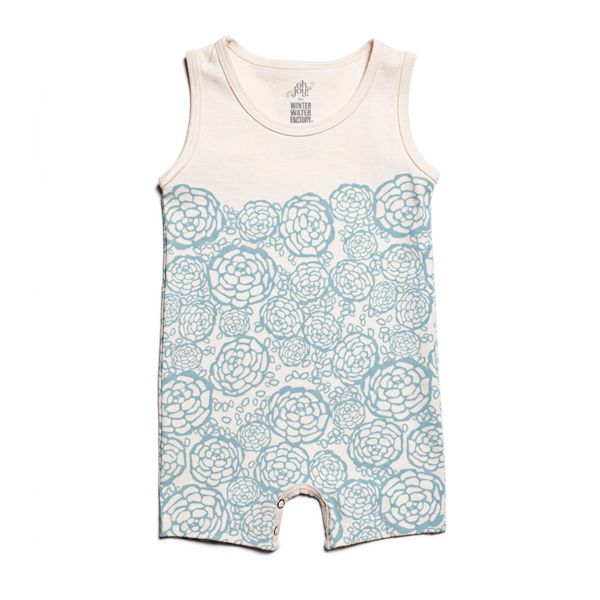 The
rompers are perfect for layering but adorable on their own. Perfect for
this summer season. The two colors that she's chosen–light slate blue
and a happy fuchsia–are gorgeous, subtle, and unexpected and they're all printed on a 100% organic cotton and made in the US.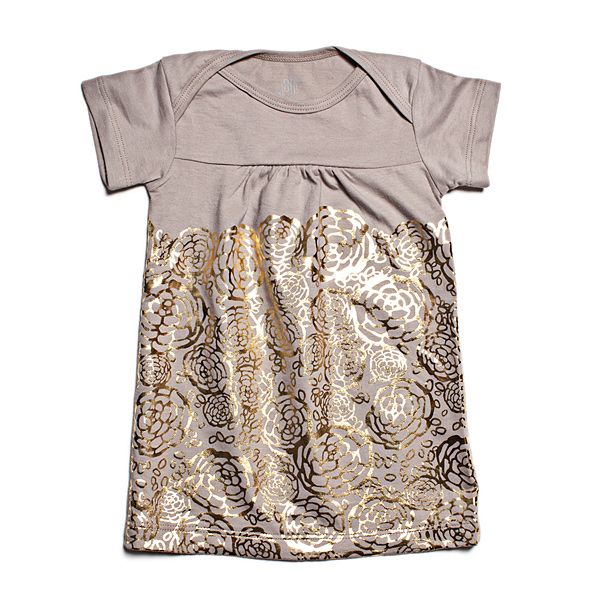 This
gold on grey dress, however, is my favorite piece of the collection.
It's so striking yet both feminine and wearable for your little girl.
It can be dressed down with a pair of sandals or dressed up with a
bright pair of tights when fall starts to come around.
I just can't get enough of this collection! I'm thinking that I
have just found the perfect gift for all of my future baby showers.
We're all just hoping they start making those dresses in larger sizes too. I
can think of a few older girls who would adore it. – Kirsten
Shop the limited edition, US-made Oh Joy collection for Winter Water Factory
collection for baby girls at Winter Water Factory. And for more beautiful things, visit the Oh Joy! blog which we called one of 4 great design blogs for new moms.
[gorgeous baby photo c oh joy!]