The only thing more exciting than a present under the tree is a big box on the front porch with a kid's name on it. Whether you're looking for cool kids' crafts and activities to keep your kids busy at home well past December, or a really special holiday gift for your nieces and nephews across the country, you'll find just what you're looking for on our list of the best in kids' gift subscriptions for the holidays.
And if you're looking for a subscription box gift for a teen or adult, we've got that covered, too.
For discovering and learning that doesn't feel forced:
Wonder Box
It's a bird, it's a plane, it's… an otter? Yep, Ed the Otter will show up every month with a beautiful box of goodies for kids aged 3-6. Each one helps teach the skills needed for Kindergarten, so you can expect letters, numbers, phonics, sorting, colors, motor skills, and more as part of the deal. Packages start at $19.99 per month with themed projects carefully chosen to promote learning for girls and boys.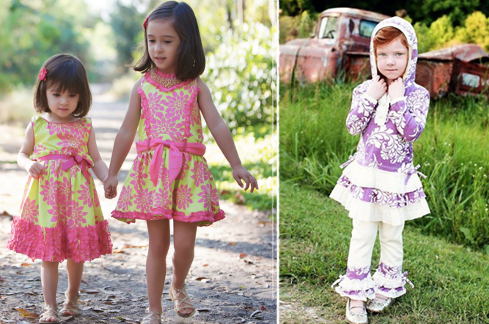 For the once and future clotheshorse kid: Wittlebee Kids Clothing Club
Mall, schmall. Fill out the style profile here and a stylist will hand-pick six items from high profile kids' clothing brands and send them straight to your door. These are brand new clothes in sizes 0 up to 6 years with a focus on daily wearables like t-shirts, leggings, and onesies– so no accessories or party dresses. But for $30 or less per month, you'll get at least $100 worth of clothes which is sweet. [MAY 2013, EDITED TO ADD: While we love this concept, it seems the service isn't living up to its original premise. Based on multiple complaints from users, we have to rescind our recommendation of Wittlebee.]
For the curious and creative kid:
BabbaBox
This big box won't fit in the mailbox, and they'll squeal when it arrives on the front porch. With everything-is-included-thank-goodness craft projects and fun extras like binoculars, each month will get kids creating and moving along with the included themed storybook. BabbaBox is for ages 3-6 and starts at $30 per month.
For $19.50 a month, this subscription service sends three fun, eco-conscious crafts straight to your door. We dig that the focus is on recycling, reusing, and sustainable materials, and we also like that for a little more, you can order a Discovery Box for siblings so that there's enough to share. They also have individual kits available to suit popular themes like superheroes, mermaids, dinosaurs, Christmas, or Hanukkah.
For the artist. Or fairy. Or superhero. Or holiday elf:
Kiwi Crate
It's true–we're wild for Kiwi Crate. They have
fantastic monthly subscription project boxes
to surprise and delight, plus really beautiful themed gift boxes, in case you want to know exactly what you're sending. Their
Christmas, Hanukkah, and Gift-themed boxes
seem like an especially nice gift for right now, considering that kids are about to be out of school and need something to keep them busy. And…that's a great gift for mom, too.
Every month,
Little Passports
characters Sam and Sofia visit a new country and send your kid letters, souvenirs, stickers, photos, and more. We love that this subscription starts with the cutest little suitcase ever, and we really dig that it sparks excitement about the world. There's also a new
monthly subscription that covers the good ol' USA
. Starting at under $12, it's one of the most affordable gifts, too.
This one's so great we included it in our round-up of
gift subscriptions for adults
too, because the indie booksellers here will find, well…just the right book for anyone then wrap it beautifully. Answer a few simple questions, and they'll hand-pick a collection of books and goodies using twenty years of experience. They can cater to any age, too.